The beauty of Jaipur was that, as well as having so much to do within those lovely pink city walls, there are a handful of easy half-day trips offering visitors a chance to escape the rickshaw horns for a few hours and see a little of the desert. Listed in order of preference, these are the most interesting side trips we took. All can be easily bunched into a single day with the help of a rickshaw driver. If you're visiting the Amber Fort, you should pass the lake palace on your way. It's pretty and worth a photo break although maybe not a trip in its own right.
Galta (The Monkey Temple)
Mixed reviews about this one. Gary perferred the Amber Fort but I thought Galta was magical – and since I am the writer and he just a lowly photographer, Galta wins.
Hidden in a valley away from the horns and sales pitches of Jaipur, Galta (known to you and I as The Monkey Temple) is a complex of water tanks and temples with the timeless air of a lost city. As you wind your way down the mountain, past goats, cows, dogs and countless swatches of colourful fabric pilfered by birds and stashed in arid shrubs, the complex reveals itself slowly.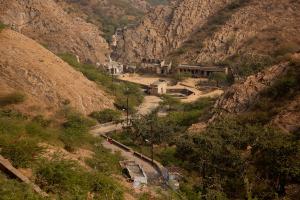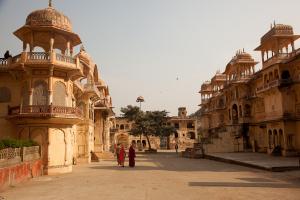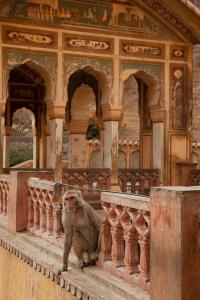 First come the old stone water tanks – a cloudy emerald green, where a handful of children splash while their mothers struggle against soapy limbs in a bid to wash behind their ears. Laugher and chatter fills the air, mingling with chants and gongs from the first temple, a tiny roomcut into the mountain. Following the stone path along however those musical sounds are pierced by hystierical shrieks and cries.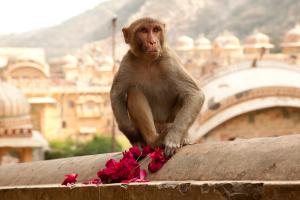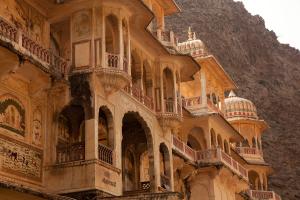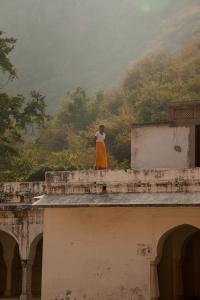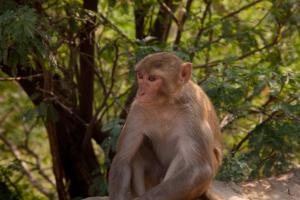 Set around a moderate-sized square with a lone tree in the center, the main complex of Galta is made up of ornate golden-yellow buildings. Several stories high with balconies and carvings, it looks look like a modest palace complex. A summer retreat perhaps, or the set of a new Tomb Raider film. That is, of course, until you see the inhabitants. Monkeys hang from every balcony and sprawl across the grass, idley picking at each other's hair. They strut across the main square and swing through the temples. Their chatter comes in ebbs and flows, quiet and civilised until a fight breaks out and they all speed towards the mountains.
Gary reckons the Monkey Temple is "alright" but for me, it was electric.
The Amber Fort
Just 8km outside of Jaipur, the early 18th century Amber Fort has its own Great Wall tracing an ambitious path across the peaks of every hill in sight. At its base fishermen stand on mounds with nylon lines sunk deep into a peaceful lake while tauts and drivers volley for attention on the banks. Inside the walls however, it's a beautiful peaceful spot for a visit – full of quiet passageways leading to lovely rooms framed with carved windows, open courtyards and beautiful views over the barren countryside beyond.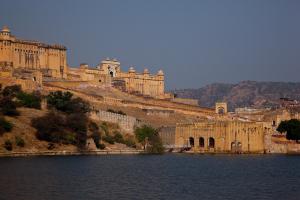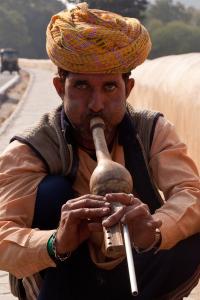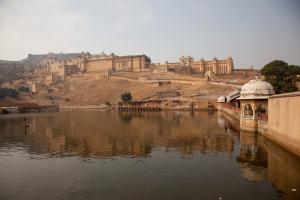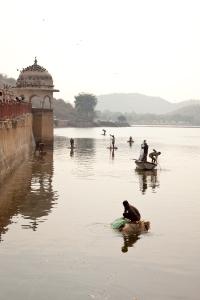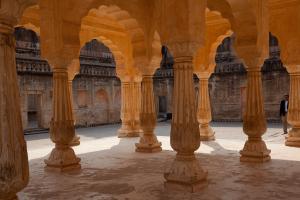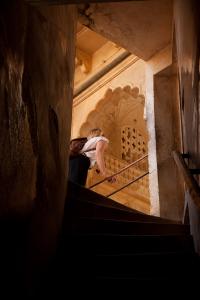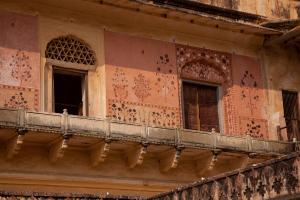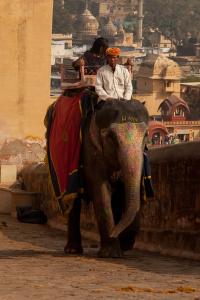 What's most impressive about the fort is its size, more palatial than defensive with enough space for all the wives and concubines any maharaja could hope to satisfy. There's a lovely temple just before the entrance to the fortress that will allow you to visit if you take off your shoes and leave your camera outside. Once upon a time they used to slaughter a goat here every day. They're not doing it anymore but it's still worth a look-see.
Nahargarh Fort
In the endless procession of forts and palaces that is India, Nahargarh Fort hardly stands out from the crowd. Perched on top of a mountain that rudely interrupts the sprawl of Jaipur's residential area, it's a short but challenging trek uphill to reach the gates. Once you get inside, there's not a huge amount to write home about but it's worth a visit for the sunset views and its rare sense of calm. A happy bonus is the bar at the top to reward your exertions. Worth a trip if you're in town for a while but I wouldn't go out of my way.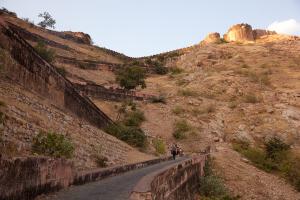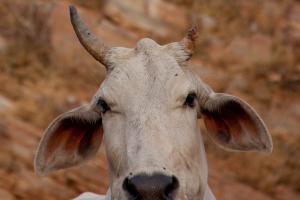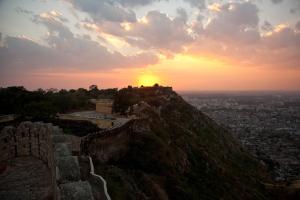 There are more pictures from around Jaipur in the gallery