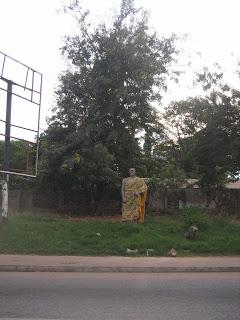 http://www.youtube.com/watch?v=4lXyh7Bg8Oo&feature=player_detailpage
This is a documentary about the Asante- the largest ethnic group in Ghana. As you will see in the film, animal sacrifice is part of African rituals. In the USA a ritual was just celebrated where they sacrifice a turkey. It's usually the chicken who looses in Africa.
If you saw the photo of a ceremonial umbrella in my living room, you can see them in action in this film.