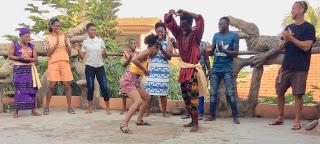 We're ready for the new year. Our first visitors at Aba House are from Germany and Burkina Faso. A good start for our interest in appealing to a diverse group of people.
Please go to http://www.culturalcollaborative.org and look at our WORKSHOP page to see what our offerings are this coming summer.
We have applied for a grant to work with some kids in our village on writing/illustrating and publishing a children's book about Nungua,the fishing village in Ghana where we are located. If you know anyone who'd like to work on this, please send them our way.


[email protected]


And if you'd like to come to Ghana,let us know. We can facilitate whatever you'd like to do.