Few updates on this front, I know I haven't really updated the blog much if at all really.
So today I found out I am the Illustrator of the Day over at The Artfuls.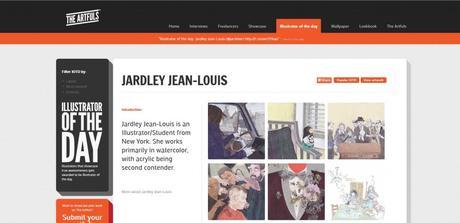 Yes, very exciting very exciting. Honestly when I got the notification I was seriously ecstatic for a straight 10 minutes. It was awesome. It was a great surprise.
Other updates these past months were, I was a part of Burst Magazine's Pen & Pencil Issue. Check it out here
And a part of Carpaccio Magazine's Self-Portrait Issue
Also I'm still setting up shop with SupaDupa, which I'm suggesting you consider for your own store because right now they've got an "Early Bird Special" going on until November 21st which is basically an account free for life to set up with them. For me, it was a toss up between BigCartel and SupaDupa. Anyway, I'm still working behind the scenes, with the business aspect of it, before it was mostly working on pieces to add to the shop. But, since I'm just down one more piece to go, I'm now focusing on how to run it with everything legally in place, and tweaking my printing techniques before I show the shop to the public.
Happy Sunday.