A recent study found that a broken heart can result in actual physical pain, meaning that when we end a romantic relationship, our bodies can be affected as well as our hearts. Social and romantic rejection can be just as harmful as damage to our bodies, which leads me to believe that's the reason we hang on as hard as we do. And yet breakups are bound to happen, and there is no magical pain reliever to make the ache and sadness go away. But there is travel.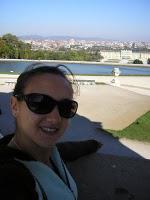 Perhaps the idea of going on a trip by yourself is even more depressing than the fact that it takes a whole paycheck to fill up your gas tank...but hear me out. Traveling alone can be a very liberating experience. Not only will you get the chance to see some incredible places along your journey, but you will also gain a new sense of self worth and confidence in your abilities. You have to rely on yourself when you travel solo, which means you will be taking care of everything, including hotel, food, sightseeing and entertainment, all on your own. It can be a little daunting at first, but once you do it, you will realize you are capable of a lot more than you thought. Suddenly, the things that seemed intimidating before will seem easy. Bring on that flat tire or that 10K!
Traveling alone gives you the freedom to do what you want to do, without worrying about someone else's agenda. That may sound selfish, but who cares? You're on your own, so all you should care about is you. And if you happen to meet a companion along the way, great! That's another great part of solo travel, the incredible people you encounter. Because being alone will ultimately force you out of your comfort zone and push you to talk to the stranger at the next table or inquire about where that woman got her dress. Who knows, you could meet your new best friend or find your soul mate. Hey, it could happen.
If you cannot seem to think of a good place to go alone, here is a list of ideas that may give you a good starting off point.
The Irish are some of the friendliest people around, so what better place to go and meet some new friends than the Emerald Isle. And if you recall an earlier post I wrote, Ireland is in need of tourists, and the rates are very reasonable. The Independent Traveler suggests going to the Dublin Writers Museum and going on a literary tour of famous authors. If you are more of an outdoorsy type, take a walking tour of the Wicklow Mountains, Valleys and Lakes. 
Some of the most adventurous people out there are Australians, and a trip to their country could give you a little boost into the solo travel state of mind. The biggest issue you will face is getting there, since it is pretty pricey and the flight is incredibly long. Sydney is the obvious first city to visit, and there is plenty to do there, you will certainly never get bored.
Many people like to go to tropical locations on their vacations, but those are usually associated with romance. But Iceland certainly isn't. If you visit, you must go to the Blue Lagoon Spa, a large outdoor geothermal bath surrounded by lava rocks. 
For a little taste of everything, Peru has one of the most diverse landscapes, cultures and food. Try the Inca Trail in the Andes, one of the top hiking trails that leads to the famous ruins of Machu Picchu. Check out Cusco to meet other fellow travelers making the trek to the historic location.
Turkey is a great exotic location to discover a unique culture and its traditions. Istanbul is a historic city with a modern vibe, where the nightlife is just as exciting as New York City or Los Angeles. There are some areas in Turkey that women should not venture to alone, so just make sure you are aware of your surroundings.
Singapore is a great little island at the tip of Malaysia that is perfect for experiencing the far east without going too far outside your comfort zone. For foodies, go during July for the Singapore Food Festival, and music lovers will love the Sun Festival in the fall. If you go, definitely check out the Fountain of Wealth, the Guinness-approved largest fountain in the world. 
If you want to stay in this country, there's no better place to visit than New York. Half the population is already single, so a solo traveler will fit right in. Not only is there a great social scene, but it's got some of the best shopping anywhere.
I realize that many of these locations cater a bit more to women, but men can enjoy them as well. But some places that are a bit more male oriented include Las Vegas (I know, pretty cliche), Bankok (also featured in the next Hangover flick), Seoul, Miami, Buenos Aires and Barcelona. For a longer list of destinations, check out this article from AskMen.com.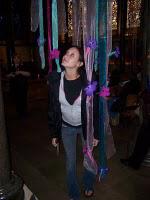 If you are still wary about the thought of hitting the road sans friends or family, there are other options. Numerous companies offer trips dedicated to singles, and the beauty is that you won't actually be alone; there will be other singles along for the ride. So you can all be single together.
SinglesCruise.com is a cruise-only company that caters to singles. While the whole ship is not reserved for singles, about twenty percent of it will be taken up by people in the program. They throw cocktail parties, games, lectures, and nightly singles-only get togethers. The company also hosts a pre-cruise meet and greet so guests can get to know each other before going on the trip.
The Connecting: Solo Travel Network is a good place to learn about single travel deals. It costs a fee to be a member, but some think its worth it for the discounts, special offers and great people you can meet through the organization.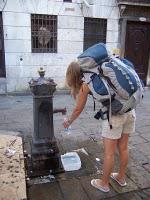 Obviously, single travel is difficult especially when many companies and hotels charge for double occupancy. But more and more businesses are learning the benefits of embracing solo travelers, mostly because it is a growing segment in the travel industry. A lot of cruise lines are dropping their single supplement fees for singles, and many travel agents and tour companies are working to expand their offerings to provide more affordable and attractive trips. Singles Travel International launched more "weekend sample tours," which are short, two- or three-day trips to places in North America. These are quick vacations to help ease people into single travel, and are a popular way to escape for a weekend.
I am well aware of how difficult being alone can be, but I do believe that getting away from the everyday is one of the best ways to heal. Sure, having a friend or family member along for the ride would be great, but if you have to go it alone, there are plenty of resources at your disposal to make it enjoyable. A trip alone is scary and thrilling and nerve-wracking, but that is what makes it so much more worth while. Because if you don't take the plunge, how will you ever move away from the pain and into the next chapter of your life?