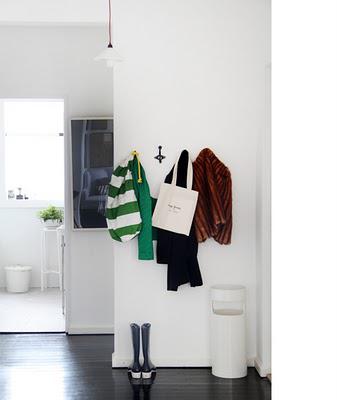 Most homes have one, some are purpose built, others are just a wall to the side as you enter a home.  Whatever your space, it's nice to have somewhere to put your keys, your umbrella, your shoes, and hang your coat.  For me, it's a place to drop my stuff as I stumble in and the place to pick up what I need as I head out the door.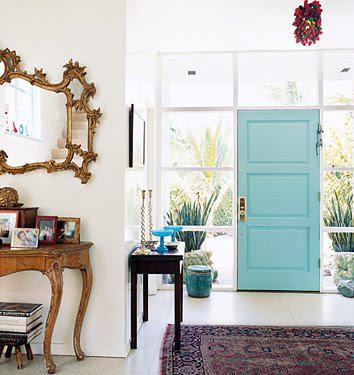 I love this entry way because it has so much light!  The blue door is so pretty and the blue glassware on the entry table are cute too.  And the persian rug, well, I can never say anything bad about a persian rug because they are always perfect, anywhere, anyway, anyhow.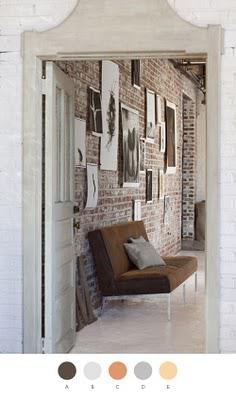 Although this entryway is not a designated space, the whole space is on show as you enter through the doorway you are invited into a personal art gallery.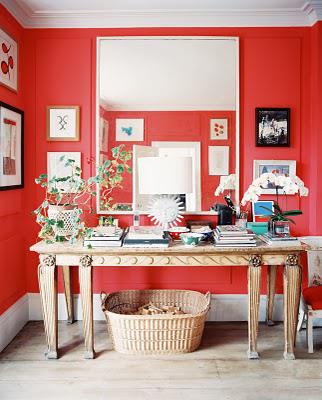 Love the table, love the basket, love the red wall, love the bits and bobs on the table.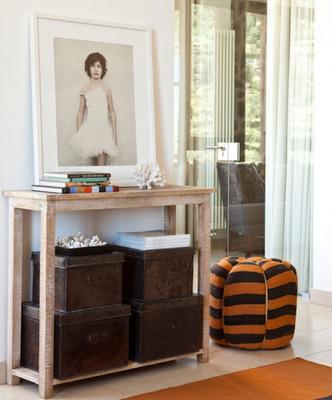 Elegant and funky themes are brought together with the use of the striped pouf and the clean lines of the side table and portrait casually leant against the wall.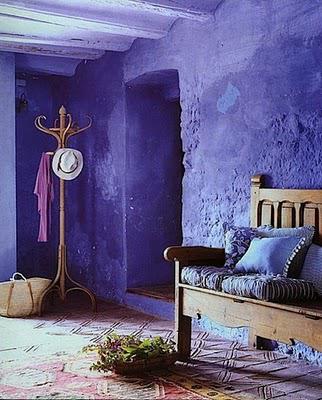 This quintessential coat and hat stand looks perfect against this lavender painted wall.  I used to have a hat stand, it was useful, then it wasn't.  Of course I regret giving it away because now that I don't have one - I could really use one!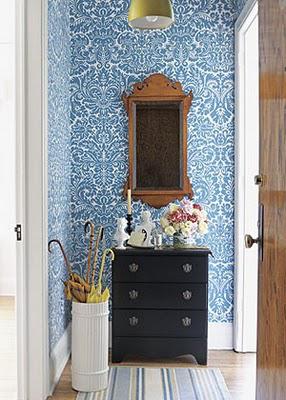 I'm currently on the look-out for an umbrella stand.  I have more umbrellas than the average person and no where to keep them.  At the moment they are keeping spiders from nesting in my wellington boots!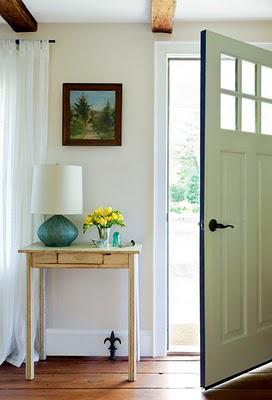 A simple place to put your keys.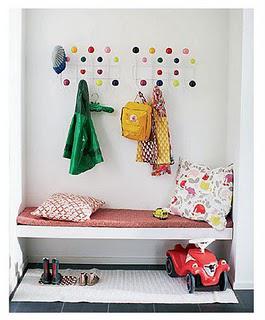 The Eames Hang-It-All rack is a modern classic designed by Ray and Charles Eames in 1953 - its on my wish-list.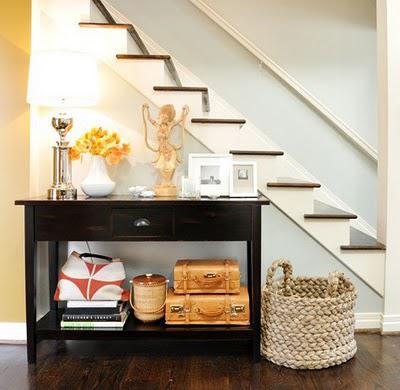 I just love the way this table has been placed with the lamp, the vase of flowers, the Indian goddess statue on the top and then underneath it stores other items that may have no other sensible place to be otherwise. The mixture of items are all placed in an aesthetically pleasing way.  So simple.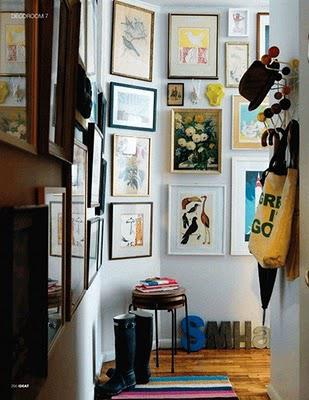 The higgledy-piggledy placement of framed pictures, prints, etc. sets a homely scene.  The space is small but now useful too.  Another Eame's Hang-It-All too.  Just lovely.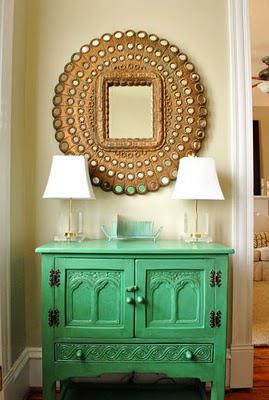 This mirror reminds me of a peacock displaying all his feathers and I just love the green of the sideboard.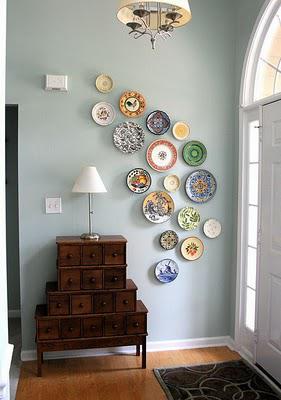 Isn't this selection of hanging plates delightful?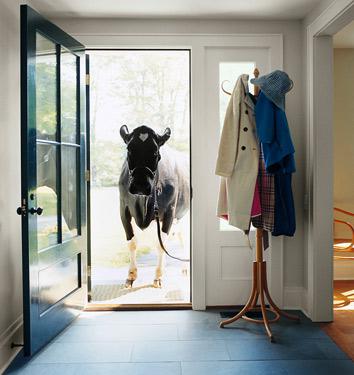 This simple entryway is uncluttered and so inviting, even this cow looks compelled to enter!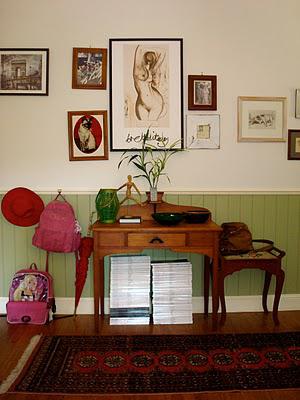 This is my own entryway and I am constantly tweaking it.  I have shoved my collection of Australian VOGUE magazines underneath the kauri pine hall table because 
after twelve years (and counting)of collecting, 
they weigh down the bookshelves too much and frankly I don't know where else to put them!  It's a perfect place for my children to store their school bags and a green
Dinosaur Designs
resin bowl holds keys, mobile phones and loose change.  Like most of my home it is a work in progress and I cannot imagine it ever being any other way.  
It's just how I like it.
H