TAKEAWAY: Caricaturist John Kastch, whose career started in newspapers, has a new video showing what it takes to draw the likeness of famous people. Fun to watch, instructive and detailed.  ALSO: The pop up of the day: Bild lets you take a tour of a red Lamborghini.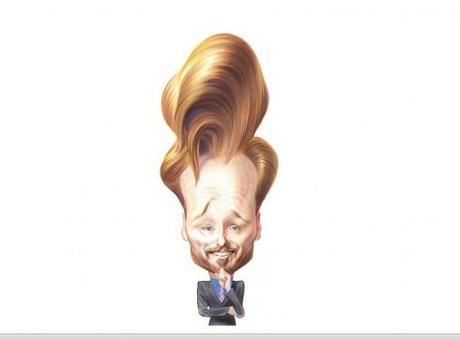 Conan O'Brien's drawing by John Kastch

John Kastch has drawn caricatures with the likeness of such as Conan O'Brien, Eminem, Whoopi Goldberg, Bill Murray, Jack Nicholson, Barbra Streisand, Mick Jagger, and Donald Trump among others. Now, Kastch who started his career in newspapers and who often came to The Poynter Institute in the heydays of newspaper design training workshops,  has made a video recently for the National Portrait Gallery's Gallery360 series.
In the video, Funny Bones: Anatomy of a Celebrity Caricature, Kastch tells us what it is like to draw as a caricature the face of someone famous.
Here is how Wendy Wick Reaves, Curator of Prints and Drawings, National Portrait Gallery, describes the Funny Bones video:
Throughout Funny Bones, we have the illusion of peering over the artist's shoulder as he draws. The videostarts with the seductive sound of charcoal scratching on paper. Using a broad vocabulary of graphic marks in various media, Kascht experiments with lines, squiggles, blotches, tracings, and washes, moving ever closer to his final concept.
See the video here:
</p><p>

In the 30-minute Smithsonian film Funny Bones: Anatomy of a Celebrity Caricature,
John Kascht draws Conan O'Brien from photos and from life, rendering him in pencil, ink, clay, and watercolor. Also in cheesecurls, vegetables and breastpocket hankies.

Kastch, who has been an illustrator for almost 20 years, working with print primarily, also does theater marquees, poster design and book work.
"Like everyone, I'm reinventing these days. I'm branching out into film, which incorporates my love of writing and teaching (and performing!) I've made several short films for the Washington Post, The New York Times and a few magazines. Publications are finally starting to pay for web content!," he writes me enthusiastically.
I am hoping to add more information from John later in the day, especially about an intriguing line in his mail: "I'd love to chat with you some time about an idea I've had for resurrecting the venerable old position of "cultural caricaturist" in a way that takes full advantage of technology. "
I'd love to have that chat, John!
Come back for updates here.

For more information:
Smithsonian permalink: http://www.npg.si.edu/kascht.html
Today's pop ups

Get into this Lamborghini, open the doors, turn on the headlights and hear the sound of the engine. A definitive , fun pop up for Bild Zeitung today.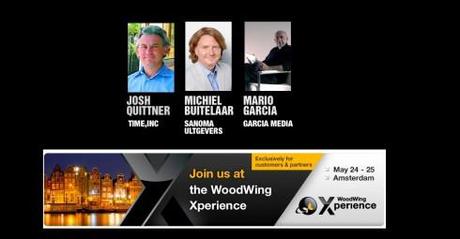 I am honored to be one of three keynote speakers at the upcoming WoodWing Xperience seminar in Amsterdam May 24-25
I did a previous keynote for a WoodWing Tour function in London in 2010.
For those interested in attending, here is more information:

May 24-25, 2011, Amsterdam, Netherlands
http://xperience.woodwing.com
TheMarioBlog post #759