TAKEAWAY: A posting in the Knight Blog recently compiled summaries of four different reports published this summer addressing the troubles, challenges and roles of the press as it finds to make its way in the midst of a digital revolution in its infancy.  The reports came from various sources, and one in particular, Re-Imagining Journalism, by Michael Fancher,hit a spot with me instantly: it urges us to reinvent ourselves.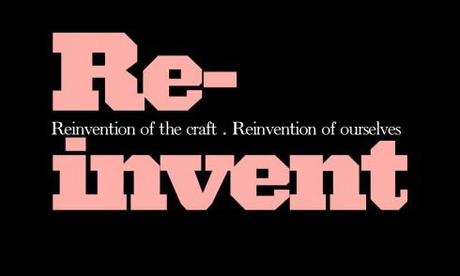 Four reports of consequence
The four reports mentioned in Knight Blog post all deal with issues that should be at the top of the discussion list for every working journalist.  They are:
The Economist-- social media, how media is faring in different countries, WikiLeaks and other media "newcomers,"
Information Needs of Communities—written by Steven Waldman and the Working Group on Information Needs of Communities. At 478 pages, a very complete guide about the health of the media in its different platforms (print, radio, television, and so on) as well as the evolving habits of media consumers
Partners of Necessity: The Case for Collaboration in Local Investigative Reporting—by veteran news leader Sandy Rowe, concentrates specifically on local media and determines that collaboration is the key to local accountability journalism
Re-Imagining Journalism by Michael Fancher—has as its major theme that the media industry must take drastic action to transform itself in the digital era.
Time for reinvention
While all of these reports are must read for those of us in this industry, I found Re-Imagining Journalism to be the most thought provoking, and one that I will quote as I speak to publishers, editors, reporters and designers in newsrooms globally.
Read this sentence from the report:
"
If journalism did not exist today, it would not be created in the form that it has been practiced for the past century."
This is a thought that I have used for over a year now at the start of any workshops involving the rethinking of a newspaper as it transitions to digital.  In fact, it was this type of thinking that led to the very drastic changes that took place when we helped Colombia's El Tiempo to rethink itself top to bottom in 2010.
I remember that I had arrived in Bogota to "redesign" this newspaper for the fourth time in my career.  Instead of tweaking an already well produced newspaper, I asked the publisher at the time, Luis Fernando Santos, if we could begin with this premise:
Assume that El Tiempo does not exist and that we have assembled here this day in May 2010 to create a new national newspaper for Colombia.
The rest was one of the most exciting projects of my career: the creation of a newspaper that abandoned many of the traditional methods of operation of the past 100 years.  As you recall, the newspaper abandoned sections to have only three categories: what you must know, what you must read, what you must do.  It is still a big success with readers and advertisers.
No room for solo acts
In his report, which could serve as a textbook for anyone TRULY interested in reinvention, Fancher places emphasis on the importance of collaboration—-the notion that I endorse for any projects today.
There are no solo numbers; success comes by forming alliances; pooling together talent; abandoning old hierarchies of titles in newsrooms, and bringing to the front the best talents for the tasks at hand; he also discusses the importance of digitizing newsrooms and making journalism interactive, which he thinks will foster public engagement (amen),
Without saying specifically, Fancher's white paper endorses the idea of storytelling: "The Internet is giving journalism a fresh start. A chance to recreate itself in the way it should have been originally, if the technology had allowed it."
This is a moment of journalistic opportunity, Fancher writes.
Indeed, a moment to celebrate, not to lament, if you are serious about storytelling. And in tune with our blog post of yesterday, Fancher agrees that progress and reinvention will require experimentation.
Fancher's paper is based on the following: Journalism must be re-imagined for a net-worked world. There are three key elements of that re-imagining:
 •Experimentation•Collaboration•Engagement.
Through it all, there is the idea of reinvention.
Reinvention of the craft.
Reinvention of how we perform that craft. 
Reinvention of how we define news and how we attach it the meaning that readers do, creating ecosystems in which reporters and readers interact.  We no longer play tennis against the wall, the way we have for years; we now play tennis against the likes of a Serena Williams, active participants who throw the ball back at us.
But reinvention, like experimentation, does not come easy to many journalists.
Meanwhile, in Malaysia


Here I am speaking "reinvention" to the journalistic team of Malaysia's New Straits Times, which prepares for a major relaunch November 11, 2011

Case in point: today here in Kuala Lumpur, Malaysia, as I presented for the first time the full prototype of a total rethinking of the New Straits Times to a group of 200 staffers, mostly journalists, part of the theme of this presentation was 'reinvention".
Unlike similar presentations in the past, where we concentrated on the more specifics of typefaces, new story structures and novel methods of presenting photos or page headers, today's presentation was all about reinventing definitions of news, reinventing the path of breaking stories, reinventing newsroom configuration, reinventing how we feel about what we do, the fact that we don't come to produce a newspaper everyday, but to produce stories that filter to readers through a variety of platforms.
Reinventing cannot happen without experimentation, I told the group of attentive journalists.  At the New Straits Times, the experiment lab opened last April when our Garcia Media team paid our first visit, leading to launch of the reinvented New Straits Times, November 11, 2011 (11-11-11).  The experimentation will not stop that day. 
The reinventing of the editors has a longer way to go and is perhaps the greatest challenge facing all of us.
The reports cited above all propose experimentation and reinvention, the winning formula for those who wish to celebrate our craft and who are serious to preserve it.
Of special interest (to Apple lovers)
Apple Scores Important Win In Global Battle Against Samsung
http://blogs.wsj.com/tech-europe/2011/08/10/apple-scores-important-win-in-global-battle-against-samsung/?mod=yahoo_hs
First paragraph: Samsung has been prohibited from importing and distributing its flagship Galaxy Tab 10.1 across most of Europe following a successful action by Apple Inc. which alleges that the device copies Apple's designs.
Also of interest today

The Economy and the iPad
http://joezeffdesign.com/the-economy-and-the-ipad/
First paragraph: As America white-knuckles its way through another roller coaster of economic uncertainty, publishers may find the ride less harrowing as a result of the iPad.
The iTunes Store represents an opportunity for publishers to leverage existing assets by relaunching them as digital books and magazines and making them available for sale online. While the economy may deter publishers from taking risks on entirely new projects, archival material can be recomposed and reinvented at considerably lower cost. It's time to empty the file cabinets, microfiche reels and tape drives in search of content that can be resold and repackaged to an entirely new audience in entirely new ways.
Why should you care about typography?
http://www.fastcodesign.com/1664719/infographic-of-the-day-why-should-you-care-about-typography
First paragraph:
I have a confession to make. There was a time, many years ago, where I thought that typography was fashion by another name. I didn't really appreciate how different typefaces function, and how the discipline evolved over time, under pressure from aesthetics and technology. And it makes me particularly red-faced to remember that I once flaunted that ignorance, going so far as to tell a noted creative director that bit about type as fashion. If only I'd known! If only I'd had this infographic!
Reporting this week from Kuala Lumpur, Malaysia
This week finds me and our Garcia Media art director, Constantin Eberle, working with the team of the New Straits Times in the Malaysian capital, Kuala Lumpur.  I will post TheMarioBlog daily during my usual morning schedule, but because of time differences, it will be evening for those in other parts of the world.
For a view of the Garcia Media printed projects' retrospective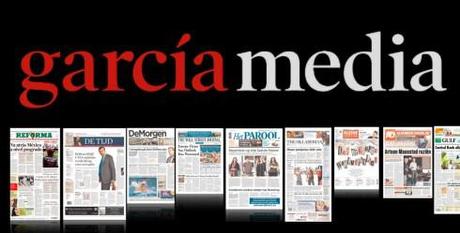 http://www.garciamedia.com/blog/articles/garcia_medias_print_projects_a_retrospective
TheMarioBlog post #829