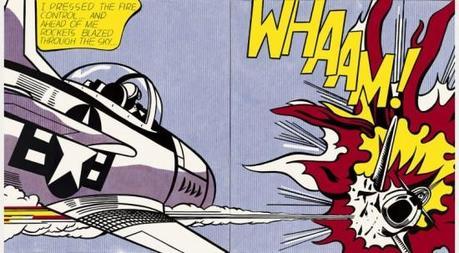 Whaam 1963, Lichtenstein. Photo: Tate Gallery/Estate of Roy Lichtenstein.
There was much excitement this weekend when an Art Fund National Art Pass arrived in the post for me to use over the next twelve months. I wasn't actually aware of the existence of the Art Pass until one was offered to me but if I had known then I would have snapped it up as membership provides the card holder with free or reduced entrance to over two hundred museums, galleries and stately homes all over the United Kingdom, as well as other perks as well. It's absolutely perfect for anyone who loves art and history as there is an amazing variety of fascinating places to visit and something for just about every taste.
You can also get half price entry to some really amazing exhibitions like David Bowie is at the Victoria and Albert Museum, Life and Death in Pompeii and Herculaneum at the British Museum, Lichtenstein: A Retrospective at the Tate Modern and Manet: Portraying Life at the Royal Academy of Arts, all of which promise to be massive draws over this coming year. I'll also be using mine to get half price entry to the upcoming Mary, Queen of Scots exhibition at the National Museum of Scotland in Edinburgh this October.
In fact, looking through the pleasingly chunky guide that comes with the card, I'd say that there is half price entry to pretty much any major exhibition going on over the next year as virtually all possible venues are covered and not just the obvious London ones.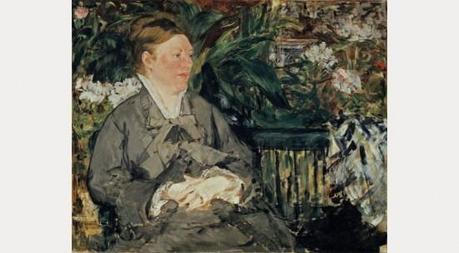 Mme Manet in the Conservatory, Manet, 1879. Photo: National Museum of Art, Architecture and Design, Oslo.
I can see that the Art Pass is going to be really handy over the next year so expect LOTS of posts as I work my way through my Wish List of places to visit which includes Ham House, Waddesdon, the Geffrye, Osborne House, Tyntesfield and the Red House among others!
I'd say this is a definite must have for any art fan and would make an excellent gift.
ps. The Art Fund National Pass was sent to me in exchange for a review. Thanks so much.