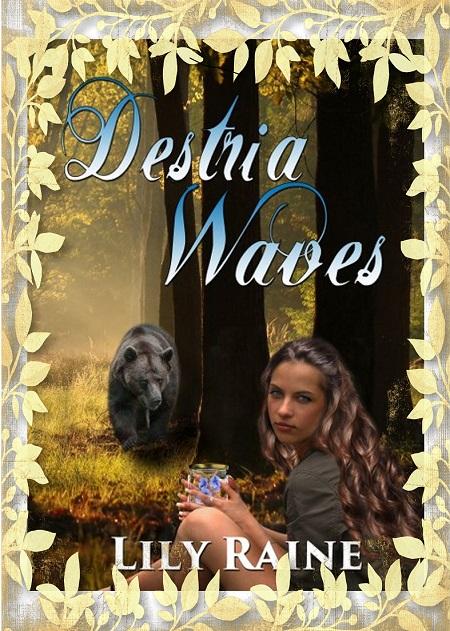 Destria Waves

Anastasia Series Book 1

by Lily Raine

Genre: YA Paranormal Fantasy




Anastasia has always been different, and not just because she knows over fifteen languages and prefers to be alone. After she was attacked while visiting family in

Russia

over seven years ago, Ana has been able to heal rapidly amongst other things. Unable to accept her own immortality, despite increasing proof, she goes away to Joya Del Mar Arts Academy with her two cousins, Jo and Mason. Instead of worrying about recitals and dance steps, Ana discovers a secret world of demons, mermaids and angels. Their only connection however, seems to be an increasing need to find her so that the demons can force Ana to bring back their master.

After transforming a bear into a human boy, Ana can no longer hide her abilities and struggles with the idea that she is not human, although she does not know what she is. When a mysterious man in a mask continues to stalk Ana with the intention of getting her to eat a blue flower, Ana gets the sinking suspicion that the man in the mask is the same young man who destroyed her life seven years prior. When Ana discovers a secret lair hidden beneath the waves where the demons are regrouping, Ana realizes she has a terrible choice to make. Sacrifice her life and the life of the mermaids who fuel the underwater power source, or escape and allow the demons free reign to destroy the human world. But if Ana chooses to accept her immortality, then the life of her cousins and boyfriend, Daniel, will forever be compromised.


Goodreads * Amazon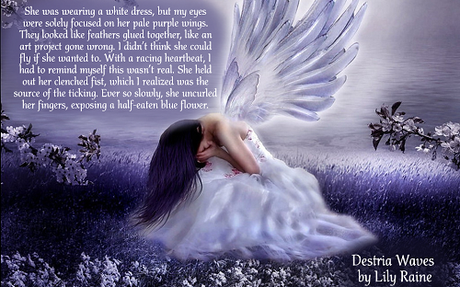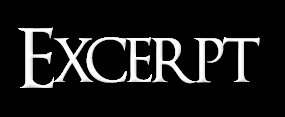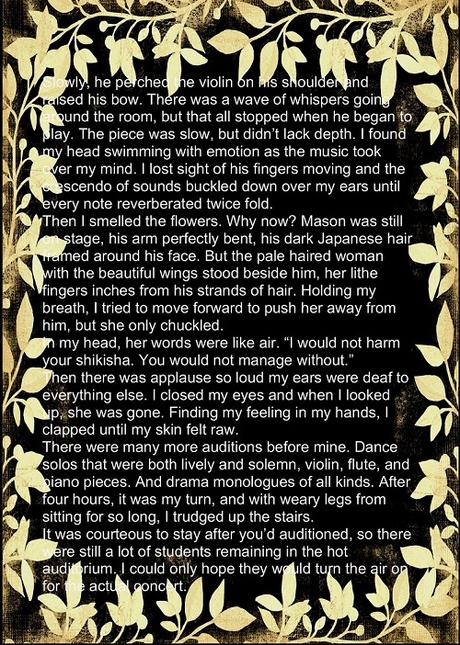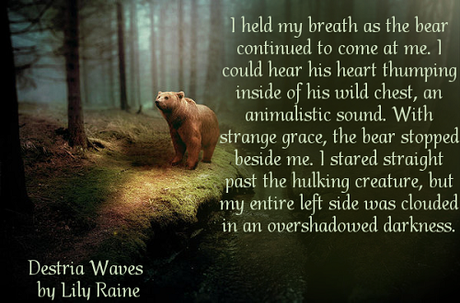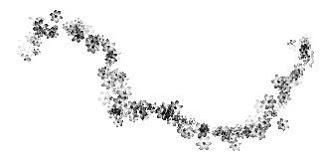 The Demon King's Assassin
Anastasia Series Book 2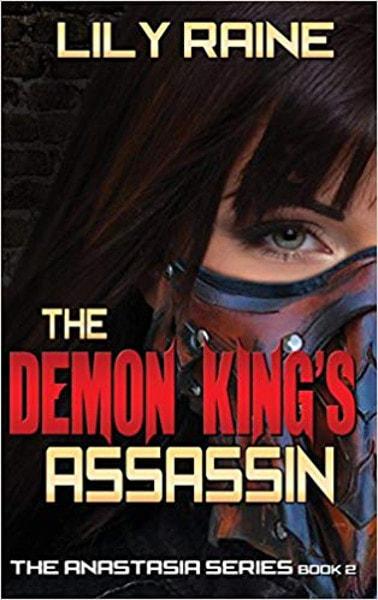 After destroying the Demon King's lair, Anastasia Sokolov believes her and her cousin's lives are finally safe. Unfortunately, when a King who practices necromancy is determined, more than mermaids are needed to destroy the demon clan. 
Anastasia's cousin Jo, has warned her to keep away from their new accountant, dashing and handsome, Arkin. Arkin is infatuated with Anastasia, but it isn't until he asks for her help she comes to realize why. In a desperate attempt to become immortal, Arkin had joined the demonic, Destria Organization. But when a deadly assassin learns of his plans to escape, Arkin turns to the only one who can save him.
With the King's ability to change bodies each time he dies, there is no way of telling friends from enemies apart. As the assassin threatens to destroy any hope of peace, Anastasia learns just how inhuman her friends and boyfriend really are.
A dagger from the other world, creatures who are neither human nor animal, and a web comic detailing future events are all Anastasia can rely on. And when the assassin's interests turn to her beloved cousin, Mason, where is the line between who should live and who should die?
Goodreads * Amazon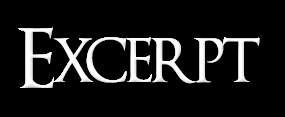 All I wanted was to find the person who had killed my family.
   Setting the cup down, I plucked my music box from my nightstand and turned the knob. The twinkling music flooded my room, eradicating the looming silence.
   Slipping from between my sheets, I padded over to the window. Thick blankets of snow clung to the earth and the sun was just starting to rise.
   A low guttural noise made my breath catch in my throat. Standing in the break in the trees was a large black bear streaked with brown. For as long as the Sokolovs had been living in Bay Shore, there had never been a bear sighting. Without thinking, I pulled on my boots and grabbed a coat before racing down the stairs and bursting through the front door.
   "Jolan?" I whispered.
   The bear was gone, but I saw the unmistakable shape of paws darting into the woods and quickly followed them.
   There were so many things I had to say to my friend. It had been my fault for turning him into a human, and then I'd selfishly asked him to die with me because I'd been scared. I held onto the vain hope he was alive, and if I could just catch up….
   "Wait, Jolan."
   Gasping and out of breath, I stopped as the tracks abruptly ended. A bare bush devoid of leaves beside a tree had been uprooted.
I felt something inside me shatter and prepared to turn back to the warmth of the Sokolov mansion when a tiny thread of glittering metal stopped me.
   As I peeled away the broken branches of the bush, I uncovered a knife with a gleaming blade. The handle was rather ordinary, but it was the five-inch blade that captivated me. It looked like it was made of a bluish metal I'd never seen before, like a hybrid of sapphire and diamond.
I pressed the small button and the blade retracted.
   I felt foolish and wanted to chuck the knife, but something in me stopped. Upon closer inspection, I saw the handle was carved with an intricate wood pattern of a bear. Even if Jolan had only been a figment of my dreams, the knife wasn't.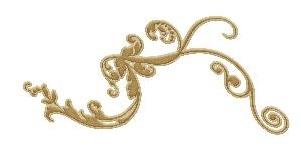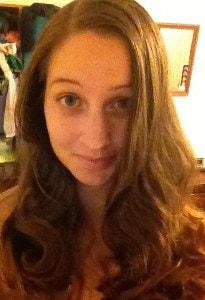 Lily Raine, author of the Anastasia Series, is happy to be part of World Castle Publishing. Lily lives in

Michigan

where when it's not cold, the weather and the lakes are beautiful. Lily married her best friend, Thomas, when she was eighteen years-old. They live together with their two cats, Misaki and Mason.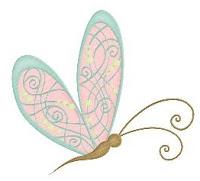 Lily enjoys biking, swimming, dancing, painting, and going anywhere there are animals. She is currently working on her Master's Degree from Wayne State University. Afterwards, she hopes to own her own practice.
Lily loves young adult novels, particularly ones with paranormal elements. She also really enjoys LGBT literature with young adult characters and wishes there were more with paranormal aspects.
Website * Twitter * Amazon * Goodreads

Follow the tour HERE
for exclusive content and a giveaway!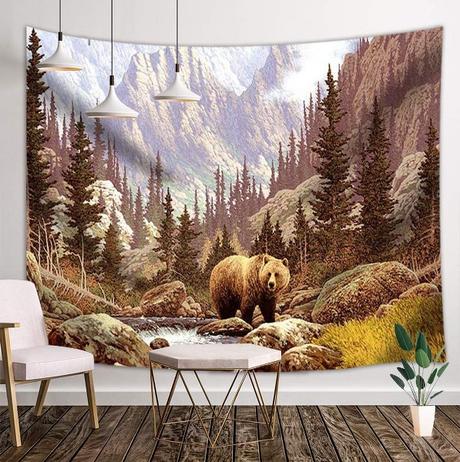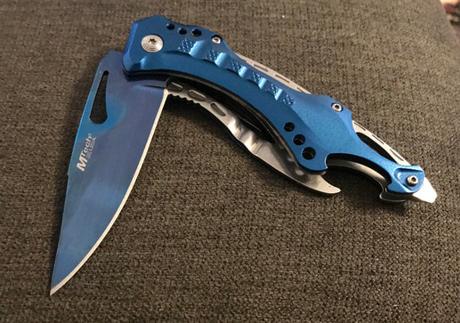 a Rafflecopter giveaway