Google IO 2012 has been and gone, there have been some awesome announcements and events, and well some bum notes, as well as few confusing moments where even that fanboys asked "Whats That For!". So Lets take a look at what was a Hit! and what Sucked.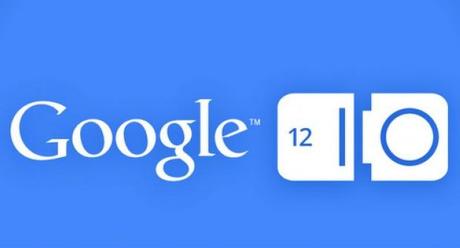 Google IO 2012 Hits:
Sergey Brin is Back, it's Sergey's world!
Android Jelly Bean Update (v4.1)
An update with several upgrades including better Voice Search, re-sizable widgets, customization Notifications, oh and not forgetting Google Now – which is awesome. All in all it's a great little update, its a buttery smooth update coming in July.
Google Glasses Demo
Who can forget the moment Sergey scared Vic somewhat and jumped on stage wearing Google Glasses and showcasing just what you can do with them in a Google Hangout. A well constructed master piece from the true leader of the world, Sergey "glass" Brin.
Bringing Chrome & Google Drive to iOS devices
G+ has already been on iOS devices and looks swish, its now joined by a fairly hamstrung Chrome. Hamstrung because like all others its based on a reskin of safari, but chrome adds some neat features too such as syncing tabs etc. Also Google is bring lots more apps to iOS.
Nexus 7 – Boom and it's Gone!
We weren't expecting the Nexus 7 to be such a huge hit, but the feedback so far is that it's a great device all round. The form factor seems quite nice, its speedy thanks to its Asus interior and all in all thumbs up. Oh and Googles people are reporting they are officially in "low stock" mode following a staggering number of orders on the playstore yesterday – so get in there quick.
Android PDK
Although not for everyone this is a hit for lots of people. The PDK makes android easier to port to more devices quicker and easier than before. Google Everywhere!
Google Browser Apps
The demonstration of how the Chrome browser using HTML5 and CSS along with your webcam can create such an immersive  experience was amazing, truly. It was a very smooth demonstration showing how with almost any device running chrome that has a camera you can have a great experience. It was added too by full screen gaming done via Chrome, again it was fantastic showing what web GL and advanced API's can do within Chrome.
Google Compute
Although clearly not for us everyday users and developers the Compute system allows more power per dollar than any competitor, with over 600k chips waiting to be used by you. So if you want to do some clever maths or want to find some gene sequencing – the sky is your limit, now lets cure cancer?
New Hangout Apps & Metrics
Already a solid offering Google Hangouts looked amazing before and now even better.
Updates to API's
For us geeks, IO is about API updates, maybe even more than shiney toys, there have been a bundle of updates including Google Maps, YouTube, Google Drive, Google App Engine, Google+ History and more.
Google IO 2012 Misses:
Jelly Bean Confusion
Jelly Bean, it is now clear is an internal type update with a few front-end bits to add to ICS. It's not a full update. But before the announcement and even for some of the keynote itself this was unclear, and erm well yeh it makes an already slightly confusing update system even more so.
Google Glass Price and Release Date
It's no surprise there is no release date for Google Glass, its a few years off yet I suspect. The price for developers has been set to in essence "put them off" from buying them, at $1500 they aren't cheap and nor a dev's best friend. They will ship after Jan 1st 2013 to those ordering, you can only order if you are at IO this year, and they will be very very much Beta Previews (not even full beta!) and likely crash a lot we are told. Doing the math and a stripdown we've seen reports that the device as it stands (although not in mass production admittedly) would have a buying price of nearer $650  - in mass product we guess nearer $500.
No Major Google TV Announcement, its being updated nothing new though.
Google Drive for iOS doesn't have editing mode.
Nexus Q Social Sharing Media … confuses everyone, really it does.
Google Maps Offline
Appears that the update is a little buggy, I believe there is a patch on the way though. Offline mode was in beta for over a year and was very smooth, i'm not sure what broke in the move to live.
Google Drive for iOS
Although a nice offering, it would seem you can only view and not edit on iOS devices. Apparently this is due to limitations within the iOS platform currently and Google are working to release an update as soon as possible.
Note: This will be updated following day 3 announcements, if there are any.