Share this Post:



Apple have paid tribute to recently deceased actor Robin Williams on their homepage.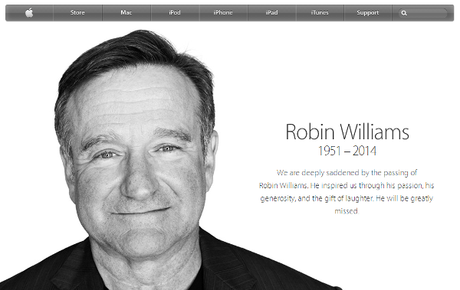 The tech company has only ever done this twice before – for Rosa Parks and Nelson Mandela. The text reads:
We are deeply saddened by the passing of Robin Williams. He inspired us through his passion, his generosity, and the gift of laughter. He will be greatly missed.
It's a nice touch from Apple and a sentiment we echo here at TechDrink. Robin, who we remember most fondly from the TV series Mork & Mindy and films Good Will Hunting, Jumanji and Hook (though there are many, many more we loved too!).
Na-nu, Na-nu, Robin.
Share this Post:




Follow TechDrink