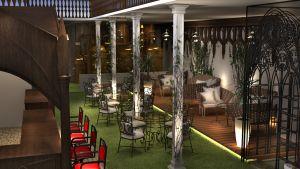 "Gomez, my darling, last night you were unhinged… you were like some desperate howling demon… you frightened me… do it again!" said Morticia, unable to mask her raw desire. "Yes I was my darling, my princess… It is…" and he pranced up to down the shutters upon the rising sun, lest it's loathesome rays ruined the charged emotion in the room. "It is something that I have been nightmaring about…" he said in a rush. "Oh! Nightmares! How utterly delicious!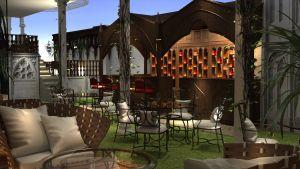 How can I resist you…" whispered she. "Yes my lovely!" gushed he. "I have been so blissfully unhappy since last to last WEDNESDAY… I have been meaning to tell you… Morticia my darling, I have this THING… for this young strapping lad from a faraway land, a lad with passion, a lad with vision, and most importantly, a lad with the most devilishly charming smile I have seen." Morticia was now shivering with excitement. "Oh Gomez you beautiful ugly monster! Have you really found him? Is this really happening??" Gomez whirled around to face her, LURCHED toward her uncontrollably and blurted, "Yes I have! Yes it is! I will not let it FESTER any more! His name is BHANU NEHRA, and he is our family member from India!!"
Cheek to cheek, whiteness to whiteness, bacteria to bacteria, they both hollered, "Let's go tell PUGSLEY and GRANDMAMA ADDAMS!!!"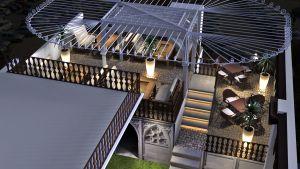 And thus it was. The epic, inverted, revered American family embarked upon an epic, tumultous, Indian journey. To find a home away from home. To find their reflection, and affirmation, in a distant quadrant. In an exciting country, amongst exciting people.
They are settling down now, and inimitably nettling their 'normal' and 'boring as heaven' neighbours. And they are as keen as Charles 'Chas' Addams ever intended them to be, to host you.
Welcome to
The Addams' House
The not-normal brewery, pub & kitchen.
Sector 29, Gurgaon.
Coming soon. So you have time to prepare yourself.