This list may surprise you. It's not filled with the most philosophical of reads, or hard to swallow literary-works. It's simply a list of the books that changed my life. It's a personal list. What I find most interesting about it is that (most of) the following books are not actually my favorite books. But they are the books that changed the way I read, that changed what I read, and ultimately what and how I write as well.


Books can immerse us in brand new worlds, they can provide an escape, they can teach us about the world, and they can teach us about ourselves.


The following books helped me discover not only what I truly love to read, but who I am as a writer as well.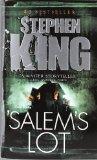 Salem's Lot by Stephen King- I owe much of my love of reading to Stephen King. I ate his books up when I was growing up and they both terrified and amazed me. But, it was reading Salem's Lot in particular that made me realize how much scarier the written word can be than any other form of media. It was reading this book that I realized how much power the written word had. It also sparked my interest in the paranormal, the love of which has only grown since.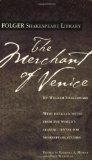 The Merchant of Venice by William Shakespeare- This play showed me that the best stories are eternal. Even though The Merchant of Venice was written over 400 years ago, the story was just as relatable as the more modern books I'd been reading. The push and pull of mercy and justice, portrayed through a colorful array of characters showed me that the things that best fuel a novel are the most basic of human emotions - like love and greed, and if you can write a story and keep one of those basic emotions at the core of it, then it will last forever.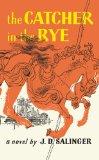 The Catcher in the Rye by J.D. Salinger- This is one of the few books I read in school that I read for pleasure as much as for the grade. This is the book that made me realize how much I appreciated reading a story through the perspective of a young adult, of someone trying to find their way in the world, someone like me. I was immersed in Holden's journey. After I was done reading this I went back to the horror novels I normally enjoyed in my spare time, but I found myself gravitating to ones with younger protagonists. I think the very next book I read was The Talisman
by Stephen King, which managed to combine my love of monsters with this new interest of seeing the world through a young person's eyes.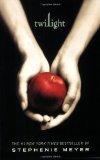 Twilight by Stephanie Meyer- When Twilight first came out I refused to read it. Sparkling Vampires, I heard people say and I shook my head. Note the first book on this list. I didn't want to read about watered-down vampires. And, having read it, I will admit the writing isn't the greatest. But, this book opened my eyes to a genre I'd previously been ignoring- Romance. For all of Twilight's flaws it is a captivating love story that I hungrily consumed. From the moment I finished this book I craved love stories.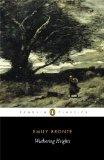 Wuthering Heights by Emily Bronte-Yes, I did read this partly because Bella reads it in Twilight, I can admit that, and I'm glad I did because it quickly became one of my favorite books. What I loved about this story was the emotional drama. I'd read books with drama in the past, I'd read books that kept me on the edge of my seat, but Wuthering Height was different. The angst between Cathy and Heathcliff, the tension, the way their unhappiness was caused by their own stubbornness and vengeance. It showed that love can be beautiful and tragic at the same time; and that the most interesting thing about a love story is not the love but the journey it takes the characters to find it.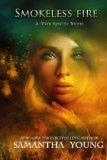 Smokeless Fire by Samantha Young- This is one of the first self-published novels I ever read, and though it had moments where it felt unpolished, it fascinated me. It was a story I easily fell into and it opened my eyes to a new world. This book taught me two things. First, there is a wealth of fabulous self-published stories out their waiting to be discovered. Second, publishing my stories was something that was entirely possible.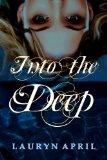 Into the Deep by Lauryn April- Yes, my book, and no this isn't shameless self-promotion. This is truly one of the most influential books in my life. Writing Into the Deep, creating that story and publishing it, changed my life. I love that story and being able to share it with people opened up a whole new world of possibilities. Reading the reviews on it helped me become a better writer, and every experience with it pushed me to do more, to write more, to pursue my passion.
Looking at this list I see books from various genre's, written in different styles, different time periods, and published in different ways. If writing this has taught me anything, it's that there's value in reading a variety of books. So, I urge you. Read something different. Go out of your comfort zone. You just might discover something new about yourself.
What books changed your life?