Hello there! If you are new here, you might want to
subscribe to the RSS feed
for updates on this topic.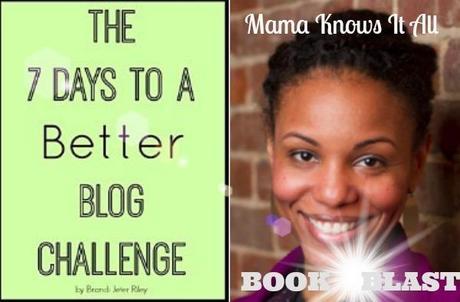 The 7 Days to a Better Blog Challenge
by Brandi Jeter Riley
"Have you heard that there are well over 250 MILLION blogs on the internet?"
Are you a fellow blogger or someone looking to start a blog?
Do you have a blog that you want to take to the next level? Have you tried to do it on your own but all the tutorials read like another language? Have no fear! Brandi Riley, the blogger behind Mama Knows It All, has written her FIRST book, The 7 Days to a Better Blog Challenge! This book is a guide for anyone looking to take their blog to the next level. You now have access to the Master herself! How excited are you? Read on to find out what you learn in the book!
What you learn during The 7 Days to a Better Blog Challenge:
To assess your blog
To write a better About Me section (that's about you, if you're about to start a blog )
To figure out what you DEFINITELY have to keep on the blog
To get your Tabs and

Navigation Bar

in order
To make commenting and sharing easy
To get your

Photographs

noticed
To create GREAT content to keep your readers looking for your next post, using a simple system
More about the lovely author: Brandi is an advocate, mother, newlywed, and friend to many. She's coached thousands of bloggers on what it takes to make money from their site.
Keep in touch with Brandi:
Send her a tweet on Twitter: @BrandiJeter
Facebook: Mama Knows It All.
I've purchased my book and will be starting the challenge next week. Buy your book so we can do it together!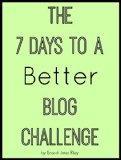 See larger image
The 7 Days To A Better Blog Challenge (Kindle Edition)
---
Kindle Edition: Check Amazon for Pricing

Digital Only

Release date June 27, 2014.


Are you looking to kick your site up a notch?
Are you looking to work with brands?

Are you itching to start your own blog?

How long have you been writing?

Have you ever tried a challenge to create a better blog?

Until then,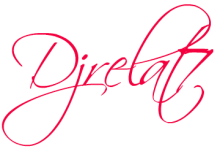 PS: Tell me what you find on Day 5!
PPS: If you purchase the book through the amazon link above I will get a small percentage of the sales that will go towards the upkeep of the My Pocketful of Thoughts website.