As an Amazon Associate I earn from qualifying purchases.
As an architect or designer, you're bound to come across heavy software on a daily basis. And to run software like 3Ds Max, Solidworks, Photoshop, and among others, you'll require high-end configuration. This means you'll need a reliable and powerful workstation that can handle these tasks.
And while most AutoCAD users and architects usually go for high-end desktops, the need to showcase their work to clients makes having a laptop mandatory. For this reason, I have decided to create this guide on how to find the best laptop for AutoCAD in 2019.
So, without much droning around, let's get right into it!
Table: The Best Laptop for AutoCAD
Note: If you use a small screen you may have to scroll right in order to see all the columns.
ImageNameSizeKyle's Rating

(Kyle's #1 Pick)
MSI Professional Workstation17.3"


Acer Aspire E 1515.6"


Apple MacBook Pro15"


Acer Predator Helios 30015.6"


Lenovo ThinkPad P5015.6"


DELL XPS 1515.6"

Reviews of the 6 Best Laptops for AutoCAD
Now, let's have a look at the best laptops for AutoCAD in 2019, starting with my top pick from MSI:
Top Pick: MSI 17.3″ Professional Workstation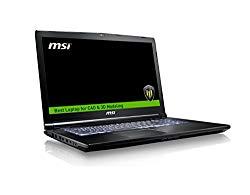 MSI Professional Workstation is the best laptop for AutoCAD
With an excellent 17.3 inch FHD IPS screen, you can be sure of a clear visual output from the MSI 17.3''. This laptop boasts of a 120Hz refresh rate and 5ms response time, which ensures flawless and blur-free action.
Furthermore, this laptop stands out from its competition with its one of a kind Exclusive Cooler Boost 3 technology which delivers unmatched cooling performance. It's Matrix Display supports 4K output to two monitors for improved performance and productivity. Also, True Color technology displays perfect images.
Unmatched Performance. The MSI workstation laptop utilizes the Intel core i7 processor which delivers a powerful and effective performance. High-end games and photo and video editing applications run smoothly, thanks to the massive 32GB RAM in use. This laptop also relies on NVIDIA Quadro M2200 to provide 4GB GDDR5 graphics. It also boasts of a 1TB storage space to hold a sizeable collection of applications, videos, photos, and more.
Realistic Sound with Immersive Effects. The MSI WE72 has an Audio Boost which delivers a crisp and clear sound as well as a Dynaudio system which offers an immersive sound experience. Most importantly, this laptop has an Exclusive SHIFT technology that enhances the performance even under controlled noise and temperature.
Easy to use Interface. With Windows 10 pro, the MSI WE72 has an easy to use operating system. The latest in-built USB 3.1 SuperSpeed+ interface enhances fast file transfer. And it also comes with a USB Type-C reversible plug to optimize performance and improve efficiency.
Processor2.8 GHz Intel Core i7
RAM 32GB
Storage512GB SSD
GraphicsNVIDIA Quadro M2200
Display17.3", 1920x 1080pixels
Operating SystemWindows 10 pro
Weight5.95Ibs
Battery LifeUp to 7 hours

best laptops under 600

" data-orig-size="343,120" sizes="(max-width: 343px) 100vw, 343px" aperture="aperture" />
Best Budget Pick: Acer Aspire E 15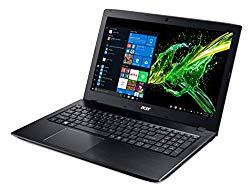 Acer Aspire E 15 is one of the best laptops for 3D modeling and rendering
The Acer Aspire E 15 is quite heavy in all dimensions. It's 1.19 inches thick and 5.27 pounds heavy, and has the characteristic old-school wide display bezels. It's a mostly plastic construction with an aluminum keyboard deck and has stiff hinges which firmly hold the display in place. And although Aspire E 15 might not be the trendiest Acer, the laptop is well-built for its budget.
Furthermore, this affordable AutoCAD laptop has a thick chassis which helps managing heat and noise, and while the fans do spin, they are never too loud to be obnoxious. The chassis also allows for seamless upgrading of the RAM to 16GB which is its maximum.
Impressive Display and Sound. Considering the price point, the Aspire E 15's 15.6-inch Full HD display is great. And though it might not be the best, running it through the colorimeter exceeded my expectations. The contrast, color accuracy, and gamma were spot on, which makes the laptop a great budget pick for AutoCAD. On the other hand, the dual stereo speakers are quite loud but might be distorting at high volumes. I'd recommend you don't go to the extreme on the volume.
Excellent Productivity Performance. For a long time, budget notebooks were known for their low-end Intel processors and limited RAM which meant you had to keep up with poor performance all day. This is not the case with this Solidworks laptop though. This laptop boasts of an eighth-generation quad-core Intel Core i5 and 8GB RAM which can be expanded to 16GB. It is a solid laptop and its performance rivals even more expensive notebooks.
Incredible Keyboard and Touchpad. The laptop's keyboard is comfortable to type on. It has a number pad, and the full-size keys are well spaced. With an actuation force of 72 grams, you can enjoy a weight feel as you type on the keyboard as well. In addition, this cheap AutoCAD laptop has a 4.1 x 3-inch touchpad that's both large and responsive. It was quite reactive to some of the Windows 10 gestures as well.
Processor1.6 GHz Intel Core i5
RAM 8GB
Storage256GB Flash Memory Solid State
GraphicsNVIDIA GeForce MX150
Display15.6", 1920×1080 pixels
Operating SystemWindows 10 pro
Weight5.27 Ibs
Battery LifeUp to 15 hours

best laptops under 600

" data-orig-size="343,120" sizes="(max-width: 343px) 100vw, 343px" aperture="aperture" />
Best Apple Pick: Apple MacBook Pro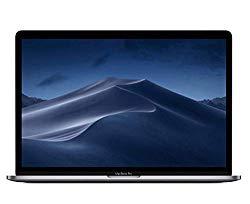 Apple MacBook Pro is one of the best laptops for CAD
The latest version Apple Mac Pro is just what you need for your AutoCAD projects. The laptop features massive improvements from its 2017 and 2016 predecessors. And this aluminum beast which is made in silver and space gray has fine and sharp edges that complement the overall look. And with a weight of 4 pounds and measurements of 13.8 x 9.3 x 0.7 inches, this laptop is more portable than you think.
Elegant Display. The MacBook Pro's 15.4-inch display promises crisp, bright image quality, and great detail, making it great not only for your AutoCAD projects but watching thrilling, action-packed videos. The laptop utilizes Apple's TrueTone technology which uses advanced sensors to adjust the color and intensity of the screen across different channels.
Unmatched Performance. Probably the most Pro thing about this latest release, the MacBook Pro is super-fast. This makes it an amazing laptop for AutoCAD users and architects. You can open multiple apps and tabs, and split the screen without any bumpy lags. The Mac Pro posted a massive score of 23,138 on my performance test which is more than twice the premium notebook average.
As demonstrated in the MacBook Pro, Apple boasts of the fastest storage around the globe with up to 4TB SSD. The laptop recorded write speeds of 2,600 MBps and read speeds of 2,724 MBps in a Disk Speed Test which is much higher than I had anticipated. I also converted a 4K movie to 1080p in less than 11 minutes which is less than half of the category average (21:50), which makes this the perfect machine for a video editor.
Improved Keyboard and Strong Audio. Not only is the Mac Pro 2018's keyboard quieter, but the keys have been lined on a membrane that prevents debris from entering the keyboard and causing stuck keys. I tried the keyboard against the 2017 predecessor and the difference in comfortability was outwardly evident.
The MacBook Pro's keys measure a mere 0.7 millimeters which greatly reduces the travel. They are more responsive and snappier and require 63 grams of actuation force which is above the 60-gram minimum. The 6.3 x 3.9-inch Force Touch trackpad is huge, non-intrusive, and does not move. This means you'll have to get used using two fingers to drag and drop which isn't really that hard.
The MacBook Pro's internal speakers are another gem that Apple went all out on. The speakers can blast enough to fill your entire living room, and the sweetness and accuracy of the music offers an unbeatable immersive sound experience.
Processor2.6GHz 6-core Intel Core i7, Turbo Boost up to 4.3GHz
RAM 32GB
Storage4TB SSD
GraphicsAMD Radeon Pro 560X GPU (4GB GDDR5)
Display15.4″ 2880 x 1800 Retina Display
Operating SystemmacOS
Weight4.02 Ibs
Battery LifeUp to 10 hours

best laptops under 600

" data-orig-size="343,120" sizes="(max-width: 343px) 100vw, 343px" aperture="aperture" />
Best Laptop for AutoCAD Runner Up #1: Acer Predator Helios 300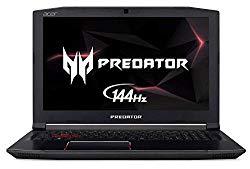 Best Laptop for AutoCAD Runner Up #1: Acer Predator Helios 300
The Predator's design doesn't look any different from other Acer budget notebooks. It's made with aluminum and plastic, and the metal lid has two stripes bordering the logo. In addition, the laptop has a 15.6-inch, 1080p display which is surrounded by a bezel with the Predator logo at the bottom and the Acer logo on the top-left corner. The keyboard has a number pad and the characteristic red backlight and red WASD keys.
The Predator Helios 300 weighs 5.5 pounds and measures 15.4 x 10.5 x 1.5 inches, making it a little larger than other notebooks. And just like other AutoCAD notebook, the Predator has plenty of ports. On the right side are a headphone jack and a pair of USB 2.0 ports. And the left side has a HDMI output, an Ethernet jack, an SD card slot, a USB type C port, and a USB type 3.0 port.
The 15.6-inch, 1080p display is rightfully sharp. It provides the right lighting for CAD users and gaming gurus just when they need it the most. The laptop's display boasts of a 144Hz refresh rate, which is not common in budget gaming laptops, and which is a mega upgrade from its 2017 predecessor meant to cut on blurriness and make up for dropped frames. The Acer Predator Helios 300 has true-to-life color reproduction, which has stronger blue and magenta hues which makes gaming and watching videos a completely different experience.
Camera and Sound. The 720p resolution camera is good. And though it might be a bit grainy, it is good enough for making video calls and conferences. For the speakers, a lot can be done to improve the quality of the sound. They are subpar at best with very little output on the low end, and a cut off high end, meaning the sound is dull, muddled, and flat. While gaming using the Predator, you might not notice the poor audio, or get bothered by it; and you'll probably be on your headphones.
This CAD laptop is armed with a 2.8 GHz Intel Core i7-7700HQ, 16GB of RAM, and a 256GB solid-state drive, the Predator is not shy of multi-tasking. I had 24 tabs open on Google Chrome, and I was watching a 1080p stream on Hesgoal and didn't experience any lags. After carrying out a performance test, the predator edges other budget gaming notebook with an incredible 13,5876 score. It also took the laptop 26.5 seconds to copy a 4.97 GB of mixed media file (188.5 megabytes per second). Quite impressive. Right?
Keyboard and Touchpad. The Predator's keyboard is quite comfortable, though not as responsive. With a 1.6 mm vertical travel, the keyboard requires 79 grams of actuation power which makes it feel less clicky. I was able to adjust to it in a short time though and managed to type 103 words per minute which is around my range. The keyboard is quite with the right arrow key taking up some space on the number pad. The Shift key and the top arrow key are also very much close, close than any other two keys. The keyboard also has a red backlight and doesn't have full RGB lighting.
Processor2.8-GHz Intel Core i7-7700HQ CPU
RAM 16GB
Storage256GB SSD
GraphicsNVidia GeForce GTX 1060 / 6GB
Display15.6″ FHD IPS w/ 144Hz Refresh Rate(1920×1080)
Operating SystemWindows 10 Home
Weight5.5 Ibs
Battery LifeOver 3 hours

best laptops under 600
" data-orig-size="343,120" sizes="(max-width: 343px) 100vw, 343px" aperture="aperture" />
Best Laptop for AutoCAD Runner Up #2: Lenovo ThinkPad P50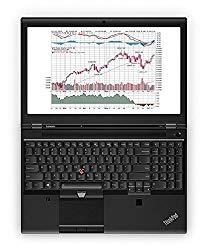 Best laptop for CAD runner up #2: Lenovo ThinkPad P50
Lenovo ThinkPad P50's 6th Gen Core and Xeon processors guarantee you more speed than you'd imagine. And with built-in security, this laptop is designed to advance your 3D rendering, creativity, and productivity to the next level. Intel vPro technology allows you to carry on with enterprise management conveniently and seamlessly, and with Windows 10 Pro, you empower yourself and your business through integration across different devices securely, anywhere.
The laptop's raven-black chassis conforms to Lenovo's classy ThinkPad design language, with some bit of color introduced by the red TrackPoint pointing stick and status lights. The lid has a soft surface, which is not common with the predecessors, and which makes the P50 more pleasant to grip.
Dazzling Display. The 15.6'' IPS technology display allows you to enjoy vivid colors, sharp images, and nearly 180-degree viewing angles. X-Rite color calibration brings out the best in every image by enhancing accuracy, precise color matching, and consistency. And the Thunderbolt 3 Port also revolutionizes connection technology by complementing high-resolution displays and high-performance data devices. Every part of Windows 10 interface looks lively and rich with this laptop. The ThinkPad P50 also has a built-in color calibrator that you can utilize to improve the accuracy of the display.
Audio Clarity. Sitting on a bar slightly above the keyboard, ThinkPad's speakers' quality sound is enough to fill your living room. And while this might not be the best speakers in an AutoCAD laptop, you can enjoy crisp and clear sound. Additionally, the Dolby Home Theater software offers a set of equalizer presets curated for Voice, Music, Games, and Movies.
Keyboard and Touchpad. This Solidworks laptop has the characteristic snappy keyboard that we all expected. The laptop has a longer vertical travel of 1.95 mm and requires an actuation force of 60 grams to type. I took a 10fastfingers.com typing test and achieved 104 words per minute which was pretty impressive. Just like the predecessors, the P50 has a TrackPoint stick. I found it very resourceful as I was able to navigate accurately around the desktop, highlight text, click icons, and move windows seamlessly.
For people that don't enjoy pointing sticks, the P50 has a 3.9 x 2.1-inch touchpad. The touchpad was quite reactive to Windows 10 gestures and has a dedicated left, right, and middle mouse button. From pinching to zoom, to swiping three fingers away to see all the open windows, and tapping four fingers to open action center, the P50 was quite impressive.
ProcessorIntel Xeon E3-1505M v5 Quad-Core Processor (4 cores, 2.8 GHz up to 3.70 GHz)
RAM 16 GB SDRAM
Storage256GB SSD
GraphicsNVIDIA Quadro M1000M 4 GB
Display15.6″ FHD (1920×1080) IPS
Operating SystemWindows 10 Pro
WeightOver 13 hours
Battery Life5.8 Ibs

best laptops under 600
" data-orig-size="343,120" sizes="(max-width: 343px) 100vw, 343px" aperture="aperture" />
Best Laptop for AutoCAD Runner Up #3: DELL XPS 15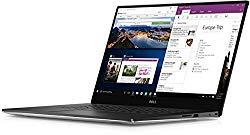 Best laptop for Solidworks runner up #3: DELL XPS 15
Although there are similarities between the Dell XPS 15 and its predecessor, there are enough design improvements that make this a better laptop for AutoCAD. The aluminum chassis is a bit lighter in color though it still maintains the classic look. The dimensions (357 x 235 slim width and depth) remain unchanged making it one of the sleekest Dell laptops.
I reviewed the XPS 15 to find out the accuracy and consistency of the display, and the results were overwhelming. The display produces rich color and detailed images that will blow your mind. I watched some movies with the XPS 15 which has a color variation, and everything came out perfectly, leaving no detail uncaptured. The 15.6 '' panel radiates perfectly and brings out the best in my CAD projects every time.
Performance and Audio Clarity. For such a relatively slim laptop, XPS 15's performance stands out from the rest. Multitasking is very possible with the assurance of a smooth ride. I was running windows defender when testing performance alongside 25 open Google Chrome tabs, some of which I was streaming a live soccer match. Throughout the test, I didn't experience any lags.
When I bought the XPS 15, I didn't have high expectations for the speakers. However, I was surprised when I played and got clean and loud audio on my first test. The speakers can fill a conference room perfectly. I also found the melodies in the song to be articulated and precise. You can control the smoothness of the sound using the pre-installed Waves Audio Software.
Keyboard and Touchpad. The XPS 15's keyboard has quite a shallow vertical travel (0.7 mm), considering 1.5 mm is my average travel. However, the Island-style keys actuation force goes above my average, and with a 70 grams' force requirement, you get the much-needed bounce for a great typing experience. I maintained 103 words per minute speed which is quite fair. The laptop also has a 4 x 3.1-inch touchpad that was very responsive to the Windows 10 gestures. It was a bliss pinching to zoom, swiping three fingers away to see all open windows, and tapping four fingers to open action center.
Processor3.5 GHz Intel Core i7
RAM 16 GB SDRAM
Storage512 GB SSD
GraphicsNVidia GeForce GTX 1050 Ti Max-Q/Intel UHD Graphics 630 GPU
Display15.6″ 3840×2160
Operating SystemWindows 10 Pro
Weight3.9Ibs
Battery LifeOver 10 hours
Things You Need to Consider Before Buying the Best Laptop for AutoCAD
The Processor
Different processors have different cores, and the speed at which the cores can perform a calculation is referred to as the clock speed which is measured in gigahertz (GHz). Initially, single and dual processors were very common, but most processors nowadays are using at least four cores. For instance, the high-end i7 has 6 cores, Ryzen has 8 cores, and Xeons has 12 cores.
Simple 3D modelling software like the AutoCAD uses one core to run (single-threaded), which mean a higher clock speed is recommended. And though Autodesk is continuously improving their source code to enable multi-threaded support, there are numerous features within 2D and 3D CAD applications which can use multiple cores. However, if you are using newer software like Vray, or Maya which are multi-threaded, a processor with multiple cores will be more efficient.
The Memory (RAM)
The RAM determines the number and size of simultaneous programs you can have open at any given time. As modern software become more complex, the need for a higher RAM becomes an important factor. For simple 2D CAD workflows, 8GB RAM should be the least while for complex 3D CAD applications, I recommend 16 GB RAM. But the baseline is a higher RAM will allow you to run more programs and open bigger datasets regardless of the complexity of the workflow.
Normally, if your CAD application requires more RAM than what you have in your computer, windows redirect the allocation of virtual memory which is found in the hard disk, allowing you to continue with the work, though operations become sluggish. A common assumption most people make is that the size of your RAM automatically makes your computer run faster in every department. This is false. More RAM basically means you have more breathing space to work on your project before windows turns to virtual memory.
RAM must be harmonized to be compatible with your CPU; you can find this information on your vendor's website. RAM is classified as DDR3/DDR4 and has a frequency rating in Megahertz. So, I'd recommend you go for 8GB for 2D CAD, 16GB for 3D CAD, and ensure the RAM is supported by your CPU. Also, consider buying large modules to leave free memory slots for potential future upgrades.
The Hard Drive
There are two main types of hard disks; the solid state drive (SSD), and the hard disk drive (HDD). The HDD option is seen in older laptops and desktops while the SSD is offered in modern desktops and laptops. Mechanical HDD comprises of a metal disk drive platter where data is stored on a magnetic field which rotates at incredible speeds. Data is read from the rotating disk, which explains why these drives are noisy, clunky, and slower.
On the other hand, SSD have no moving parts which makes them more compact, almost silent, and far more reliable than HDD. Based on the communication bus they use, SSD are further classified into either SATA or PCIe. SATA solid-state drivers are limited to 600mb/s data transfer rate while the PCIe solid-state drivers can go up to 2500mb/s. I'd recommend you go for an SSD boot drive which is way more reliable for your AutoCAD projects.
Graphics Card (GPU)
Many people consider CAD to be one of the most demanding graphical workflows and the most powerful graphics cards are designed with CAD in mind. And while this might not always be true, it can vary based on the software's developer. For instance, Autodesk CAD applications graphics engine is greatly CPU dependent. The performance skyrockets when the CPU clock speed is improved with little reliance on the graphics card. Most CAD applications utilize the CPU for calculations and only use the GPU to store the texture information in the video memory on the card (VRAM).
Most Autodesk CAD applications support both gaming and professional graphics cards. However, I recommend gaming grade card for home users and professional card for professional end users. And while there are other factors to consider such as how you plan to use the numerous applications you have, CAD users shouldn't settle for anything less than 4GB VRAM.
Monitors
When it comes to monitors, the rule is quite straightforward, the bigger, the better. I highly recommend investing in a wide monitor for CAD. Widescreens not only support incredible multi-tasking, but they also give you an insane amount of CAD modelling space.
An important point to note for people considering a 4K monitor, the resolution is not supported by most programs which can lead to very blurry dialog boxes and unreadable text. It also requires a powerful GPU and CPU because there are 4 times the number of pixels to generate and send to the monitor. And although AutoCAD works impeccably with 4K, I still don't recommend it for CAD users.
Minimum AutoCAD System Requirements
Operating SystemMicrosoft windows 10 (64-bit only, 8.1 (32-bit & 64-bit), or 7 SP1 (32-bit & 64-bit)
Processor2.5GHz (3+ GHz recommended)
Memory8GB (2D CAD), & 16GB (3D CAD)
Graphics Card4GB+ VRAM
Disk Space6GB
Display1920 x 1080 resolution with true color
So, as we've seen, there are a number of vital factors you'll need to look into before making the purchase decision, especially when you are an architect or any other CAD user.
Having looked at the factors to consider when buying the best laptop for AutoCAD in 2019 and the minimum hardware requirements, Let's wrap this up!
The Best Laptop for AutoCAD: Conclusions and Final Words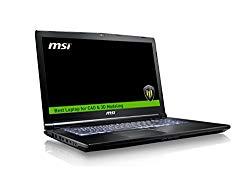 MSI Professional Workstation is the best laptop for 3D modeling and rendering
I hope that this extensive guide on the best laptop for AutoCAD has helped you learn more about what you need to look into when buying a laptop for your projects. And regardless of whether you are an architect or a college student, we all hate a sluggish laptop. Don't we? I have reviewed a wide array of laptops with the budget and specifications in mind. And while the budget is definitely a key player in determining which laptop you go for, nothing beats quality.
Based on your needs and budget, you can choose any one of the laptops I have reviewed above. All of them can handle AutoCAD projects, but the difference is how effectively they do it. AutoCAD specifically, is an extremely demanding software and requires you to go for a highly configured laptop. This way, you will complete your projects on time, and most importantly, have fun when you're at it. And with the many factors coming into play, I hope the guide helps you get value for your money.
Cheers!
Kyle
PS: In closing, I hope my best laptop for AutoCAD review was helpful when you're making your choice. In addition, I recommend that you look around my site to learn about other consumer electronics and computer hardware. Also, if you have any questions about my best laptop for AutoCAD reviews or something else, don't hesitate to send me an e-mail using my contact form.
Who is Kyle?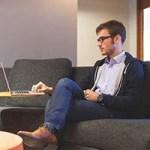 Hi I am Kyle, an engineer and small business owner from Northern California. I am an outgoing creative writer and tech blogger who has a passion for helping people and building creativity in the mind, through outstanding how-to guides, articles and honest reviews.
On Kyle's Hardware you will find solutions to common problems related to software and computers, with practical reviews, tools tips and step-by-step technical guides. You can connect with me on Facebook or Twitter with the buttons below.
Back to Featured Articles on

THE %(site_name)s COMMUNITY