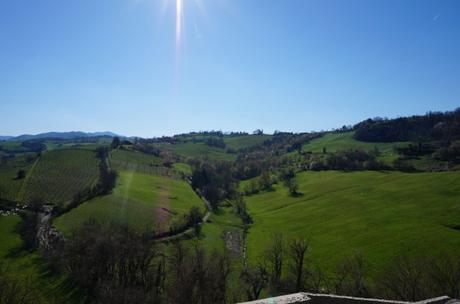 With Spring in the air I can't help myself from planning out a few quick weekend getaways over the next few months, lest we forget that Italy is more than Venice, Rome and Milan!
In fact, this fabulous peninsula has a lot more to offer than the typical tourist traps so today I wanted to inspire anyone thinking of visiting Italy to go beyond the standard itineraries and explore the breathtaking gems that remain authentic yet relatively unconsidered by tourists.
Today, with a little help from my friends the travel enthusiasts at Travel Ticker, we're sharing our top five amazing, yet forgotten Italian towns for the expert Italophile. Together we'll take you off the beaten path to get to know the other side of this fascinatingly beautiful country in the hopes that you find a destination that sparks your interest and peaks your curiosity.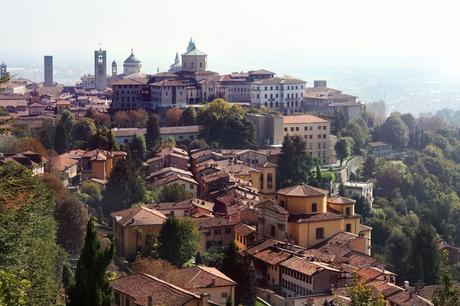 Bergamo Alta
You may not have heard of Bergamo Alta, it isn't a household name, but this is a mistake we're hoping to fix! Much of the city, built during the 12th century is still intact with original buildings, including the 800 year old Santa Maria Maggiore Church, one of the most beautiful churches in Italy.
One of my dear friends is from Bergamo and I highly recommend that you stop and enjoy the food here, typical to this area and not easily found outside of Italy (or Bergamo for that matter!). Don't miss "i casonsei", a type of ravioli made with bread and filled with sausage and cheese and served with butter (YUM, but not for those on a diet!). Another typical, and strange dish is "polenta e osei", I almost couldn't believe it when I first heard about this dish made with local birds instead of traditional poultry. This dish is also interpreted as a dessert "polenta e uccelli" (literally polenta with birds), made from a soft vanilla cake "nest" covered in cornflour and sugar and served with little chocolate birds!
Torino (Turin)
Lately, I've been dying to visit Torino, I've actually never been, but I've been doing a lot of research and I'm trying to convince my husband to take me for a weekend. I've been fascinated by Torino since the 2006 Winter Olympic Games and I know that it is a hotspot for Italian tourists, however, I still find that it is overlooked as a primary destination.
Once the capital of Italy, this world class city is filled with Museums on an international level like the Egyptian Museum, the Car Museum and the Cinema Museum. A typical Saturday afternoon can have you enjoying the Piazza Castello in front of the city's Royal Castle, taking in the shops, antique architecture and watching locals enjoying themselves in the surrounding cafes. .... Oh and did I mention that the view from the Mole Antonelliana, is supposed to be one of the most breathtaking in Italy? ...well it is!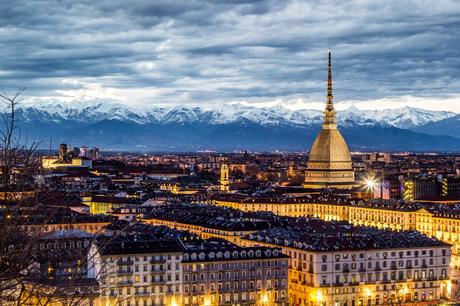 Torino will make you fall in love with art and culture as it is known to have some of the best art galleries, piazzas, opera houses, museums, theaters and architecture of the Renaissance, Baroque, Rococo, and Neo-Classical styles.
Take me there!
Trieste
When I first moved to Italy, I live with three young men hardly in their 20s all from Trieste. One of them wooed me with his descriptions of this city, edged between the sea and the mountains, with gusts of wind so strong there are ropes to help people walk!
Just a few kilometers from the border with Slovenia, Trieste's dialect, cuisine, architecture and culture are all heavily influenced by its Germanic, Latin, and Slavic roots, making it one of the most unique and interesting cities in Italy.
Trieste has always been one of the most important seaports in the Mediterranean and here you can feel the world's influence in what is a diverse amalgamation of culture, that has tourists calling it Italy's most enchanting city.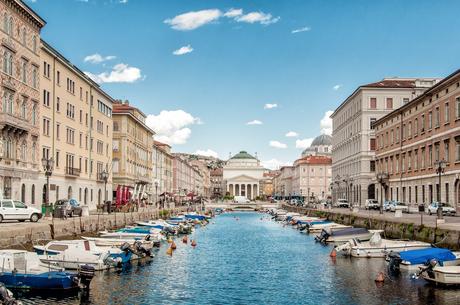 My friends suggest you visit the square of Piazza Unità d'Italia, the old medieval city of Città Vecchia, the Austrian quarter, St. Justus Cathedral and the Serbia Orthodox Church of the Holy Trinity and St. Spyridon, which was built in the 19th century.....to name a few!
Siracusa (Syracuse)
Syracuse is one of those small Italian cities you must visit if you ever travel to Italy. It is believed, that ancient Greeks are responsible for this city's birth and the well-preserved Temple of Apollo has locals incredibly proud of their beginnings.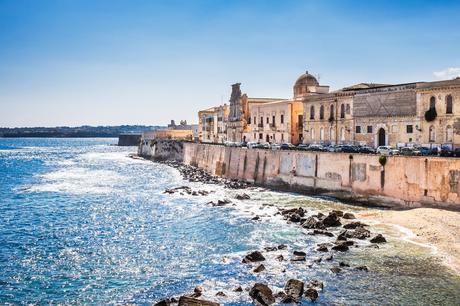 A destination for devotees, this city is one of the few where Apostle Paul shared his teachings! Known throughout Italy for its economic influence, cleanliness and comforts it is a World Heritage Site to put on your bucket list.
Positano
If you've ever dreamed of a paradise on Earth - Positano is probably the closest thing to it! All year long you'll enjoy the incredible weather, crystal blue water and breathtaking landscapes that define this small yet amazing Italian town.
This cliffside village on the Amalfi Coast is a lover's paradise, where narrow streets lead you to gallery terraces overlooking a landscape that can melt even the most hardened soul. Don't miss the Chiesa di Santa Maria Assunta with its majolica-tiled dome or the Sentiero degli Dei hiking trail that links it to its coastal neighbors for a walk you will never forget.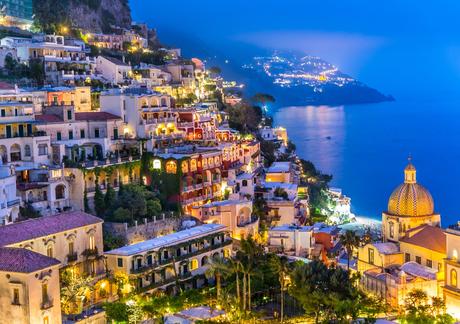 Relaxation and beauty go hand in hand and after your dip in the warm sea enjoy the fine dining that this area has to offer.....finishing with some Limoncello of course!
Head here during the off seasons to take full advantage of the rest and relaxation that has made Positano famous, book yourself a massage or day spa package for two, to enjoy your visit to its fullest.
*Sigh*, is anyone else ready to be swept away to these 5 forgotten destinations that would have any weary tourist happily giving up long lines at the Colosseum or expensive drinks in Venice's Piazza San Marco?
I would love to hear your other suggestions, because I have just started to explore all that Italy has to offer, one outfit at a time of course! So feel free to let me know what other cities are worth the visit, yet often overlooked by tourists.