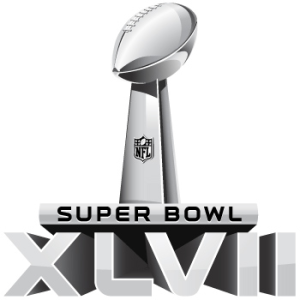 The time of year has come to say goodbye to the week to week grind of the NFL season. It's a happy day and a sad day. But mostly a happy day.
It's the Super Bowl!
One of the greatest spectacles of the year and watched on TVs all over the world. The pre-game show, the Halftime Show, the post-game show, the game!
Every year there's a winner and there's a loser. Some fans are sad/mad and some fans are happy.
And this year, like every year, there is no shortage to the awesome bets that are available to be made for all fans.
Because I love to gamble (while I do try to keep it under control) I've taken a look through the interwebs and found some of the great things you can put your money on and how I'd bet on each one of them!
Who Will Win The Coin Toss?
Baltimore: No
San Francisco: Yes
Total Score 47.5:
Over: No
Under: Yes
Will both teams make a field goal of 37 yards or more in the game?
Yes: No
No: Yes
Which colour will the Gatorade/liquid dumped on the winning head coach be?
Clear/water: No
Orange: Yes
Yellow: No
Green: No
Red: No
Blue: No
What Will Be Higher?
Kobe Bryant, points vs. Pistons -4.0: No
49ers points +4.0: Yes
What Will Be Higher?
LeBron James Points Feb 3rd vs Toronto: No
San Francisco 49ers Total Points Scored Super Bowl XLVII: Yes
How long will Alicia Keys's national anthem go on for?
Over 2 minutes, 15 seconds: No
Under 2 minutes, 15 seconds: Yes
Will Beyoncé's hair be straight or curly/crimped at the beginning of the Halftime Show?
Straight: No
Curly/crimped: Yes
Will Beyoncé be joined onstage by Jay-Z during the Halftime Show at any point?
Yes: Yes
No: No
Oh shit, I almost forgot…
Who will win the game:
Baltimore: No
San Francisco: Yes
And my final score prediction:
San Francisco 21 – Baltimore 17
No matter who you're cheering for, where you're watching from or who wins the game ( I really hope it's San Francisco), I hope that you all enjoy the Super Bowl, live from New Orleans this Sunday, February 3rd.
ps. If anyone wants to make any bets just let me know in the comments or hit me on Twitter or Facebook.
Be Awesome!