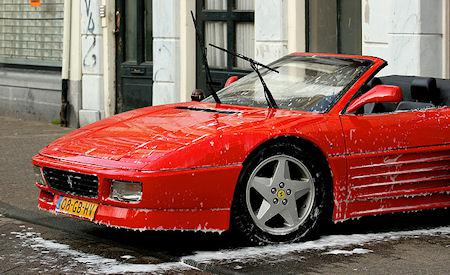 image credit
For most people washing your car involves a bucket of soapy water, a sponge and chamois leather. But for some drivers with top of the range sports cars that simple method just doesn't cut it. Now though, those owners can treat their Ferrari, Lamborghinis and Aston Martins to ultimate all-star treatment - a £10,000 ($16,284) 'car spa' which is the world's most expensive car wash.
The Dubai based car wash, named Monza Ultimate Detailing and Protection, is particularly popular with car loving British expats living in the Gulf Kingdom. The picture above is not related to the
Dubai car wash
. It's just some Ferrari being washed on the streets of Amsterdam.
The Presurfer