The WayHome Arts and Music Festival featured seventy two artists, tons of food trucks and some amazing headlining acts including Neil Young + The Promise of the Real, Kendrick Lamar and Sam Smith. It was a ground breaking, memorable weekend and I'm not sure how far I walked but it was worth every step. Back and forth between the WayHome, WayBright, WayBold and WayAway stages to cover many of the amazing acts, my only regret was that I couldn't see them all. Here are a list of the best things I saw at WayHome 2015.
Best Alternative Performance: St. Vincent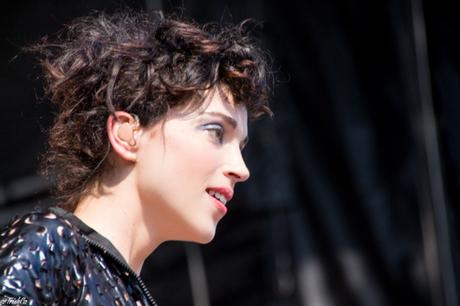 St. Vincent, the mysterious, multi-talented, 2015 Grammy winner for "Best Alternative Music", won me over. Her hypnotic style, energy and that smile, all winners for me. Opening with Birth in Reverse, she put herself into character with the blinking and movements recreating the video for us. She played 16 songs in all including a Beatles cover Dig a Pony, finishing her set with Krokodil.
Surpassed My Wildest Dreams Performance: Vance Joy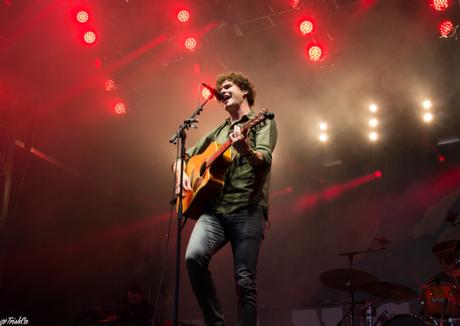 I've been listening to Vance Joy since September of 2014 and he was in my top five list of bands to see at WayHome. What can I say, he gave me everything I was hoping for and more. He played everything I wanted to hear, threw in a brand new song, Fire in the Flood, and smiled his way into our hearts. Nicely played Vance Joy. Nicely played.
Best Metal Performance: Thousand Foot Krutch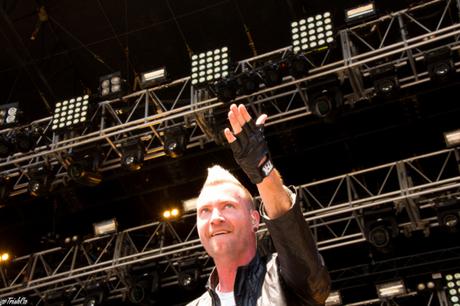 My first stop at the big WayHome stage was rewarded with a performance by TFK that was loud and spectacular. They started with a cover of Iron Maiden's Powerslave and finished with a Rage Against the Machine cover. Originals included Light Up the Sky, Untravelled Road and Born This Way. Lead singer Trevor McNevan sported a Born This Way t-shirt and I for one, believe him.
Best Electro-Organic Dream Pop Show: For Esmé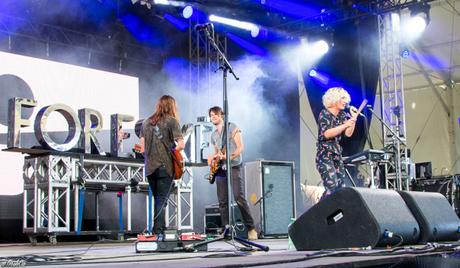 Thanks to
Nathan Crook
for the heads up that For Esmé's set time had been changed, we were happy to not miss their set and we love a little hometown Toronto music. They put on a fun, high energy show with great crowd interaction.
Best Indie Show: Hozier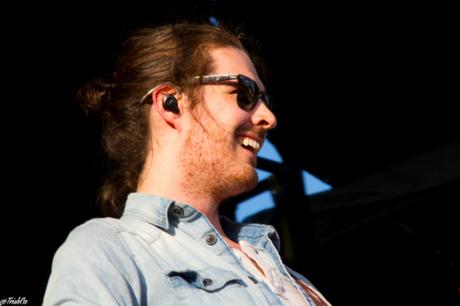 Hozier, I wouldn't be exaggerating if I said this was my favourite act on Friday. He opened with Angel of Small Death & the Codeine Scene, threw in an Ariana Grande cover of Problem, for funsies, and finished with Take Me To Church. Great energy, fantastic guitar playing and the Irish singer/songwriter sure knows how to work a crowd.
Youngest Crowd: Walk The Moon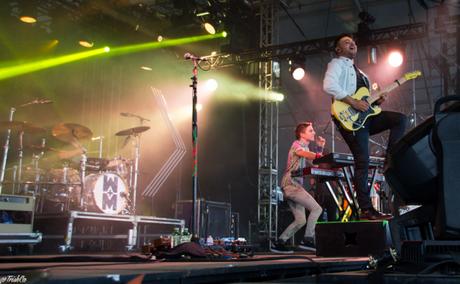 With by far, the youngest overall crowd, Walk The Moon and their nearly impossible to fathom energy level, and non-stop motion had us from the first note. But they didn't take this for granted and kept the level up to 10 for the entire set and then to finish us off, they turned it up to 11 for Shut Up And Dance. Shirts off, jumping up and down, beach balls, cheering, could you really ask for more?
Best Rap Show: Run The Jewels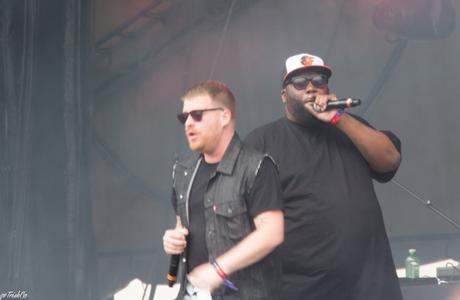 It was hot and people were chilling. These guys showed up and stirred things up in a "get up off your ass" kinda way. I 100% regret not making into the pit for these guys. El-P and Killer Mike were all about attitude and emotion. They opened with Queen's, 
We Are the Champions
and we were all in.
Best Emotional Response: Sam Smith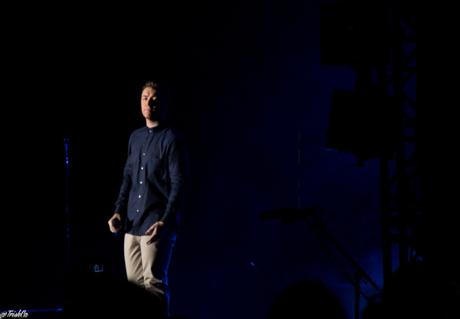 I didn't make it into the photo pit for Sam Smith but I did have a pretty great point and shoot. I loved this set. It was full of fun, happy moments. It also touched us with sad, make you cry moments. Sam's infectious smile and soulful sound had everyone on their feet dancing, clapping and singing along. He also had us unabashedly tearing up over the very personal lyrics, that we too felt. I stayed until the end and I wasn't alone. Closing the show with
Stay With Me
, Sam knows how to hold an audience until the very last note.
Best of the Festival: Kendrick Lamar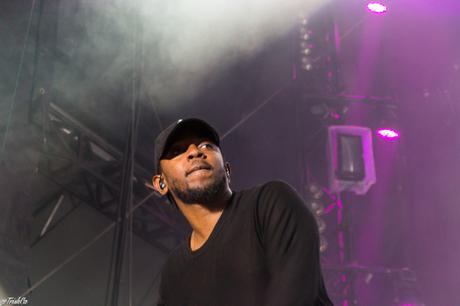 I've said it before and I'll say it again, Kendrick's performance changed me. I was unprepared for what was coming and I'm so grateful that I was there to see this show. The energy, the connection, the emotion, this show had it all.
Best WayHomies: I Can't Choose!

You were all fantastic! By far the friendliest festival crowd I've encountered. You helped make the festival a giant win for me.