The need and desire for a work-from-home job has never been higher with increasing digitalization. These work-from-home jobs can be some of the best paying jobs in today's freelancing obsessed market. Not only are at-home jobs a great work alternative, but they can also provide many unemployed, medically unfit and even working-mother great career options. Nearly 28% of the people today work from home. As the economies of the countries improve, companies will be out to hire more skilled individuals, or maybe even staff for telecommunication. In fact, with the rising demand, people actually work double shifts. They spend their days at work and work-from-home by night for a different firm, possibly in a field of their passion. All this has led to the rise in demand for work-from-home candidates. Work-from-home jobs also give rise to several internships primarily useful to gain knowledge and insight on one's capabilities and limits.
Long gone are the days when employment was thought of as a job with a strict 9-5 schedule. Freelancing has become more common than before with the help of technology.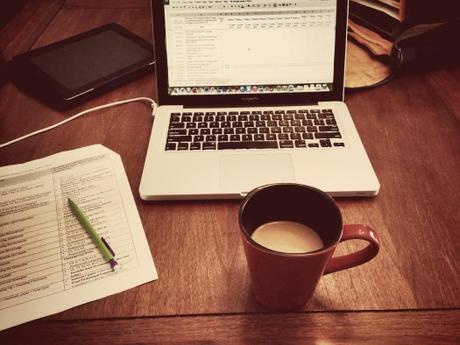 We provide you with Best Paying Jobs options we thought were best if you're interested in a work-from-home environment:-
1. Virtual Assistant
With the ever growing market, the need for companies to hire specialized individuals has never been higher. Companies tend to hire self-employed virtual assistants to cut down on employment process and costs. This job basically includes everything a PA would do – replying to emails, managing calendars, entering data, assisting with social media, blog management, and other stuff. This is the ideal job for a multi-tasker. VA's generally provide employers with technical, administrative, professional or creative assistance for the job. While you don't need a specific skill set or any special training, you do need to have good organizational skills, time management skills and excellent communication skills. All these factors help in proving your credibility in this field. VA's can make anywhere from $12-$60 (₹800-₹4000) an hour, depending on your work experience and how effective you are.
2. Software Engineer
The demand for software engineers has been ever increasing and this is one of the best paying jobs. Virtually, all businesses want to have a website and an app for their separate operations. If you have sufficient skills with respect to coding and computers, you're in. That's legit the only qualification you need, not even a college degree. Around 3,00,000 full-time employees get the opportunity of having days with work-from-home allowances. That's all it takes for a programmer to start working from home without any restrictions, which indirectly boosts the productivity of the individual. Not only does it allow programmers to attend to customers from all over the world, they get to work in a stress-free environment, be it at home or on vacation. The average pay a programmer gets is anywhere between $10,000-$90,000.
3. Website Tester
The companies also hire several web testers to check out their companies site for any sort of malware or bug which might ruin the experience for their customer base. These hired people are usually detail-oriented web-surfers and are perfect for this purpose. The main reason this workflow is so famous is that it literally takes no longer than 15-20 minutes to check out a website and you get paid $10-$15 for every website you check out. This needs no educational qualifications other than the basic internet surfing knowledge. A perfect job for people who vile away their time surfing the web.
4. Youtuber/Vlogger
Lately, the free video streaming platform 'Youtube' has been getting a lot of heat when it comes to content producers. Not only does it not need any qualifications, it's really easy to start with minimum capital investment. You can choose the field of your choice – technology, sports, drama, humor, lifestyle, gaming, music, etc. This is a very widely available platform with a HUGE customer base and is steadily increasing to be a better option than probably the other options mentioned here. You get $1-$2 for every 1,000 views you get on your AV content and you might even earn more if your video is long enough to be monetized (features ads after specific intervals in your videos).
5. Graphic Designer/Product Designer
This one is especially curated for the creative geniuses out there. Not only are the customers getting more aware, their demand for better looking, better-designed products has drastically increased. This is where designers come into play. The demand for Graphic/Product designers has been on an all-time high. Once hired, you are basically responsible for creating thoughtful, unique, innovative and creative solutions to their specific product based needs using sketches, software, 3D scales, and much more. They are very handsomely paid averaging around $25000-$40000 and sometimes even more making it one of the best paying jobs. But as the job expects, the workflow is humongous.
6. Video Editor/Animator
This one is quite a pleasing job to have, at least for those who are really into animations and media. The only thing you need is an extensive capital investment. Animation software come-in pretty expensively and are complex so you really do need expertise in this area. Not only this, but you also need capable hardware to create swift strokes of animation to please your employer. Your first project completed will, for sure, cover the initial investment costs. You might find this job challenging because well, it really is and might be stuck in between because of creative differences when you're working with other animators, but despite all that, this is a field people wish the chose. The average pay hovers around $69,000.
7. Digital Marketing Analyst
The demand for analysts has been on an all-time high ever since companies started checking their progress towards the organizational goal. The only investment? You need a bachelors degree (includes proficiency in Google AdWords, SEM, and SEO) and around 3 years of work experience. The job description basically involves making data-informed decisions, held project management create better timelines, perform SEO and SEM audits, etc. Average pay ranges around $60,000-$80,000.
8. Financial Manager
A highly payable job available for the work-from-home enthusiasts usually revolves around providing financial support to the companies or individuals, helping them to make suitable business choices. Job description usually involves working individually or permanently for a firm. However, it does need some formal training and a college educational degree in the substantial field to actually have chances of being hired and prove your credibility. You can earn from anywhere in between $80,000-$100,000 which makes it one of the best paying jobs.
9. Writers and Authors
This is one job where you really don't need any sort of experience, just your wit and imagination. This is probably the toughest creative jobs you could think of getting. Writing is mainly just giving out your views on certain subjects or just giving your imagination a platform to present itself. You can either write for your own self (books, novels, articles) or you can write for others (biography, blogs, newsletters). You can easily find work-from-home writing jobs through some of the best freelancing sites. The usual pay is around $55,000.
10. Transcriber
This is an emerging profession. It deals with converting speech into a textual document. This needs zero educational qualification but does require decent typing skills and you might just be able to earn $25 per hour which makes it one of the emerging best paying jobs.