The idea that prostitution should be stopped by non-sex workers…devalues and dehumanizes people who are struggling to make ends meet. – Svati Shah
Check Your Premises
Oh, the mental gymnastics:
…Law enforcement and [feminist] groups [pretend that] tough…penalties are an appropriate response to pimps who prey on vulnerable young women…But at times, the law enforcement efforts that are meant to target the pimps also sweep up the women who assist them in their crimes, women who often are also victims themselves…
Blah blah "sold for sex", blah blah "sex-trafficking network", blah blah "control over her", blah blah "enslaved to their pimps".  You get the idea.
Repeat Offenders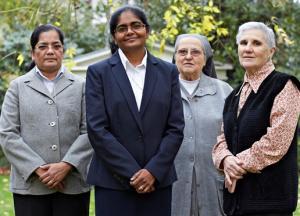 There's something deeply disturbing about Catholic nuns aiding and abetting the police state; its even more disturbing when the collaborators name their operation after a Biblical whore famous for hiding fugitives from the police:
Sister Ancy Mathew …founded a charity called Rahab…and accompanied officers…raiding flats where trafficked women might be held…Women who have been trafficked into Britain to become sex workers have invariably been lied to, and have often been encouraged by the criminals who control them to fear police.  As a result, few trust the police enough to be able to open up…about what they know after they have been freed…
Enabling Oppression
Even the more perceptive survivors of forced prostitution recognize that criminalization enables it:
…I would never have had to go through that terrible situation if prostitution was legalized…If it was legal, I would have signed a contract, I would have known what I was getting myself into, and I could have held the recruiters accountable for their actions…
The Scarlet Letter (TW3 #19)
A woman that had been arrested in 2012 for allegedly working illegally as a prostitute and accused of intentionally causing clients serious bodily harm, has died from a drug overdose…she also left behind a suicide note.  Katerina…was among 12 HIV-positive women…whose names and photographs were published on the Greek police's website in 2012…Positive Voice, a group that helps people with HIV, had denounced the incident as an unacceptable breach of  'medical confidentiality…Katerina…served a one year prison sentence and was released after a court…[found] no evidence [she] engaged in illegal prostitution…
The Widening Gyre 
Evidence?  This is Sweden, we don't believe in evidence:
Sweden's Security Service has expressed concerns about a rapid rise in the number of Swedes heading to Iraq and Syria to fight for Isis, as Sweden's official coordinator against violent extremism suggests some girls are being forced to make the journey…she said that while many young people choose to join…others – especially girls – are…"trafficked" to the middle east and southern Asia…
Sexual Predators
Yakopovich believes cops should relax, have fun, rape a few whores and laugh at their tears:
Police say they are cracking down on prostitution…Lt. Vince Yakopovich said…"We always try to take the time and say, 'Hey, drop what you are doing and let's go'"…Local motels are cooperating for the most part…
Coming and Going (TW3 #311)
In the long run, tight budgets work in our favor:
Dallas County's prostitution diversion [scheme]…was meant to serve as a model for the state's largest counties.  But some officials, including those in Collin and Denton County, have passed on the state's mandate…that counties with more than 200,000 people start [similar schemes]…Officials…say…prostitutes…in their jurisdictions …aren't at the street level…and [harassing them] requires more [expensive]…investigations…
The Leading Players in the Field, Not (TW3 #316)
…Gloria Steinem went to India earlier this year…with Ruchira Gupta…of Apne Aap…Feminists in India…disagree with Steinem's take on prostitution…Steinem…repeatedly calls Apne Aap a "grass roots" organization, which would imply that it has little or no international profile, and primarily works with local people…[but] Apne Aap…receives funding from outside India regularly, and…is part of the international trafficking industrial complex, that combination of non-governmental organizations, governments, and money that has enabled the strange rise of the idea that "trafficking", whatever it may be (chattel slavery, forced prostitution, any prostitution, forced labor, illegal migration, and/or debt bondage) is a universal problem requiring huge resources to resolve…
Original Sin (TW3 #322)
Pope Francis and other leaders of the world's main religions…signed a joint declaration to work together to eradicate modern slavery…by …2020…they declared that "Modern slavery, in terms of human trafficking, forced labor and prostitution…is a crime against humanity"…
A Tale That Grew in the Telling (TW3 #329)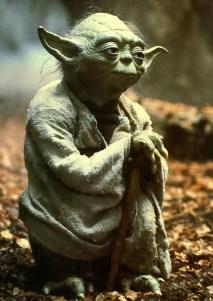 If something's in a movie, it must be true!
When Tim Matsui began working on his project about the sex trafficking of teenagers around Seattle in 2012, he followed a group of police officers…The Long Night, a film…directed by…Matsui and funded by the [rescue industry] is a gut-wrenching [fantasy] of the effects of sex trafficking on seven people, including victims, survivors and law enforcement officers…
Policing for Profit 
Wally Kowalski, an engineer living in a farmhouse in rural southwest Michigan, came home one day…to find his property swarming with cops…Kowalski has a license to grow and distribute medical pot to several low-income people who depend on the drug…state police…seized his power generator—even though it had nothing to do with his marijuana plants—and some expensive equipment.  They also destroyed the plants.  Kowalski [said]…they grabbed anything likely to be sold at a police auction…"When they found my bank accounts here in my office, they let out a yell.  They said, 'Here's the bank accounts, we got him.'  It's like the happiest thing for them, to find my bank accounts."  The police froze his accounts, rendering him unable to make payments on his student loans or other bills…The authorities haven't charged Kowalski with a crime…
Scapegoats (TW3 #334)
Once again, vanillas reveal themselves as the true perverts:
A report in the journal Archives of Sexual Behaviour describes an unusual field trip made by Canadian researcher Debra W. Soh – to a furry convention…she had expected to find herself in a dimly-lit orgy "filled with couples – or groups – of costumed folks engaging in kinky sex" but she saw nothing of the kind.  In fact, she saw nothing sexual at the whole convention except some erotic…fan art that was on sale.  Instead, the furries were chatting, playing board games, smoking, and so on…
Absolute Corruption (TW3 #349)
Former day care owners who spent 21 years in prison…[for Satanic panic] convictions…are struggling to convince prosecutors that they should be fully exonerated.  Dan and Fran Keller…were freed on bond last year when the only physical evidence against them was found to be a mistake…But…prosecutors remain unwilling to proclaim them innocent [despite the fact that everyone knows their conviction was the product of a witch hunt]…[their] claim…will be decided by…conservative judges [who protect the status quo and]…will be guided by the recommendations of [the] judge…who [convicted them in] 1992…and…has already twice ruled that they had failed to prove their innocence.
The Course of a Disease (TW3 #410)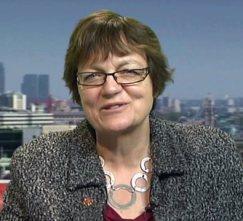 …a few weeks ago in Parliament…Labour MP Fiona MacTaggart added two clauses to the Modern Slavery Bill that would criminalise the clients of sex workers in England and Wales…MacTaggart and her supporters hoped to bring the Nordic Model here with almost no notice or debate…The English Collective of Prostitutes…lobbied their MPs on the phone or in person, and parliamentarians were blasted with anti-criminalisation briefings from left-wing Labour MP John McDonnell…Supporters Women Against Rape pointed out that: "To target men who have not been accused of violence just because they purchase sexual services, diverts police time and resources away from reported rapes"…MacTaggart has claimed that the majority of sex workers were coerced in some fashion – a view based on discredited statistics, and one for which she has been taken to task before…
Shift in the Wind (TW3 #430)
Rare honesty in a mainstream American newspaper:
Let's be honest.  Paying for sex has been around a long time, and it's not going away anytime soon.  Recent court cases have established sexual rights and privacy in protecting what consenting adults do behind closed doors, but those rights end for people who wish to exchange sex for money…some people do not believe sex workers should have the same legal rights as other workers.  A study recently published in The Lancet found that even partial criminalization…such as the Swedish model…places sex workers at equal risk for human-rights violations and exploitation.  Trying to stop demand will not stop prostitution…Nearly every industrialized nation has made prostitution partially legal or outright legal. It's time America does the same thing…
Uncommon Sense (TW3 #433)
Any amount of criminalization of sex work allows cops to play their evil games:
Five people were arrested…after police raided brothels in Germany…Austria, Bosnia and Romania.  More than 900 [cops]…took part in the raids…Police also seized cash, computers, hard drives, business records and one pistol.  Stuttgart prosecutors [demonized the sex workers' relationships and told lurid "trafficking" tales]…
The Public Eye (TW3 #439)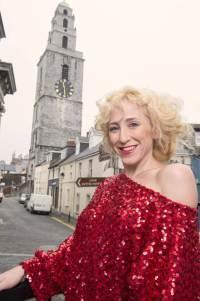 She's a victim!  So let's help her by making her homeless, too!  "Connected's Kate McGrew has revealed that she's found it hard to find somewhere to live since revealing she is a sex worker on the reality show…"
Monkey Business (TW3 #442)
Let's hope this legal rationale of why chimps aren't "persons" is extended to fetuses as well:
…petitioner requests that this Court enlarge the common-law definition of "person" in order to afford legal rights to an animal.  We decline to do so, and conclude that a chimpanzee is not a "person" entitled to the rights and protections afforded by the writ of habeas corpus…chimpanzees cannot bear any legal duties, submit to societal responsibilities or be held legally accountable for their actions.  In our view, it is this incapability…that renders it inappropriate to confer upon chimpanzees the legal rights…that have been afforded to human beings…
Held Together With Lies (TW3 #447)
…thousands of…sex slaves in Russia are…waiting for a good samaritan [sic] to come along and save them…since the government and society in general prefer to look the other way, anti-trafficking activists [pretend]…Russia…is now at once a destination, origin and transit country for sex slaves…and…ranked as the country with the sixth-biggest slave population in the world…in a fresh annual report by the…Walk Free Foundation…
Divided We Fall (TW3 #447)
Twenty-five Toronto city councillors have signed a letter asking Premier Kathleen Wynne to take…Bill C-36…to the Ontario Court of Appeal to determine if it is constitutional.  The new legislation, which received royal assent last month, will become law on Saturday…"we work to promote measures that increase public safety…In particular, we are united in our efforts to end violence against women…Bill C-36 has introduced…unsafe conditions into Canadian society, bringing foreseeable detriment and real danger to some of the most vulnerable women we represent"…The letter will be presented at City Hall on Friday (Dec. 5), which is the National Day for Remembrance and Action on Violence Against Women and the 25th anniversary of the Montreal massacre…