HOLLYWOOD—In Hollywood it's not really shocking when you learn that a celebrity couple is splitting up after seven years. It it quite common: the 7-year-itch affects even non-celebrities. Sometimes if it's because of a cheating spouse it is quite devastating; it feels like you have been kicked in the gut and tossed into a gutter. You stay up all night wondering what happened, what did I do wrong, watching romantic movies, crying and your new boyfriends become Ben & Jerry's ice cream. You ask yourself the same question over and over" "Once a cheater, always a cheater?" When you're a celebrity, it just hurts so much more in the spotlight. The whole world knows your private business. However, there are celebrities who learn and grow from the painful emotional hurricane and the loss of closeness in a relationship in the aftermaths of cheating. It also helps when a celebrity has the support of an army of fans.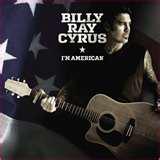 Billy Ray Cyrus: Courtesy of Disney Music

When Jennifer Lopez and Marc Anthony announced on July 15 that they will be divorcing after seven years of marriage, some people were surprised and began to speculate. "We have decided to end our marriage," they said in a statement. Was it cheating, jealousy or issues of controlling? Fans immediately began to say that Marc Anthony was jealous of his wife's success on "American Idol," and he seemed very controlling in the marriage. The couple have two children, 3-year-old twins Max and Emme. Lopez, 41, and Anthony,42, were married back in June 2004 in a secret ceremony at J.Lo's Beverly Hills home. They even renewed their vows last year. It will be the third divorce for J.Lo and the second divorce for Marc. We wish the couple the best during this difficult time.

Unlike J.Lo and Anthony, country superstar Billy Ray Cyrus seemed to patch things up with his wife Tish, the mother of Disney superstar Miley Cyrus. We bumped into Billy Ray Cyrus on July 15 at the "Jimmy Fallon Show," where we were invited to be on stage with Billy Ray Cyrus when he sang his new single from his latest album titled "I'm American." Billy Ray Cyrus is a down-to-earth patriotic country boy, who dedicated his new album to the troops, some of whom happened to be in the audience when he performed. Before he even performed, he took the time to get up and go to the audience to shake hands with the military and take a group picture. He looks even more handsome in person, sporting a new hair cut which is shorter with a duck tail in the back. He loves our troops so much that he is host to the new TLC show titled "Surprise Homecoming." TLC's new reality show touches on the emotional tears and cheers when a soldier is reunited with his family, friends and loved ones. While many people don't like watching reality shows, if you support our troops this show is definitely worth watching. 


The "Achy Breaky Heart" crooner explained how he came up with his title back then: he simply walked into a bar and saw so many people hurting from their relationships that he knew right then he had to change the title to "Achy Breaky Heart."

Rose's Scoop: MTV's "Jersey Shore," is back for the fourth season, premiering Aug.4.