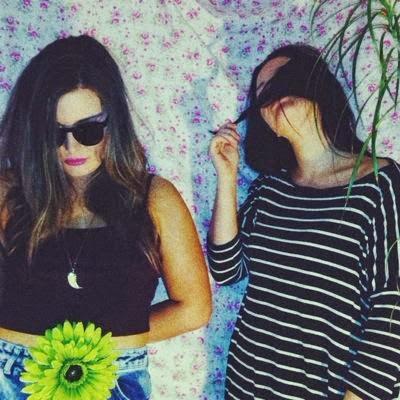 Christ this is good!  Like really really  good. 
Drenched in grunge and slacker-rock vibes Growler  is the latest track from Paisley twins Chloe and Hannah, better known as The Van T's.  Doing exactly what it says on the tin, the kicks off with a deep growling bass line, before reverb heavy guitars chime in.  Youthful fun flows at the heart of the track, as the vocals alude to -  "I liked you more on a drunken night". 
Describing themselves as "all you ever wanted from a '90's dream" it's clear there's heavy influence drawn from that early '90's alt-rock period, but this is far from a throwback sound, with comparisons to The Dum Dum Girls, Wolf Alice and closer to home Honeyblood.