India, 1957
Pyaasa - प्यासा "
Thirsty"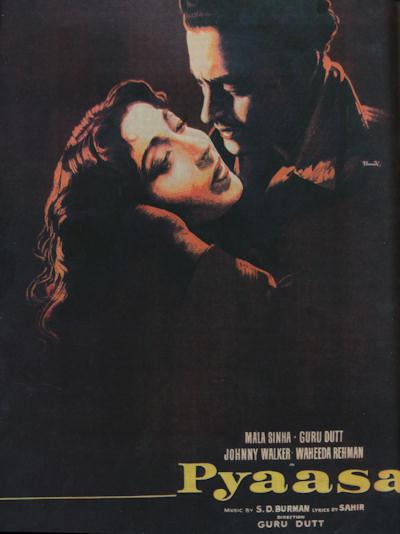 Directed by Guru DuttWritten by Abrar Alvi★ Guru Dutt, Waheeda Rehman, Mala Sinha





Sight & Sound, Time Magazine, Indiatimes and the critics and audience of yesterday and today - Pyaasa enchants everyone. It has been one of my top must-see-films, ranking as high as The Godfather, Fight Club and Kill Bill did in their respective times. So I put myself together and figured that my goal of seeing more (especially Indian) classics fit the fact that youtube has become a great source to watch these for free. (Link for this movie).
What can I say; of course Pyaasa is as fantastic as everyone says. It's the tragic story of the poet Vijay who is first neglected by his family, love and the publishers, and finds his only friends in the prostitute Gulab who adores his poems, and a poor massager. But the tragedy doesn't end here, for of course Vijay and his first love who is now married, meet again, and Vijay detects that there is more cruelty in the world than he would have ever imagined.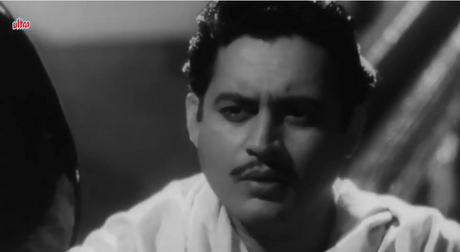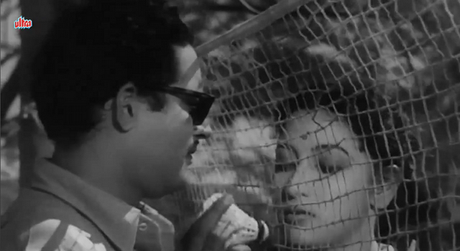 It's easy to say that Pyaasa is basically carried by the quintessential star of the 50s and 60s, Guru Dutt (this was my first of his surprisingly few films), as he delivers an unchallengeably outstanding performance as an actor and as a director. His character Vijay actually was the movie - poetic, beautiful and morally pure. It was him who brought me close to tears in every single scene of this film. And I must thank Guru Dutt, I thank him with all my heart, for the wonderful ending of the film (this wasn't a spoiler I hope).
But there is more to Pyaasa than the work of one person. The name that must be named right after Guru Dutt's is... not yet Waheeda Rehman, I'll get to her in one second - no, it's S. D. Burman. The Rahman of the 20th century it seems. As far as I know, this was the first time I heard some of his songs, and my inner music lover almost fainted at times. Out of joy, that is. In fact I'm listening to the songs right now, as I like to when I write a review, and I think she's about to faint again. And the lyrics by Sahir Ludhianvi, which I only understand part of (old Hindi is really hard for me)... so beautiful... there are no words. No words. Listen yourself.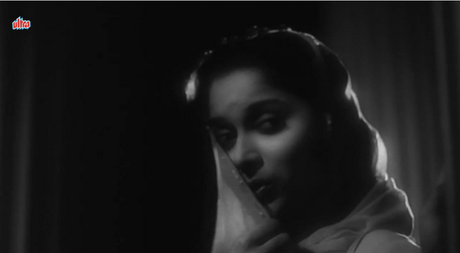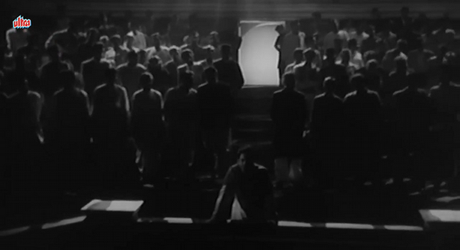 The other name I have to mention is Waheeda Rehman, who is still alive and had her big breakthrough with Pyaasa. Her role is that of the "hooker with a heart of gold" (there's even a wikipedia article on this expression), though prostitute is a better word for the era we're talking about. I knew her from Kabhi Kabhie, in which I wasn't overwhelmed by her as expected, and of course I've seen her playing the Dadi (grandmother) in several newer films. To make it short: I was more convinced this time. Her Gulabo is sweet and lovable, and not promiscuous in any way (for the 21st century). There wasn't really anything new about her acting style, it's quite typical for the time from what I know, but I liked how she added that special "glow" to the character. She was just sympathetic and spirited, a good opposite of Vijay.
One thing I don't agree with about Pyaasa, which was named one of the 10 most romantic films of all time by the Time Magazine - it's not romantic. There are romantic elements to it, certainly, but the main story and message is anything but romantic, in my opinion. Or is there? It's a tough question. Anyone who has seen the movie and is up for a discussion?
At any rate, you know I'm no the biggest romantic in the world (ahem) and I really, really don't have anything against a tragic movie that shows us how bad and cruel the world is. Or I mean, can be. Because the beautiful and poetic... perhaps romantic... side of life is also shown in the movie. It might not be as easy to find as the dark side, but it's there, and it's everywhere. Isn't that romantic!
FINAL FRAME