I can't believe the weather we've been having. It's so un-Australian.
We're coming into winter so cooler temperatures are normal, but the wet certainly isn't par for the course.  
The last time I remember a period like this was way back in the mid-eighties.
But...today was sunny so I went for a walk. Blue sky. Crystal clear air. Sunshine.
I walked around the next bay to the one I live on...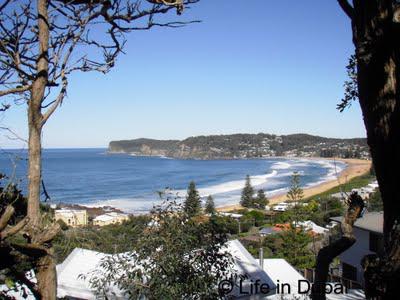 That's how it should look, not wet and gray.
The forecast for tomorrow is sunshine all day. But then the clouds and showers are forecast for the rest of the week.
Bummer.