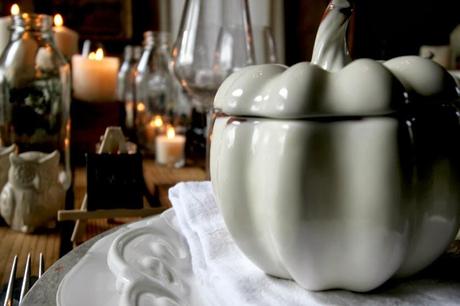 My farm style inspired Thanksgiving table

is finished!


I am ever so happy  about how it came out!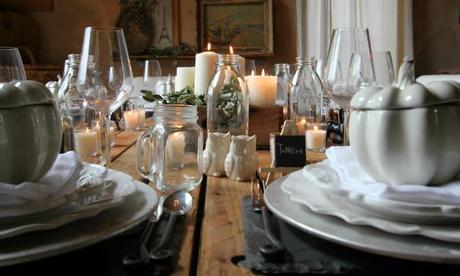 I used all of the elements I mentioned in this 


post.


Beginning with our farm table made by my talented husband.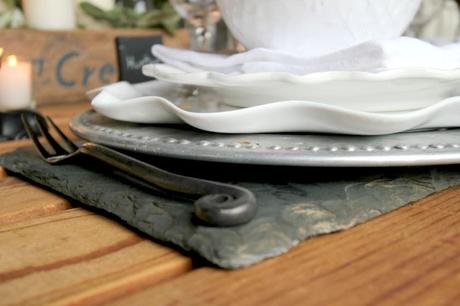 I started my tablescape with the 

slate tiles

used as placemats.


Their size actually worked out perfectlyeven with the chargers.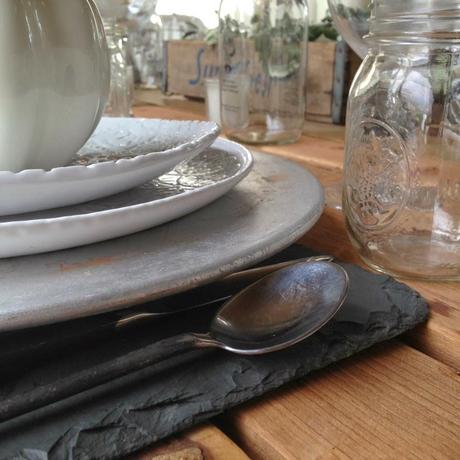 My

 white dish collection

layered on beautifullywith  each place setting a little different.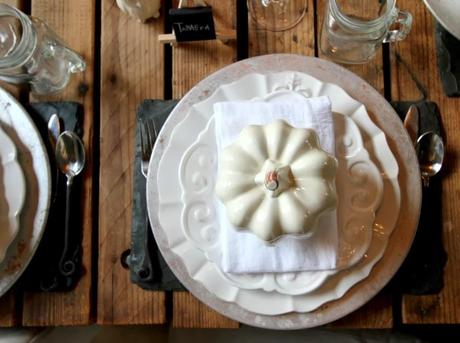 to accentuate the farm style inspirationI used

 flour sack towels

for napkins.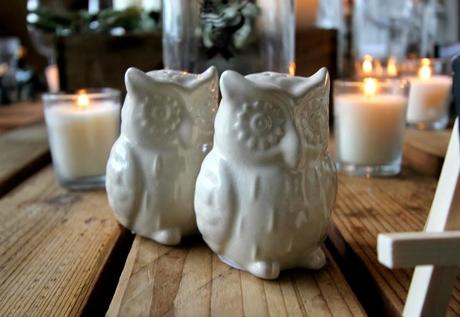 I brought a dose of whimsy to the tablewith the use of a collection of

woodland creature salt and peppers shakers.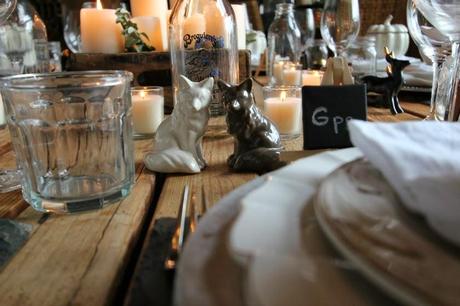 Another farm table inspiration


milk bottles for table water


paired perfectly 

with canning and jam jars for water glasses.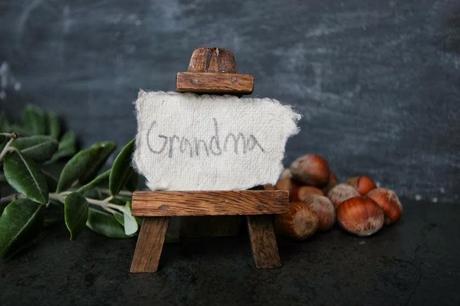 I mentioned in my


style item post


that I was using tiny

 easels for place card holders.


These are from Pottery Barn years agonow as we are lucky enough to have an expanding table
I needed to add to my collection.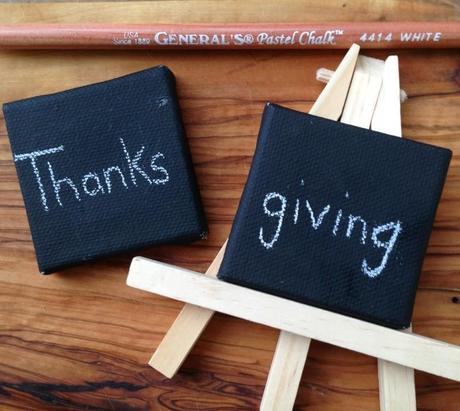 I was excited to find at the art store
these

 tiny easels

and even more excitingthese

 tiny chalkboard canvases


All I had to do was use a pastel chalk pencil to write in this years names!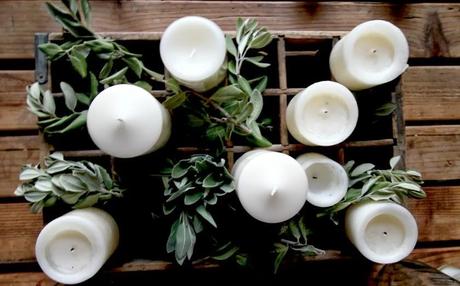 In the winter and fallI love using 

candles

when I entertain
Not just on the table but all over the roomto create a warm and dramatic ambiance.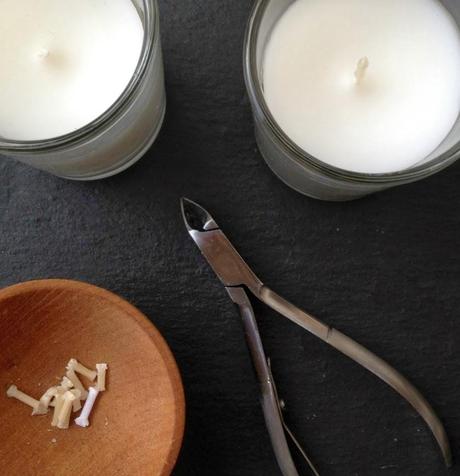 This year I have already

trimmed my wicks down to a 1/4 inch

to ensure there is no over burn from wicks that are too long.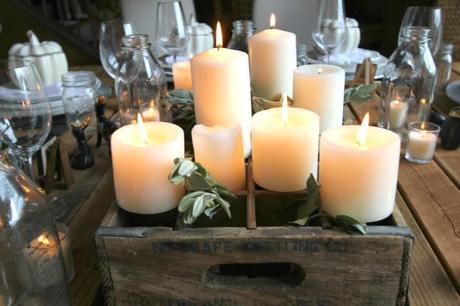 In another nod to my farm table scheme
I chose 

a vintage bottle crate

to create a simple centerpiece

of 

candles and branches.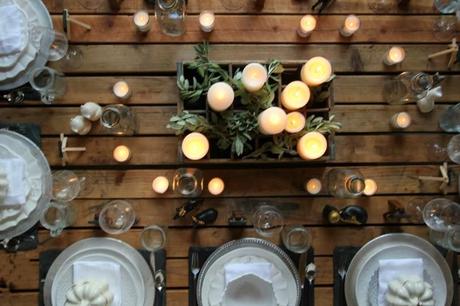 Candles

spread throughout the table create the 

perfect Thanksgiving glow.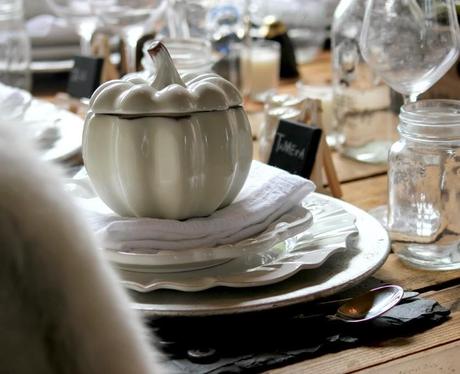 Now with 

my table complete


my next fun project 


Styling my Thanksgiving Day outfit.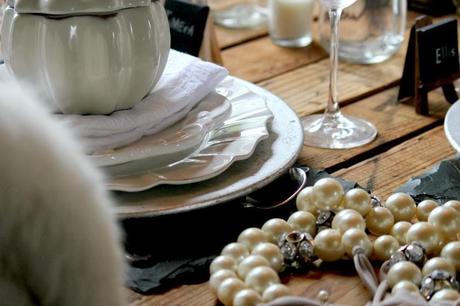 As always dear friends


I wish you love and joy

as you style your life