"In this era of pop-driven acoustic music, notloB is keeping the folk tradition alive." ~ Jack Hardy
notloB Folk Concerts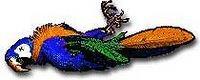 presents.....
Thanks to all artists who performed over the course of the 2010-2011 season...
Friday, June 04, 2010USLong Time Courting
Friday, August 13, 2010USFolk Arts Quartet
Wednesday, September 08, 2010LGHJenee Halstead & Robby Hecht 
Friday, September 17, 2010LGHTashina Clarridge & Jefferson Hamer
Saturday, September 18, 2010USTornado Rider
Friday, October 01, 2010USAndrew McKnight
Wednesday, October 27, 2010LGHDavid Rovics 
Friday, November 05, 2010USGuy Mendilow Band
Saturday, November 06, 2010LGHTony Bird 
Saturday, December 04, 2010LGHJulie Metcalf and Mariel Vandersteel
Saturday, February 05, 2011LGHStash Wyslouch & Andy Reiner
Friday, March 04, 2011USChasing Blue & Joe's Truck Stop
Saturday, March 19, 2011LGHJohn Roberts & Debra Cowan
Friday, April 08, 2011USThe Bee Eaters
Saturday, May 07, 2011USTornado Rider
Friday, May 13, 2011LGHBread and Bones
And all who came in support, THANK YOU!
Enjoy the Summer, see you in the Fall!