Thank you all for helping us with the naming process! We do love all the "fretwork" suggestions, and are now pondering Fret Works or Fret Shop. Its so hard naming a product! We want it to be simple, but easily explainable. So fret works and o'verlay seem to fit that bill, it is what it is.  Hmmm ...
We are in complete overwhelm mode over here now that we realized all that needs to be done in a week!  (We knew, but it really sank in once we announce yesterday.)  If I am a bit sparse here on the blog over this week, just know I am probably stroking out or something.  I will be back in full swing once we launch.
  In the mean time I have some after pics of my garage door. Exciting I know. But, really it is. my house was such a dark blah when we bought it and had a massive door with two toned (chocolate and yellow- lovely) massive garage door. We replaced it last fall and I'm finally taking pics...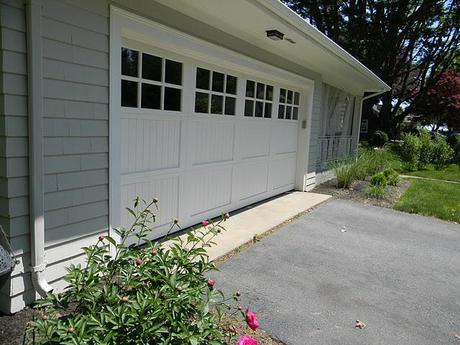 Before...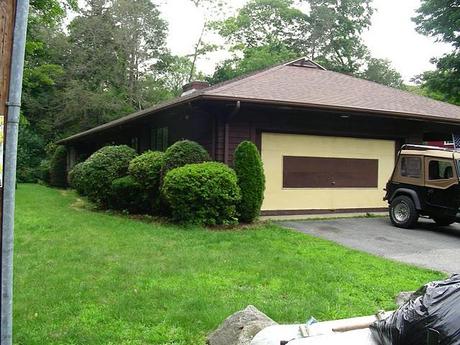 After...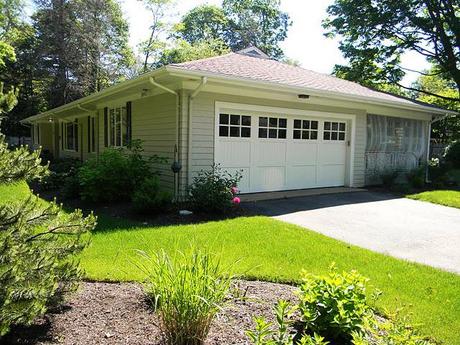 We have also been  busy landscaping. Ripping out the old & overgrown and replacing with prettier things. 
We ripped down the fence in the back yard and tore off half the deck to make room for planter beds. Before...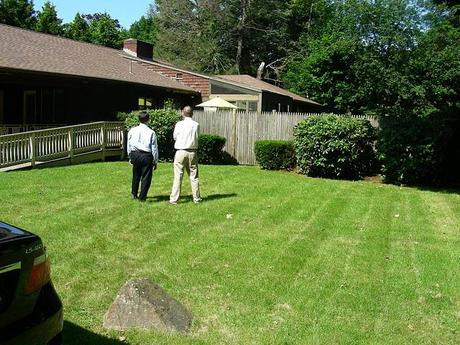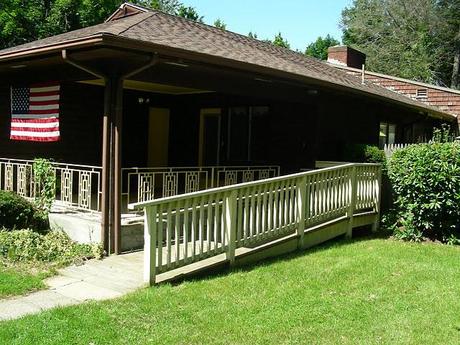 During  rip up/out & paint phase...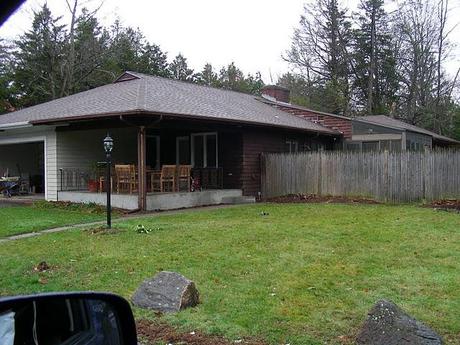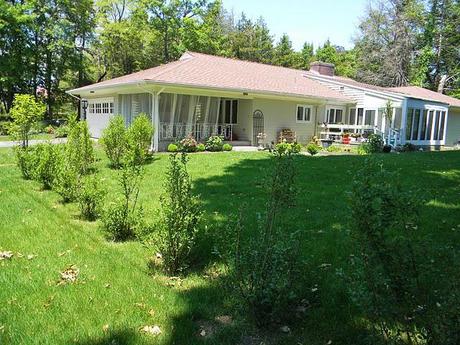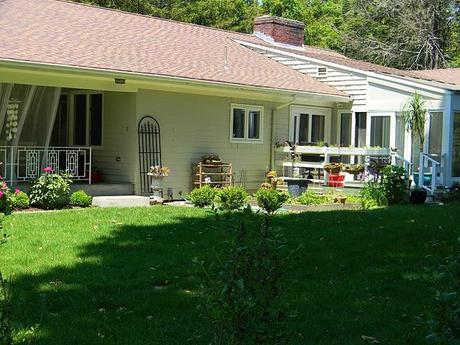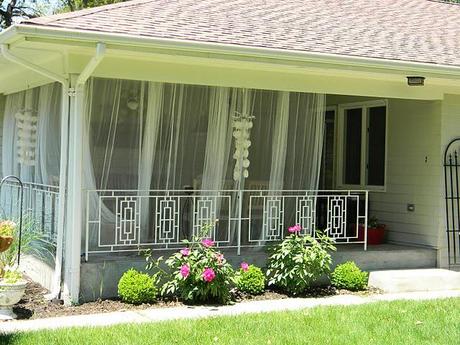 And here are my little veggie beds.  They make me happy and help me find my zen. I have a black thumb too, so I am always happy when something blooms or grows into a tomato or strawberry or anything edible...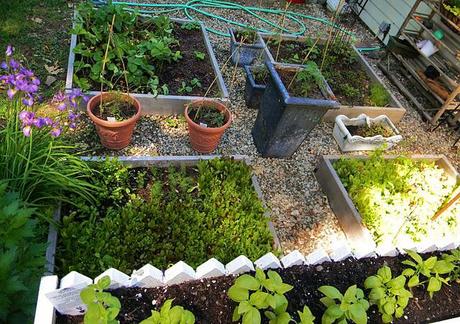 I added window boxes to the top of my deck railing and did up a little herb garden. I feel so domestic. Ridiculously happy I tell you. Now I must just remember to water!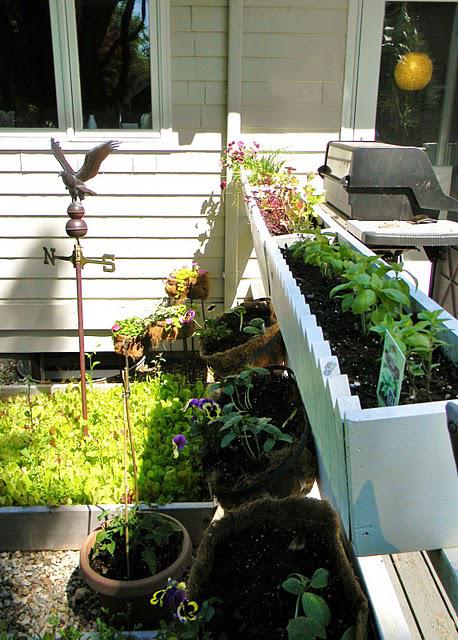 Have a good week folks and keep offering up suggestions for sizes and names. We are loving all your comments! I'll be checking in with you soon.