In the morning post I suggested shorting those 376,000 NYMEX contracts again after inventories on the cross below $100.50 with the goal of making another $1.2Bn but, unfortunately, oil only fell to $98.50 on that cross and we had to bail out in Member Chat at 11:30 when I said to Members: "Same as yesterday except we started at $101.50 so $98.50 is good for an exit on oil and that's $1.70 on the USO June $40 puts and that's a nice gain too so all done in the $25KP and the futures for now!"  Sadly, for non-Members who came in at $100.50, that meant the 376,000 contracts only made $752M for the day – although we did get a chance to reload at $101 in the evening and oil fell back to $98.50 again so there's another $940M to be made in after hours trading for the night owls.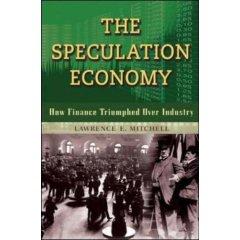 You "
only
" need about $3Bn in margin to trade all those contracts so I'm waiting for the White House to call and hand me the keys to the SPR and give me a little seed money and we'll have that deficit wiped out in no time – along with all those jokers at the IBanks, who are now facing some serious opposition as they attempt to manipulate the oil markets.  $101 remains our magic number – we are very happy to contract to sell barrels for $101 to anyone who wants to pretend they want to buy them for that price.  At some point, we'll establish a new range to trade in and we'll adjust our targets but, for now, making $2.50 on dips between $101 and $98.50 is $2,500 per contract so we'll take that when we can.  
We had an extensive conversation about scaling in and out of futures positions and setting stops in Member Chat, so I won't go over it here again but always keep in mind that futures trading is very dangerous and certainly not for everyone.  That's why, in our 9:56 Alert to Members, I suggested using the USO June $40 puts at $1.19 as an alternative to the futures.  With a put, you limit your losses to that $1.19 per contract, which is $119 per 100-contract option so you could stop out at, for example, $1 for a net $19 loss.  So, rather than pick up 1 contract on the futures which requires $8,000 in margin and makes or loses $10 per penny, we can buy 10 USO June $40 puts for $1,190 with no margin requirement and set a stop at $1 for a possible $190 loss.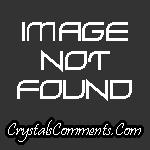 As it turns out, we hit the nail on the head and, in that same 11:30 comment to Members, we took that exit at $1.70 for a nice $510 gain on 10 contracts, which came out to be a 42.8% in 94 minutes.  As I noted, a single futures contact made $2,500 in the same period but oil can spike sometimes and you do risk taking that much of a loss – certainly not for everyone!  Keep in mind we were only risking $190 on those puts – that's a 19-cent move when playing the futures.  
We actually flipped bullish as we tested the bottoms of our ranges again and there were 6 bullish trade ideas (all put sales) in that same morning Trade Alert as we took advantage of the early dip and the sharp rise in the VIX to lock in some good sales in stocks that we want to own anyway – in case we break down and they are put to us.  If not, our consolation prize for not getting to buy our favorite stocks cheaply, is keeping the money from the short put sale which, using yesterday's set, works out to $3,420 in our Income Virtual Portfolio (all virtual portfolios are virtual for educational purposes only), where we aim to make about 10% a year in a conservative series of trades that are far lower touch than our far more aggressive $25,000 Virtual Portfolio, which is what the USO trade was for in the morning (42% in a day!).  
Our support and resistance lines (using our 5% Rule) have been holding up like champs so we'll just keep playing them until they break.  Notice how well-behaved the Nasdaq and the NYSE were yesterday, both consolidating right on their lines.  Which way they go today will be very telling but it's the Russell that will give us our first breakdown warning if they fail to hold 815 but, other than that – we'll be happy with our little bottom-fishing expedition from yesterday's Alert into the weekend: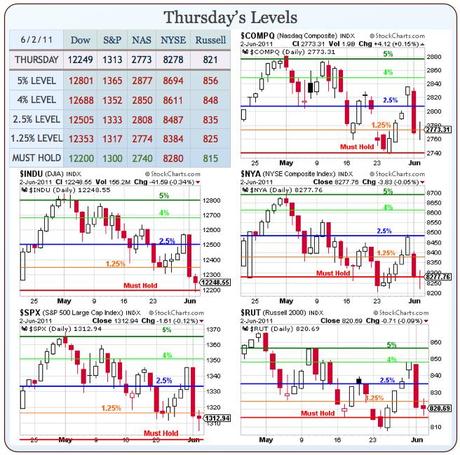 The morning markets were a bit strange in Asia with the Hang Seng down 1.31% but the Shanghai was up .084%. The Nikkei was down 0.666% so Lloyd must be communicating with his buddies and the BSE was down 0.53%. FTSE and CAC are flat but Germany seems happy, up 0.27% at 8:25.  Everyone is waiting on jobs data really (and expecting a big miss due to ADP's report), which brings us right up to the update… 
8:30 Update:  Oh no!  It's a catastrophic miss – up just 54,000 vs. 170,000 job additions expected by economorons, even AFTER they saw the ADP numbers.  That's going to give us a really great test of our Must Hold levels but, MAYBE, this news is so bad that it's GOOD as the Fed just HAS to give us QE3 (and 4 and 5) with no jobs and (according to Ben) no inflation.  So, we can expect the market to sell off but we should be buffered by an even weaker Dollar and that makes gold ($1,530) and silver ($35.50) the early upside favorites for the day and oil will be a BUY when it crawls back over the $99 mark on presumed Dollar weakness (below 74) so we'll be looking for something like USO June $39 CALLS for about .85 for an upside hold over the weekend – as to the futures – those we can play off the $98.50 line if we get there.  
We just took some longs in the futures in Member Chat as the Dow hit 12,100 and the Nasdaq hit 2,300 so we'll see how those go with tight stops but that, along with $98.50 oil, was a discount trifecta we couldn't turn down so – come on oil crooks – work your magic as we're with you this morning!  Our bullish expectation is based, in large part on the Yen rising to 80 Yen per dollar and that's a line that the BOJ does not want to cross as the Yuan is still pegged to the Dollar, as are many other currencies and Japan has enough problems without getting paid 2.4M Yen for a $30,000 car (at 80) instead of 2.55M Yen.  I.5M Yen here and 1.5M Yen there – before you know it, you're talking real money…
So that sets (we hope) a floor on our markets by setting a top on the Dollar (for today) and a weak Dollar makes everyone happy in investing land.  What's important today is where we finish and we'll be keeping a close eye on those Must Hold levels – layering in the disaster hedges if they fail but, fortunately for us – we took the first round of hedges at the end of April, as the indexes hit the top of our ranges so, for now, it's more fun to get an early jump on the bull – just in case the bottom of our ranges perform as well as our tops did.  
It's going to be a very exciting day – let's enjoy it!
Have a nice weekend,
- Phil
 Email This Post  

Twitter  

LinkedIn  

del.icio.us  
Google+