Ring! Ring! It's 7:00 A.M.!
Move yourself to go again
Cold water in the face
Brings you back to this awful place
Knuckle merchants and you bankers, too
Must get up an' learn those rules
Weather man and the crazy chief
One says sun and one says sleet – The Clash
It's happening again.
I'm becoming concerned that we've gotten too complacent with the rally and people just aren't worried enough by global macros.  Do you know the Hong Kong market fell 3% yesterday as "Bird Flu" strikes again?  This is how the last crash started – we were thinking a little flu story from Asia wasn't going to be enough to affect Global equities (although there are a good bunch of Biotechs who will benefit – I'm sure Pharmboy will have a list in Member Chat).  
We had a bounce yesterday that reminded me of the trained seal show we saw at Sea World, where they will do anything you want for a fish.  That's how the Banksters have trained the sheeple the past few months – as Cramer (the brain-washer in chief) has been saying – you HAVE to buy these dips.
Or do you?  We went short last week and this week we've been talking about either taking the money and running on our successful bullish positions or, in the very least, making sure they are very well protected for a possible big dip.  Yesterday we added some aggressive TZA longs (ultra-short on the Russell) in Member Chat as the index "recovered".  We're already down again in the Futures, back to yesterday's lows ahead of the NFP report at 8:30.  The Nikkei dropped back below the 13,000 line, where we've been shorting the /NKD futures and the mainland Shanghai Composite is closed but 6 people are dead already from Bird Flu and that means massive poultry destruction, rising food prices, etc. are inevitable in China – even if this outbreak is quickly contained.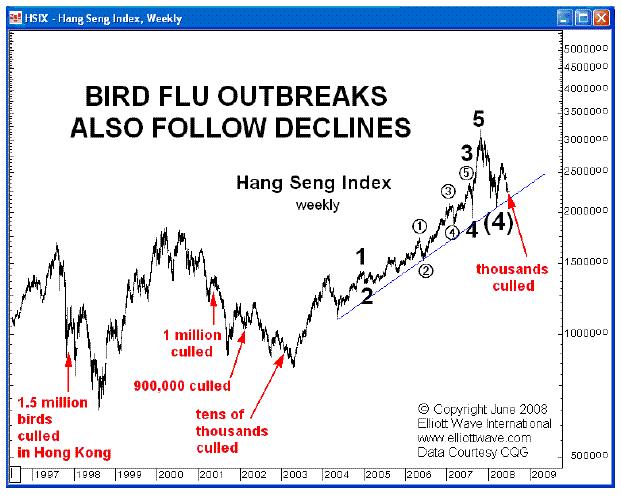 We're not all doom and gloom on this one data point, of course but the toppiness and the incidents in North Korea and the falling US jobs numbers and Industrial Production in Europe etc. can only be ignored for so long before it starts to really pile up and sending investors back…
This article will become free after 48 hours (see below for free content). To read the rest of this article now, along with Phil's live intra-day comments, live trading ideas, Phil's market calls, additional member comments, and other members-only features -
Subscribe to Phil's Stock World by clicking here
.