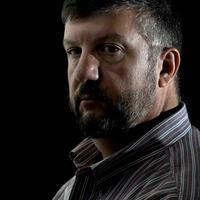 The brilliant professor
Campus Reform: Americans are "unable to handle" their constitutional right to keep and bear arms, according to one Texas professor.
In a recent column for the Dallas Morning News, John Traphagan—a professor of religious studies and anthropology at the University of Texas at Austin—lambasted Americans for wanting to boost gun ownership and expand concealed and open carry laws. According to Traphagan, the 2012 shooting in Aurora, Colo. and recent biker gang shoot-out in Waco, Texas illustrate an epidemic of "ongoing violence" which he says Americans have become anesthetized to.
"There is simply no need for a civilized society to tolerate the type of gun-related violence that Americans seem to accept as normal," Traphagan wrote. "Other modern industrial countries have realized… that it is unnecessary for people in a free society to have easy access to guns."
According to Bloomberg Business, the number of individuals killed in mass shootings in the U.S. over the last three decades equals fewer "than a tenth of 1 percent" of the number of people murdered in America during that same time frame, as estimated by the Federal Bureau of Investigation.
Still, Traphagan maintains that Americans, as a whole, "do not seem to be able to handle gun ownership in a way that permits maintenance of civil society. [T]he evidence is clear — a heavily armed population in the U.S. is not secure because our culture does not seem to lend itself well to allowing the proliferation of guns," Traphagan wrote.
Instead of allowing for widespread private gun ownership, Traphagan says the solution to preventing additional shootings is to enact additional laws that "prohibit many forms of gun ownership, significantly [curtail] or [eliminate] access to and the ability to purchase guns, and [implement] programs in which the government confiscates or purchases illegal guns already in circulation among the public."
Traphagan cites the implementation of strict gun control laws in countries including Japan, Australia, and South Korea as standards the U.S. should follow. "Americans need to recognize that one of the greatest threats to national security is their own heavily armed population," Traphagan wrote. "We need to enact legislation that will greatly reduce gun-related crimes and protect people from the dangers associated with widespread gun access and ownership."
However, according to a comprehensive 2007 study by criminologists at Harvard University, stricter gun laws in European countries have failed to effectuate significant change. "There is a compound assertion that (a) guns are uniquely available in the United States compared with other modern developed nations, which is why (b) the United States has by far the highest murder rate," the authors of the study wrote, adding, "though these assertions have been endlessly repeated, statement (b) is, in fact, false and statement (a) is substantially so."
Traphagan concludes by asserting that Americans are better off living in a society that is secure "because people have peace of mind and experience freedom from violence" than in a secure society where "everyone is ready to shoot on another."
Despite Traphagan's confidence in stricter gun laws, Americans have demonstrated mixed feelings towards measures to enhance gun control. According to a 2013 Rasmussen report, less than 20 percent of Americans viewed stricter gun control laws as the most effective means of reducing the number of mass shootings and 62 percent said they do not trust the government to "fairly enforce gun control laws."
Perhaps the good professor should take a class in Constitutional Studies.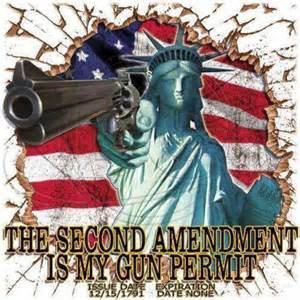 DCG