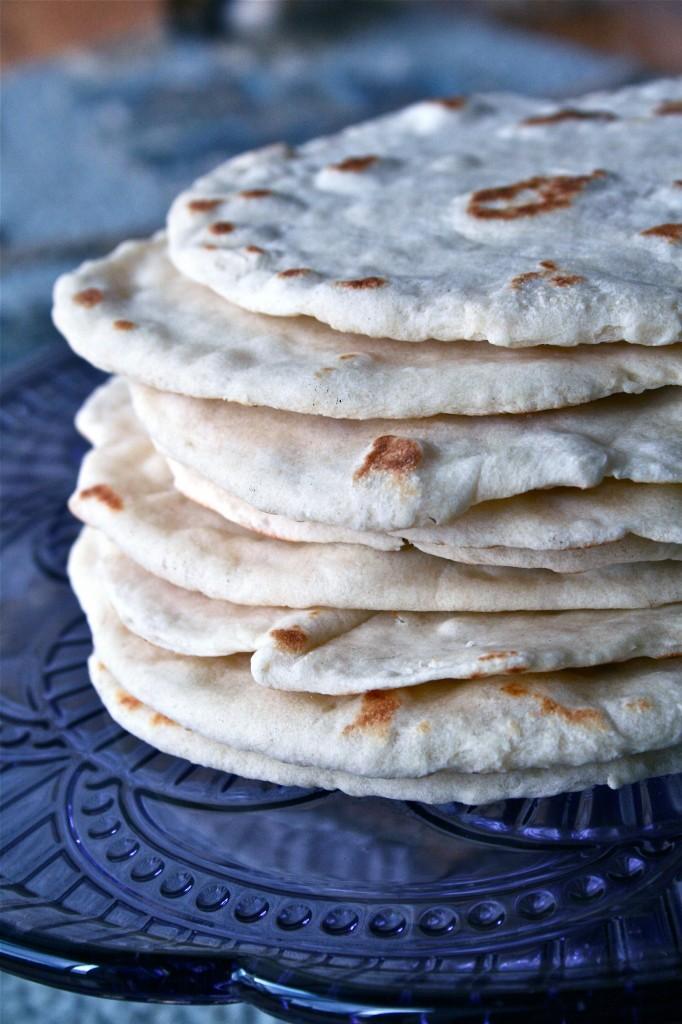 I didn't move to Colorado until I was thirteen, so I spent many of my formative years down South, in Texas. My Grammy's kitchen, the banana tree in our backyard, and the endless summer days we spent at the pool swirl around my mind when I think back to my young childhood. Also, the smell of freshly cooked flour tortillas, hot off the griddle.
My entire family felt disappointed when we ate at our first Mexican restaurant in Colorado. A homemade flour tortilla was no where to be found. Instead, I could taste the plastic from the tortilla package, and a rubbery texture clued me into the tortilla's recent affair with the microwave. Whenever we went back to Texas to visit family and friends, we'd make a stop at our favorite Mexican restaurant and order 2 dozen flour tortillas to take home with us. Noelle (my younger sister) and I would guard those foil packages with our lives, carefully distributing the tortillas to our greedy family members.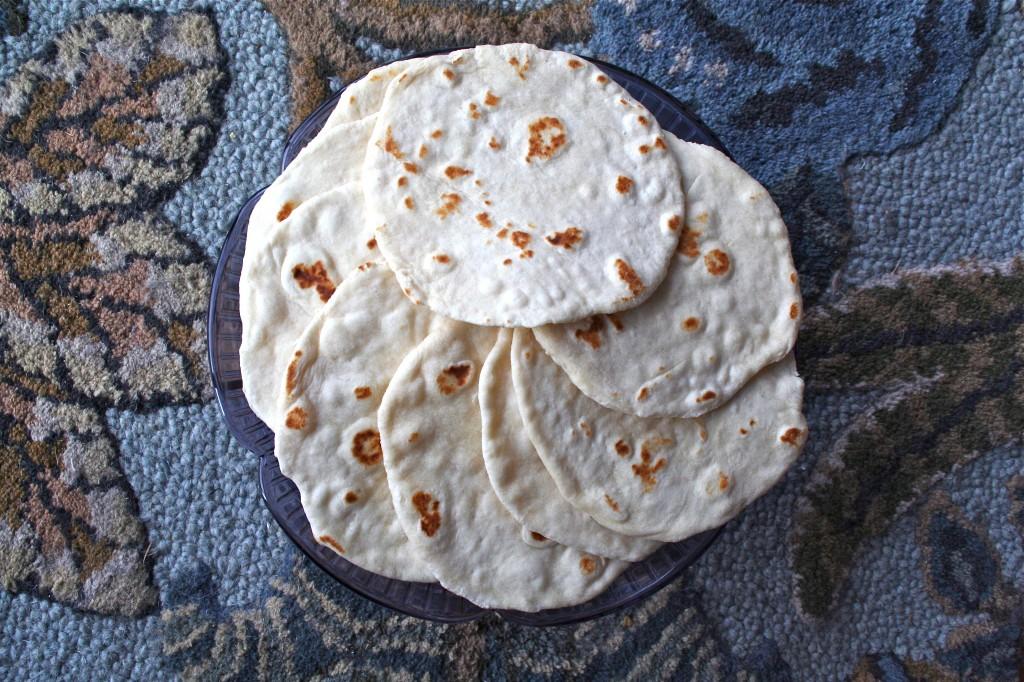 Why it took me so many years to learn to make my own flour tortillas, I don't know. But since I recently again moved back to Colorado after a brief stint in Austin for graduate school, I'm glad I have a recipe now. And trust me, making flour tortillas is FAR easier than you think. If you're daunted by yeast breads or tepid about making a layer cake from scratch, this is the recipe for you. You'll have your friends and family knocking down the door. You can turn Tuesday Taco night into something spectacular. And all it takes is a little time, a few ingredients and a hot griddle.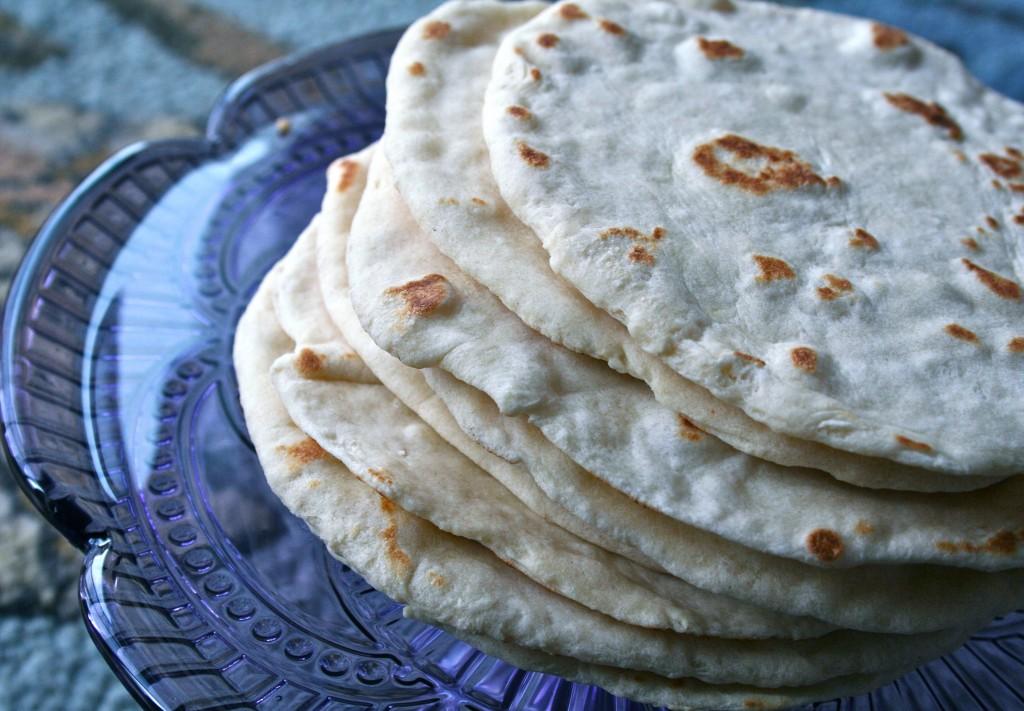 These tortillas are decidedly Tex-Mex. They aren't "authentic" Mexican because there is no lard…and warm milk is used instead of water. But if you've ever sat down at a good Tex-Mex restaurant, you know they have certain things going for them. Thick and chewy tortillas are one of many assets.
And because this baby is kicking me while I type, I thought I'd share the most recent picture of my ever-growing stomach.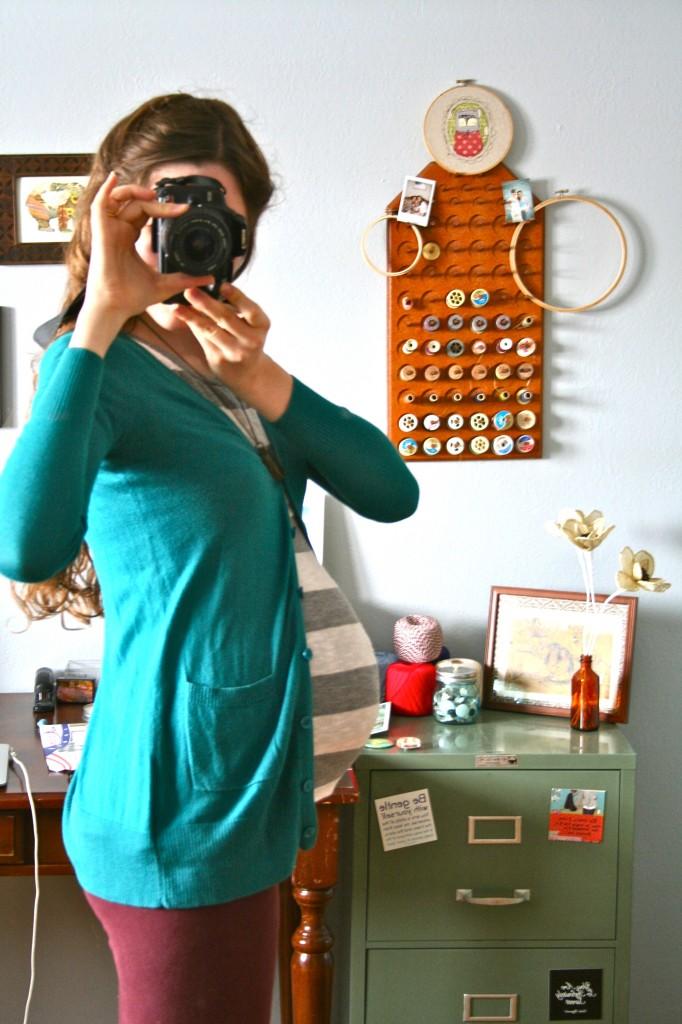 Flour Tortillas
*Adapted from Homesick Texan
2 cups all-purpose flour (1 cup whole wheat flour can be substituted for 1 cup all-purpose)
1 1/2 teaspoons baking powder
1/2 teaspoon salt
2 teaspoons oil
3/4 cup warm whole milk
Mix together the flour, baking powder, salt and oil. Slowly add the warm milk and stir until a loose ball is formed. Knead for two minutes on a lightly floured surface. Dough will come together into a soft ball.
Place dough in a lightly oiled bowl and cover with a damp cloth or plastic wrap for 20 minutes. After the dough has rested, break off into eight sections, roll each into a ball and then cover balls with damp cloth or plastic wrap for 10 minutes.
After dough has rested pat one ball into a four-inch circle, and then roll with a rolling pin from the center until it's thin and about eight inches in diameter. Keep rolled-out tortillas covered until ready to cook.
In a dry iron skillet heated on high, cook the tortilla for about thirty seconds on each side. Your tortilla should start to puff when it's done. Place on a plate and cover with a napkin until ready to serve.
Monet
Anecdotes and Apple Cores