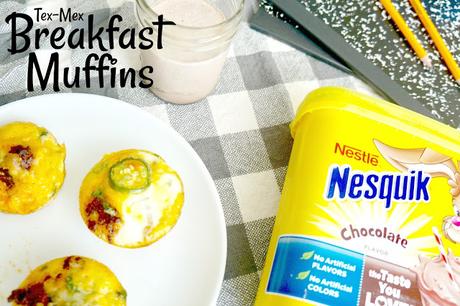 I recently made these Tex-Mex chorizo & egg breakfast muffins and I know they are the perfect breakfast for back-to-school. They are bite size, good on the go and they have everything you want in a breakfast taco without the tortilla! They can be made ahead of time and individually wrapped, so they can be a snack after school or a quick bite for mama, during the day!
2 cups of eggs (I like to use a mixture of egg whites and eggs)
Potatoes (1 large red potato, cut in small cubes and fried on the pan with paprika, salt & pepper)
Optional: diced fresh spinach, sliced jalapeño
I like make extra breakfast potatoes & chorizo on Sundays and use them for breakfast muffins on Sunday morning.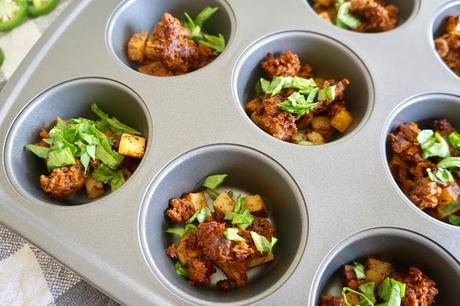 First, be sure to spray the muffin tin with non-stick spray. Spoon in potatoes, chorizo, diced spinach. Sprinkle with cheddar cheese. Pour in egg mixture. For a kick, you can top with a sliced jalapeño!
Bake at 375 degrees for 18-20 minutes.
And they come out amazing!!!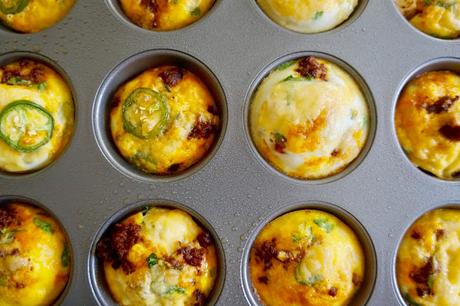 They go great with coffee or chocolate milk, both are always in stock at our house! We love to add Nestlé Nesquik Chocolate Powder to our milk. It has 7 essential vitamins and minerals and no artificial colors, flavors or sweeteners.
You can check out Nestlé's Back to School products at Walmart.com here.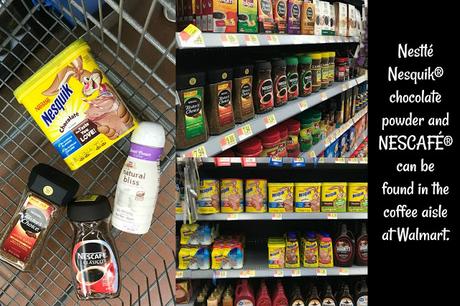 My favorites are Nestlé Nesquik® chocolate powder, Nestlé Coffee-mate® Natural Bliss® Sweet Cream, NESCAFÉ® Taster's Choice® House Blend and NESCAFÉ® Clasico™ Dark Roast!