That's all we need to firm up this bottom, a little action that stays over that 1,284 mark on the S&P.  As noted by Dave Fry, we had enthusiastic selling and lackadaisical buying yesterday – not a healthy combination BUT – it sure beats dropping another 2.5% in a day, doesn't it?

As I said yesterday, we don't have much financial skin in market direction at the moment as we're still very Cashy and Cautious but we don't want the markets to crash as that would be no fun with 30% unemployment and 66% youth unemployment and riots and looting and starvation and disease, etc – but you bears can root for whatever side you want, I guess.  
It's like Donald Trump said on CNBC this morning regarding Obama's citizenship (yep,. still on that).  He actually said: "A lot of people disagree with the facts and that's what America is all about."  That's right Donald, America is all about your God-given right to have an opinion, no matter how asinine, wrong-headed, contrary to all facts and logic or even just plain harmful to others it is.  
America is a country full of people who are very proud to be unread (to use a kind phrase) and who "go with their gut" when looking at facts because they often don't possess the cognitive reasoning ability to process the actual information that is presented to them.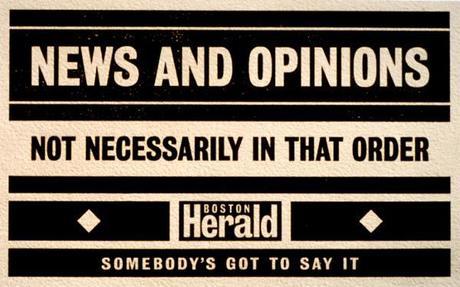 Amazingly, rather than giving us a new age of enlightenment, where information efficiently flows to the masses and an informed consensus can be achieved – Google has actually polarized our Nation because – no matter how asinine your opinion/interpretation of the facts may be – you can use Google to help you find thousands of other lunatics who agree with you and reinforce your wrong-headed beliefs.  
One habit I try to get our Members into is to go out of our way to read articles that DISAGREE with our opinions.  I like to spend 25% of my time reading people who have the opposite opinion to mine on various subjects so that I can make better-informed decisions as well.  People often ask me why our "Phil's Favorites" section carries articles that say the exact opposite of what I'm saying and my answer is – these are other writers who we respect.  We don't have to agree with someone to respect their opinion.   And THAT is what America is all about, Mr. Trump…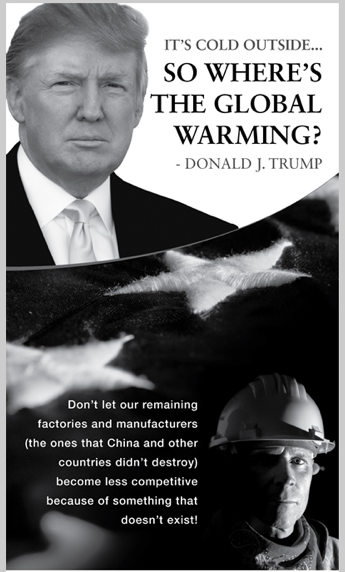 While I have plenty of respect for Donald Trump as a businessman, his pandering to the radical right who refuse to accept the FACT that Obama was born in America (as if it should even matter anyway) does make him seem like a bit of an idiot himself.  When Trump wants money for his next building project, I'm going to look at him and think "
well, he does have a good reputation as a builder but he can't understand a simple birth certificate along with photos of a baby in Hawaii proves a man was born there – so maybe he's gone senile
" and not lend him any money (
not to mention his tremendous failure in Atlantic City
– WOW!).
Anyway, the stock markets…  Not much to report really.  As we expected, investors generally have bad news fatigue and there's not much reason to sell more but, without actual stimulus, there's no reason to buy either.  The G7 are meeting this morning but not much is expected ahead of next week's G20 meeting as not only does Germany not want to fund more bailouts but Spain is running around saying they don't really WANT (not need) one.  
Spain probably has a good point as the other bailout VICTIMS are in far worse shape after being "helped" than they were before plus, they give up a lot of sovereignty to the EU or Germany and, while countries like Italy and Greece may be used to being taken over by Germany – Spain and France are certainly not enthusiastic about reliving the bad old days of the 1940s.
Europe is in DEEP TROUBLE – the Eurozone PMI hit a 3-year low in May with a 46.0 reading.  The "sector has fallen into a steepening downturn" according to the report, with "further signs of weakness spreading from the non-core to core nations, with even Germany slipping back into contraction." Based on these numbers, "it would not be surprising to see GDP for the region contract by 0.5%" in Q2.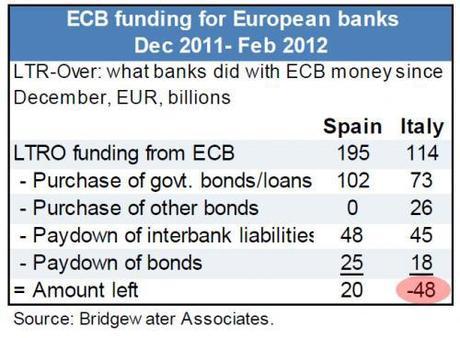 Even Germany's PMI fell from 52.2 to 51.8, just 1.9 over CONTRACTION.  Eurozone Retail Sales dropped 1% for the month and 2.5% for the year in April, more than double expectations by the usual economorons and a steep drop from March's +0.3% and -0.2% reading.  The ECB has room to further cut interest rates to spur growth, says the IMF's Christine Lagarde. As for Spain, the IMF is "
absolutely not
" in talks with the country.    
Zero Hedge gives us the Bridgewater chart on the right, which pretty clearly shows that the current EFSF/ESM fund is not enough to cover Spain and Italy's current liabilities – not to mention their future ones (and, if you want to really be scared – check out the "Ultimate Doomsday Presentation" on Spain).  Yawn….  Oh I'm sorry, I got bored worrying about Europe…
This is all OLD news.  On April 29th, 2010, my Thursday post was titled "The Pain in Spain will Hardly Be Contained."  That's right, you can check, I was the first person to make that pun and one of the first people to point out that Spain was in crisis.  Now it's 2 years later and it's getting BORING for us to talk about Spain – especially when China and Japan are going to be so much worse over the next 24 months!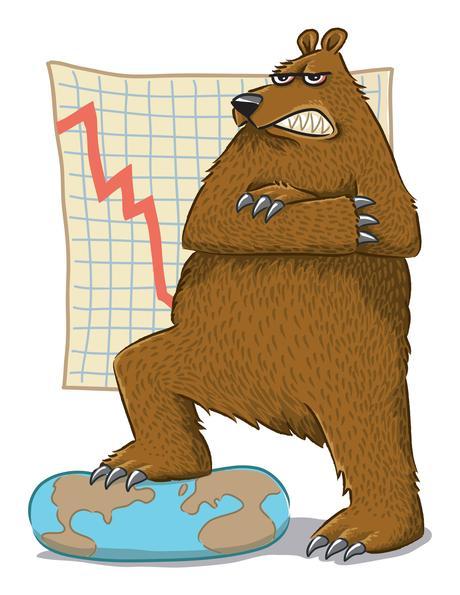 Our call to get into cash and get bearish in April of 2010 was a very good call as the S&P tumbled from 1,219 in April all the way back to 1,010 in late June 
(down 17%)
 and our call to get to cash and go bearish at the end of March at 1,422 this year may have seemed a bit early but now we're at 1,274 and that's down 10.4% and we haven't even made a weak bounce yet so it's 1,284 or bust this week.  
Our bullish premise is still that the Global situation is SO BAD that the G20 HAVE TO take action to kick the can down the road and the markets are already anticipating $750Bn in additional stimulus and we need MORE to move over our current level of S&P 1,275 at a cost of $10Bn per point.  All that remains is to see what kind of market the G20 are willing to buy.  
Meanwhile, we're contenting ourselves with some bottom fishing and, of course, some hit and run trading like our very good bullish Futures calls yesterday on the Dow and Oil (/CL topped out at $84, up $2,000 per contract in just one day!) and our AAPL play off the $555 line yielded a very nice $1.75 profit off the $2.50 June $290 calls (70%) on our second attempt to go long on AAPL in yesterday's Member Chat (1:52 – 2:52) – not bad for an hour's work! 
We also added our first 5 trades to our brand new Income Portfolio in my 2:36 Alert to Members - all short put entries - and I'd like to add a few buy/writes on dividend payers but not with the S&P under 1,284 – if we can't take that back, we'll need to worry more about adding hedges than planting trees!