300 points up in the Dow yesterday (as predicted – thank you very much!) then a 200-point drop early this morning at the EU open (3am) then back to yesterday's close (up 200) and now (8am) kind of in between.    
Yesterday's big rumor was Italy, who had a terrible Bond Auction yesterday that went off at 4.15% vs 2.96% a month earlier (up 35% in 30 days), would be bailed out by China – who seem to be tired of waiting for the EU to get their own act together and seem willing to deploy their $3.2Tn in foreign exchange funds through CIC and SAFE (China's State Administrator of Foreign Exchange) to make, according to the Financial Times, "significant purchases of Italian Bonds and investments in strategic companies." 
That drove the markets higher yesterday afternoon even though the actual meeting was over 2 weeks ago and Italy just, in FACT, had a tragic bond auction just hours before this "news" popped the markets back up – MADNESS!  As I said to Members just before the close: 
This market is just ridiculous at this point – jumping up and down 100 points because China will or won't buy $8Bn worth of bonds in a $60,000Bn global economy. People are just out of their minds…
This morning's market-dropping rumor was started in Uncle Rupert's Journal where an Op-Ed piece published this morning began with this shocker:  
'We can no longer borrow dollars. U.S. money-market funds are not lending to us anymore," a bank executive for BNP Paribas, who declines to be named, told me last week. "Since we don't have access to dollars anymore, we're creating a market in euros. This is a first. . . . We hope it will work, otherwise the downward spiral will be hell. We will no longer be trusted at all and no one will lend to us anymore."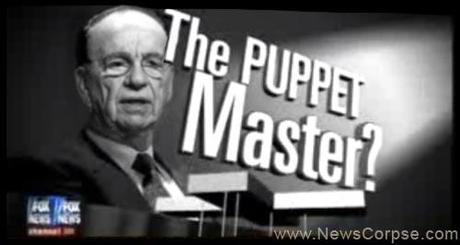 Apparently, Rupert isn't done unwinding his Euro short position yet.  That's why he taps the Director of the Conservative French Institute for Economic and Fiscal Research, Nick Lecaussin – a man who Iconomie calls "France's Worst Enemy" to write about high-level but anonymous sources at BNP who tell him the Bank can't access Dollars anymore – a ridiculous statement that was immediately denied by the Bank but – TOO LATE – the Damage is done…