As I'm part of the Tesco's Orchard programme I was able to try either for free or for a lot less some a couple of the items from the Tesco's Free From range. My picks as a vegetarian were the Cheese & Tomato Pizza and Chocolate Muffins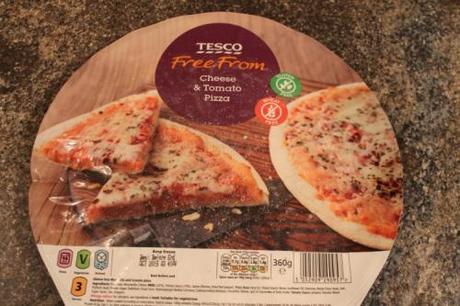 The Tesco's Free Form Cheese & Tomato Pizza was in the frozen section, I thought I might be good for one of those mad rushing around nights as would be relatively quick and easy dinner. The packaging was relatively sturdy and minimal which was good as kept the pizza safe!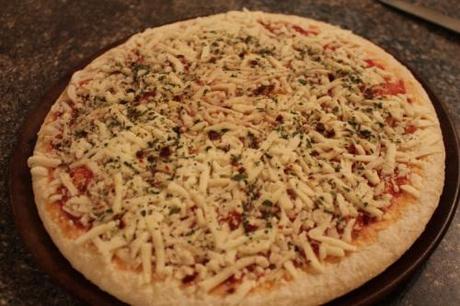 I unwrapped the pizza and placed onto my pizza stone, it looked like a normal frozen pizza and the base looked almost like a normal crust.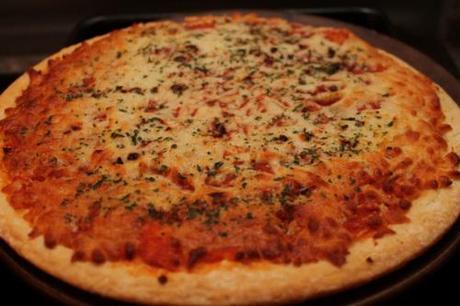 I baked in the oven for 12-14 minutes at 210c and it came out pretty much perfectly cooked.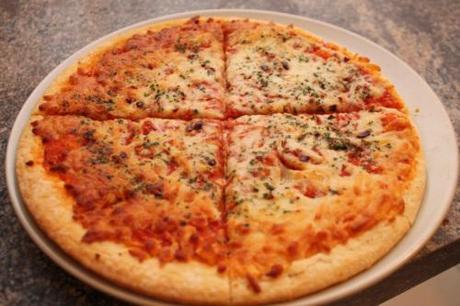 When slicing the pizza, the base seemed crisp and easy to cut, didn't seem chewy or sticky as I expected.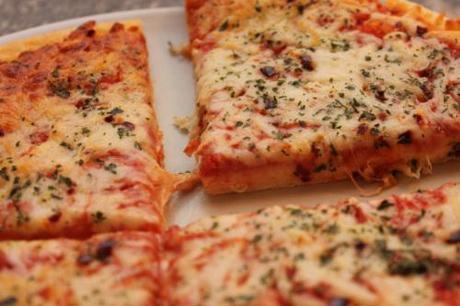 I was very surprised at the taste, as I've had the Pizza Hut and ASK Gluten free bases and found them rather starchy and too crispy, where are with the Free From Pizza is was light but yet very normal pizza base like, to be honest if I had been served this pizza without knowing it was gluten-free and wouldn't have even guessed it! Tasted like a good frozen pizza, my only negative opinion would be that the sauce in the based lacked a little flavour, I would have liked more of a tomato taste to the sauce. I'd give this pizza 9/10 probably on of the better frozen pizza I had and the best gluten-free pizza base I've had.