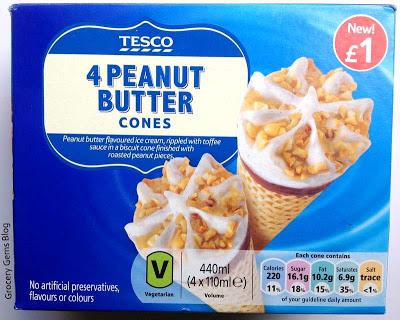 These Peanut Butter cones from Tesco are a great addition to their expanding ice cream cone range. Peanut butter is undoubtedly becoming a more popular flavor in the UK, and it's great to see it in an ice cream cone format at last!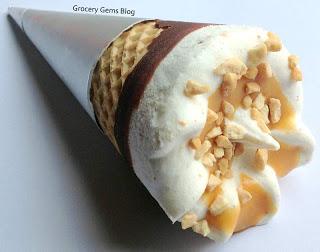 These Peanut Butter cones are great value. A pack of four cost only £1 but you wouldn't know it from looking at them. They look simply scrummy. The cones have a generous sprinkling of peanuts with a peanut butter toffee sauce on top. There was lots of lovely peanut flavor from the sauce and nuts. It doesn't have a salty edge to it, instead it's has a very sweet nuttiness which I enjoyed.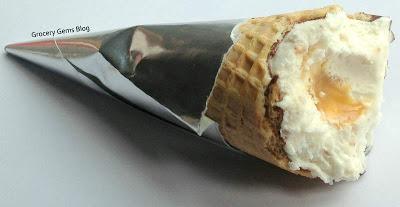 The ice cream has a slightly speckled look to it, with tiny bits of peanut throughout. The flavor is predominantly of a vanilla ice cream but it's still a very satisfying one. There is also a "core" of toffee sauce running through the middle of the cone which adds lots of extra flavor to the ice cream. Overall these are excellent value and great tasting too.


Grocery Gems Verdict: Tesco Peanut Butter Ice Cream Cones


RATING: 8 out of 10.
Buy them again?: Definitely! I also want to try the new Tesco Cookies & Cream cones.
Purchased

:

 Tesco.
Nutrition: (per cone) 220 calories, 3.5g protein, 28g carb, 10.2g fat.
Price: £1.00p.