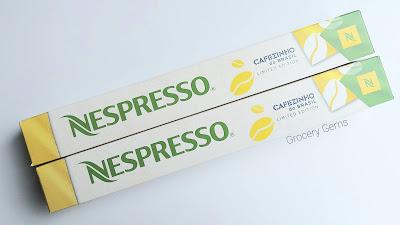 Guess who's back? That's right it's
me
the much missed Nespresso Cafezinho do Brasil! I was so surprised when I saw this on a visit to an actual Nespresso store. The original Cafezinho do Brasil blend was released back in 2016 (see my review
Nespresso Cafezinho do Brasil
) and I still have family members who talk about how much they miss it.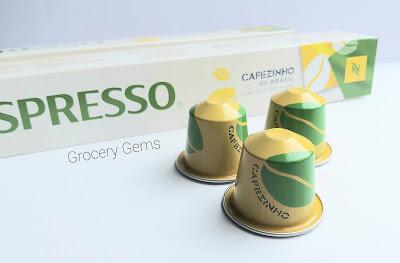 The packaging and capsules look exactly the same as they did in 2016 - but the big question is do they still taste the same? The Nespresso assistant assured me that the blend had not changed and that the taste is still identical.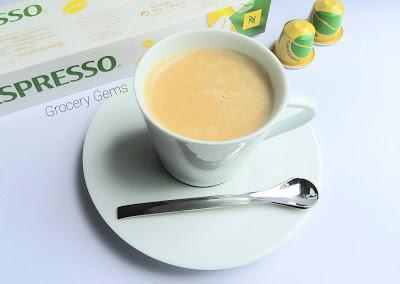 The good news is that the 2021 edition of the Nespresso Cafezinho do Brasil does taste just as good as I remember. The flavor is robust and strong but without any bitterness or aftertaste. It tastes smooth and fresh whilst still packing a punch with a unique strength. My husband also agreed that this was as good as the original. 
If you were also a fan of the 2016 release of Cafezinho and have tried the latest version then I'd love to know what your thoughts are in the comments below.
Grocery Gems Review: Nespresso Cafezinho do Brasil
RATING
: 10 out of 10.
Buy them again?: Yes - I will be back for more.
Purchased
: Nespresso store
Price
: £4.20p per sleeve.