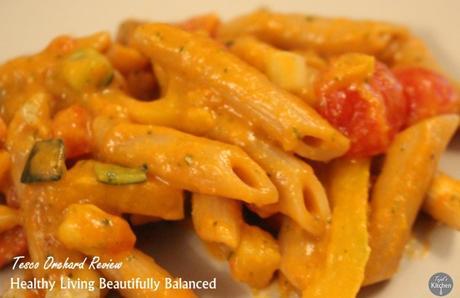 I do enjoy participating in the Tesco Orchard Programme, I get to try new and different foods or ingredients and have some creative fun in the kitchen. This post is all about the Tesco's Healthy Living Beautifully Balanced vegetarian range, I picked out 2 which looked healthy and tasty and something the family would eat.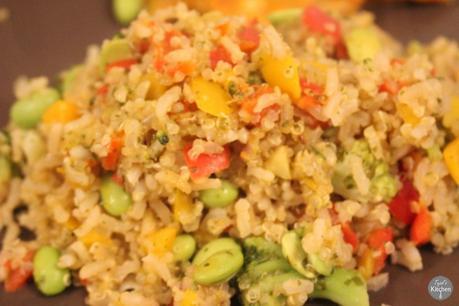 The first one was a Tesco Healthy Living Lemon and Coriander Quinoa Mix, it's a frozen ready meal in a bag. Very quick to cook with a microwave or stove top option. I must admit I wasn't expecting so many colourful vegetables such as soya beans, broccli and vibrant red and yellow peppers. It comes in a bag of 800g which is a serving spoonful for all 4 of us, it is a great as a side dish to your main meal or could be main meal for 1 or a push 2 people.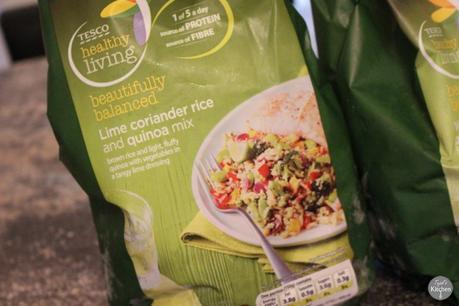 The product is found the in the frozen vegetable section of your local Tesco. Actually I found the bag alot easy than a microwave tray as it was easier to store in the freezer. Cost was only £2.00 however it did get to #Trieditfree.
I used the to stove top method and poured all the contents of the bag into a dry fry pan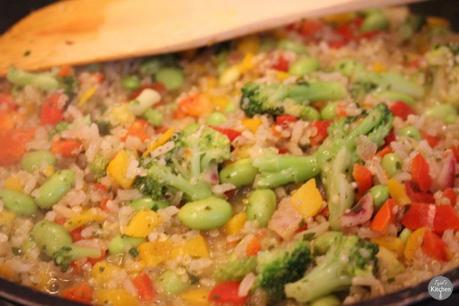 With in 5 minutes the rice quinoa mix was ready to serve, which I was surprised on how quick it was.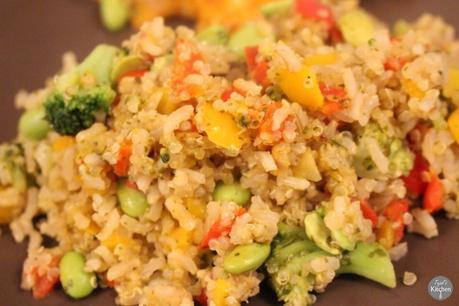 So my review, I was expecting the taste of lime and coriandarnd you could smell all the flavours, however when tasting it, I was quite getting the aromatic smell of the food. |I actually was a little on the bland side. Don't get me wrong, it wasn't bad, but wasn't my favourite either. It's one of those quick, easy "can't be bother to cook" meal where you are not expecting a lot. overall I would give it a 5/10.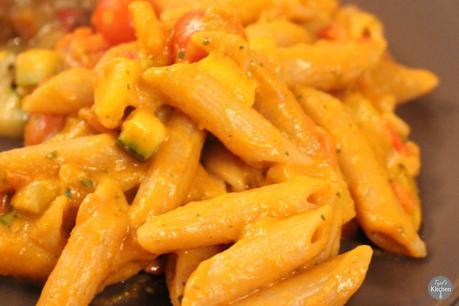 The 2 choice was a Healthy Living Wholegrain Penne Pasta With Tomato And Basil, which also comes in an 800g bag, but will feed 2 people as a main dish or 4 as a side dish. Again comes with an option on microwave or stove top cooking. This pasta also came with some vegetables in with the pasta. This was a rather creamy and saucy dish with my family loved.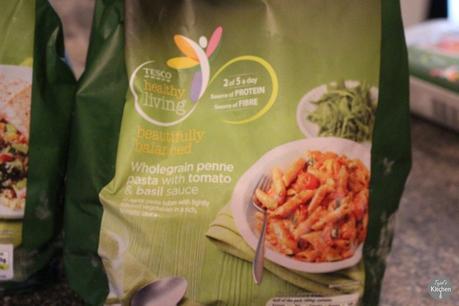 The pasta was in a similar bag to the rice and quinoa, again great for storage.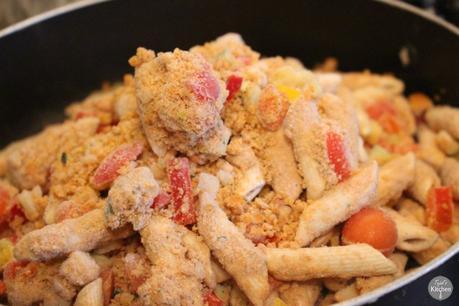 I emptied the contents of the bag into a dry fry and cooked over medium heat.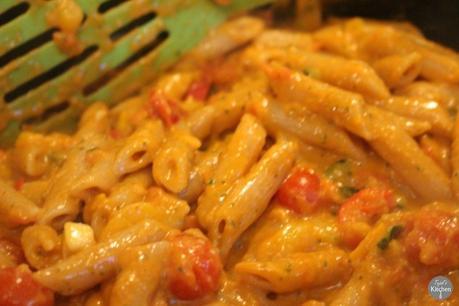 Within 5 minutes the pasta was ready.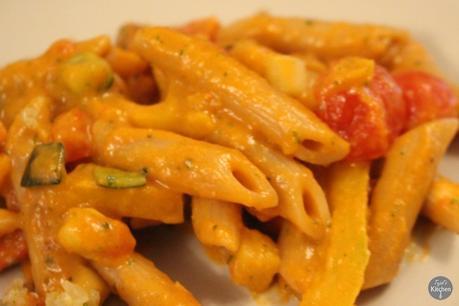 OK ready for review time again, now this one was a hit with my family, my son said "it tastes like you've made fresh pasta mummy" my husband said that it was rich and creamy and did not feel like it was a 'healthier dinner', you can taste the basil and had a fair few hidden vegetables for those picky eaters. Overall i would give this pasta a 8/10 and only £2.00 its pretty good value on those busy nights specially if you are a working mum like me.