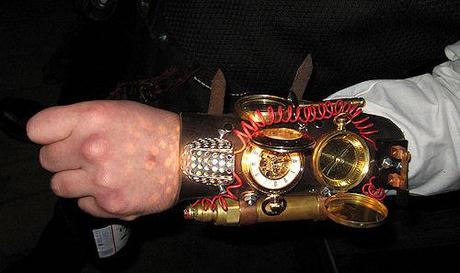 image credit
Why not take some old gears, dials and wires and create some pieces of steampunk art for your wrist? The results range from cool and crazy to downright bizarre and creepy.
Watches really can be ageless, especially when they are made of recycled, reused or repurposed materials. Add a bit of
steam power charm
and you have a timeless piece that can, on occasion, even look like a medieval gauntlet or a torture device.
(thanks Ritu)
The Presurfer