Suddenly we're heading back over our 50 dma lines and all that "death cross" talk is getting questionable (although the Nasdaq still needs an impressive recovery to avoid making theirs).  As you can see from our Big Chart – we've wiped out most of that drop below our Must Hold lines and now, in the bigger picture, we're back to consolidating for what could be a big finish to the year.
Much of that, of course, is up to the Fed tomorrow and expectations are high for a big boost in QE to make up for the termination of Operation Twist.  Anything less than an additional $45Bn a month pledged in tomorrow's statement will be disappointing enough to reverse us yet again so it's a little early to go gung-ho bullish – just in case the Fed disappoints.  
We have no need to chase as we did our buying at the bottom – like HOV, which was our bullish featured pick in the morning post on November 16th, when the stock was at $4.30 (now $5.38 – up 25%).  Like the trade ideas I've been posting this week, we found a way to make an even lower entry by buying the 2014 $4/7 bull call spread at .75 and selling the $4 puts for $1.40 for a net .65 credit that gave us a net $3.35 entry in the worst case.  Not even a month later, the bull call spread is $1.10 and the short puts are .80 for net .30 – and that's in addition to the .65 original credit so .95 gained already.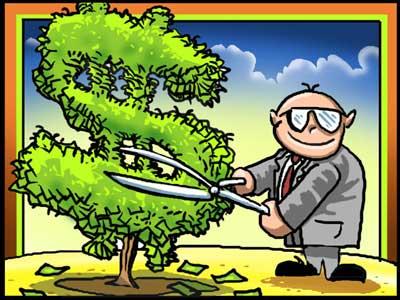 These are nice, sensible ways to play stocks in a choppy market.  We give ourselves 15-25% hedges to the downside – built into the spread – and we leverage our upside considerably so a 25% gain in the stock returns 146% on our investment.  That same day, in Member Chat, we had additional bullish trade ideas on AAPL, IMAX, CLF, FAS and ABX – just a typical day of bottom-fishing at PSW
.  
We were fortunate, so far, to have made a pretty good bottom call at Dow 12,500 and now we just have to keep an eye on that 13,100 line and make sure it doesn't fail us.  Once we get past the Fed tomorrow, we could be set up for a move back to 13,600 – if…
This article will become free after 48 hours (see below for free content). To read the rest of this article now, along with Phil's live intra-day comments, live trading ideas, Phil's market calls, additional member comments, and other members-only features -
Subscribe to Phil's Stock World by clicking here
.