I'm not sure if there's any mobile gaming fans who haven't heard of Temple Run. Well, in case you didn't know, Temple Run is a very addictive and an endless action game that became popular on Android and iOS platform. And now its' sequel, Temple Run 2 has arrived, with even better features.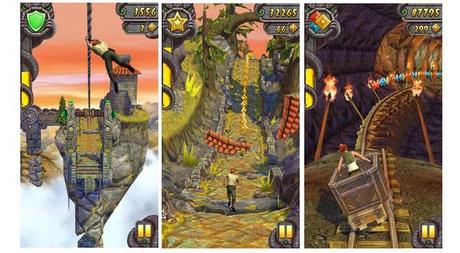 Temple Run 2 has received significant amount of improvements, including better-looking graphics, innovative gameplay and much more. Just as always it is filled with beautiful environments and obstacles. Considering the 170 million downloads that gained by its' predecessor, Temple Run 2 will definitely beat that record in just a matter of time.
Android users, do not panic. Temple Run 2 is coming next week for your platform as well.
Check out the launch trailer for awesome gameplay scenes from the game and if you want to download the game, head over to Apple App Store. Temple Run 2 is a 46 MB download and works on both iPhone and iPad.
(All the images, trademarks, logo's shown on this post are the property of their respective owners)
Roshan Jerad Perera