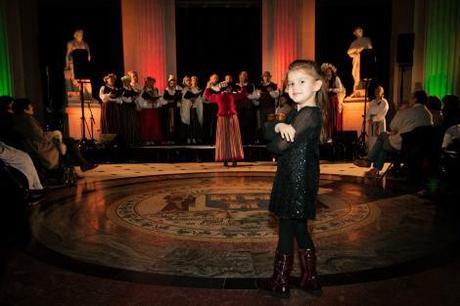 Photos by the Picture Rooms, Dublin
September last year, I dived head first into the world of festival production and events management. Without any knowledge of Irish hard music I ended up running one of the biggest festivals in Dublin and learned things I never thought of learning. This week's Monday the festival was over and we faced the empty nest syndrome. Here's a little review on all.
I started to work long hours in and around the office and somehow managed to stay in college throughout the whole experience. I learned the difference between going to a festival and running a festival.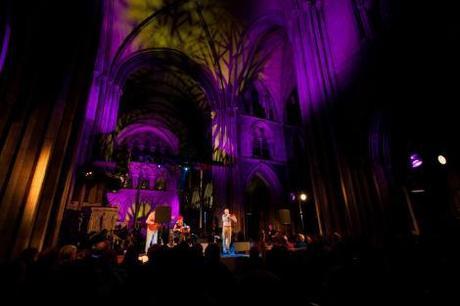 Photos by the Picture Rooms, Dublin
I learned how long it takes to set up a stage, what to do when the wind is so strong that the face paint doesn't stick on the table, what to do when an artist is a pesco-ovo vegetarian and that you can't put a portable toilet inside a church. I learned always to call first and only then email. I learned the importance of good signage and how much time it takes to set up pop-ups. I now know how much money you save when you take down the banner before it falls on someone. I now know how to get a donkey out of a bus. I know how important it is to stay positive (and know the whereabouts of the nearest rain poncho) when it's pouring rain. The best artists perform no matter what the weather and how many is watching (you know who you are).
I learned to tolerate, like, love and hate trad music. I know the difference between a violin and a fiddle and I certainly know the lyrics of the Galway Girl.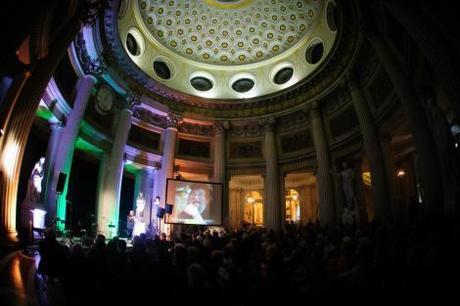 Photos by the Picture Rooms, Dublin
For me, and for our whole team Temple Bar TradFest a huge success. The festival brought Temple Bar guests from all over the world; Japan, America, Australia, Scandinavia and Oman. As TradFest was one of the Gathering Ireland 2013′s first events, the whole festival ran around the theme of "bringing them home". Many of our brilliant artists came home from various countries. To celebrate Ireland's EU presidency this year, we held a special concert in City Hall with performances from Lithuania, Latvia, Poland and England.
One of the most important things in TradFest, is to introduce some of Dublin's most historic and iconic venues, this year Dublin's City Hall, Christ Church Cathedral, St. Patrick's Cathedral and Werburgh's Street Church (This venue also taught me a lot. January in Ireland isn't exactly an ideal time to run concerts in a place with one toilet and no heating). There's something special in having concerts in buildings that are not built as concert venues. The acoustics in churches is amazing.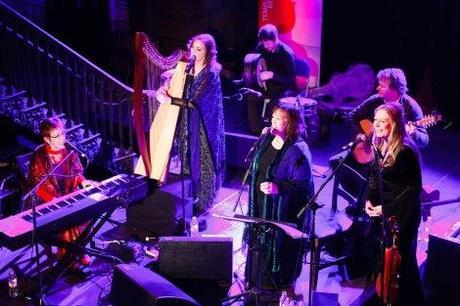 Photos by the Picture Rooms, Dublin
As much as I think the main concerts were breath-taking, I must give the biggest thanks to the young up and coming trad bands and artists that performed during TradFest's [email protected] Hub -sessions, in front of international festival organizers and bookers. The Young Folk, JPTrio & Niamh Farrell, Ar Dheis, Moxie, Realta, Mossy Nolan, Perfect Friction and Aoife Scott, they're all doing a great job making trad music popular among the younger crowd. Stunning sounds and passion.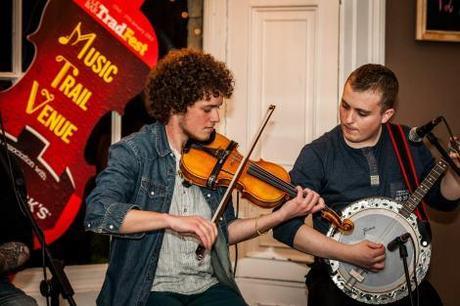 Photos by the Picture Rooms, Dublin
For me, it has been a lot of days of 15 hours between work and college, some times of desperation but mostly joy and as they say; sometimes it all pays off. I am facing exciting times and can not wait to start my next project. Follow @sallakaroliina here .