For the past 15 years I have been a sort of Indian-tradition-ambassador among my social/professional circle. From high-school till today curious people approach me about Indian culture, our festivals, clothes, yoga … and what not.
Some of the recent questions I have answered:
     

How does the caste system work?

      

Is Sri Lanka close to India

      

Do you celebrate Christmas in India

      

Why do you fast on Karwa Chauth?
Initially I did not mind. I still don't. Except that now it has just gotten old. I mean I personally Google everything (y'know!) … I like that people appreciate my culture, all I am saying is that may I need to start some-sorta-classes and charge people for the information. Wouldn't you agree?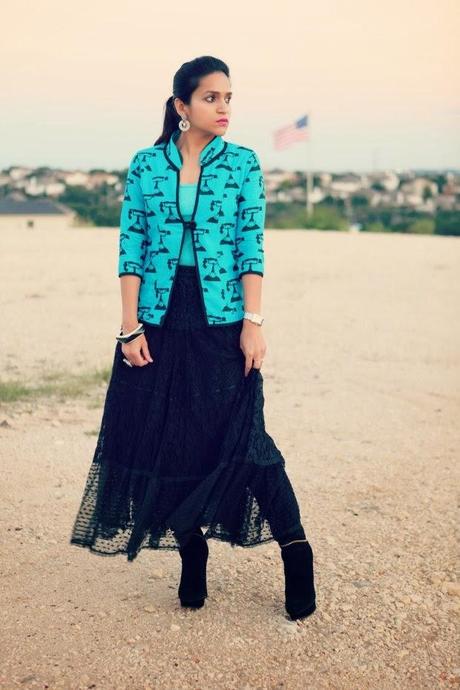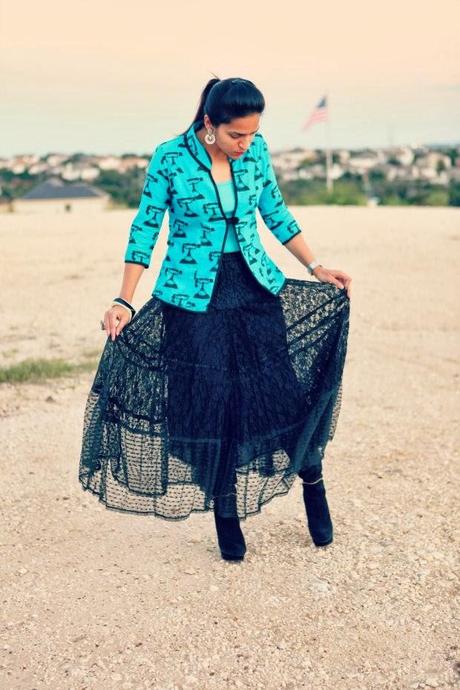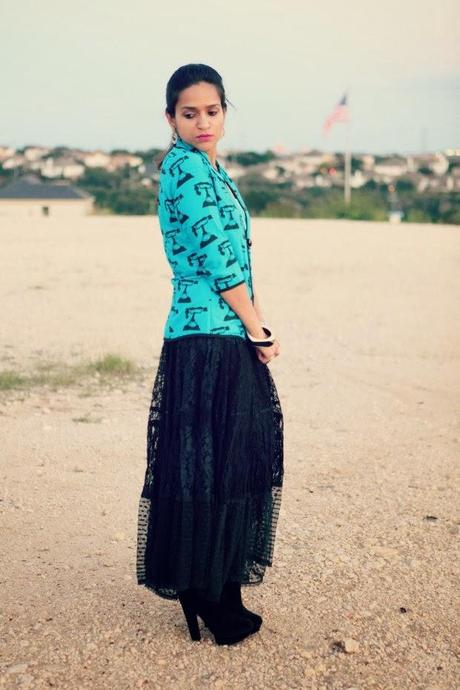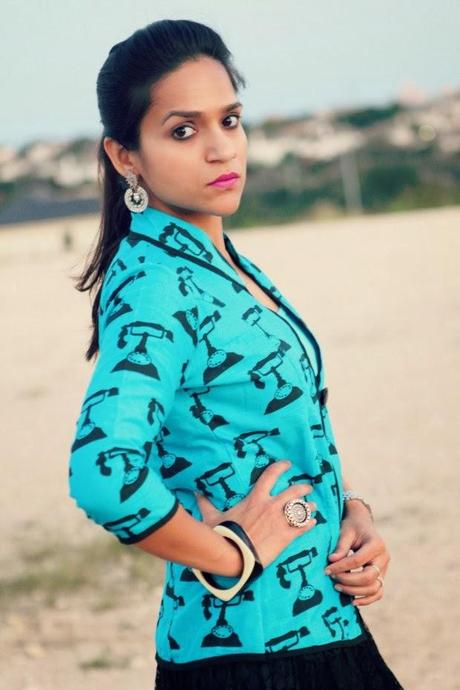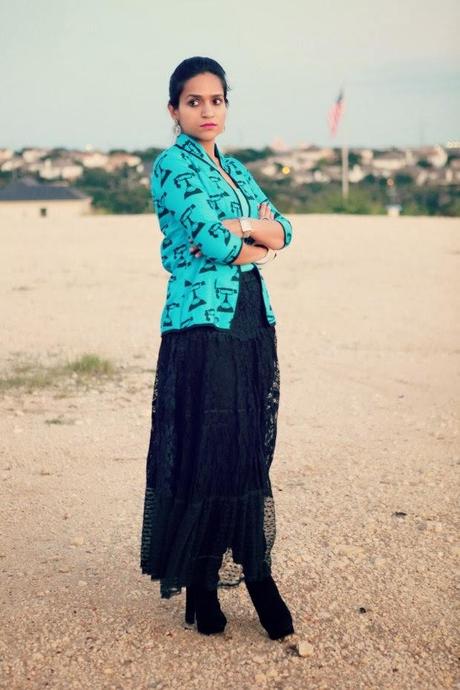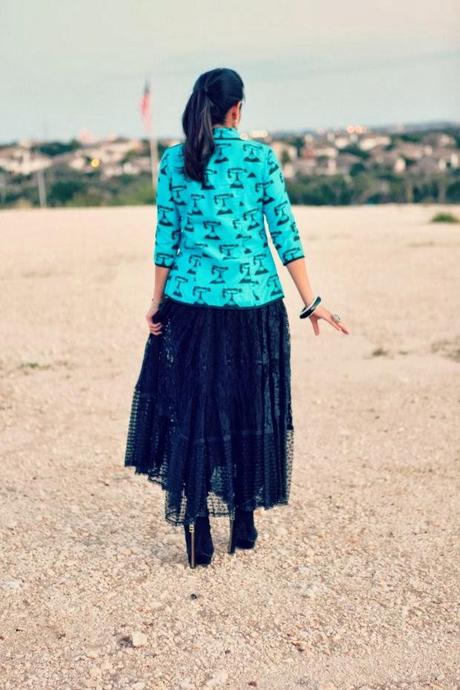 Jacket - Available:

buy here

Tank - Calvin Klein [06']

Similar

Skirt - Gift from Megha [06']

Previously worn here.

Bangle - From India [12']

Earrings - Available:

buy here

Boots - 

c/o 

DMSX via Donand J. Pliner

 [12']