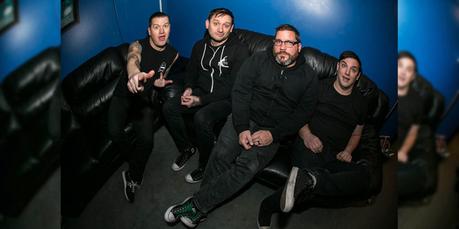 Teenage Bottlerocket have been making music since the year 2000. The band originally formed by twin brothers Ray and Brandon Carlisle, joined by Zach Doe in Laramie, Wyoming. There have been multiple lineup changes over the years. The two most notable changes being the addition of Kody Templeman and sadly, the death of Brandon Carlisle in 2015.
Their music has been heavily influenced by Kody's other band, The Lillingtons, as well as classic punk bands including The Ramones, Misfits, Green Day and so many more.
Teenage Bottlerocket have changed labels, put out records, toured, have landed back at Fat Wreck Chords , released a new album, and they've been touring hard and kicking ass.
The band is set to hit Canada in Montreal on June 13th and 14th, and then they'll head to Toronto for a show at Hard Luck Bar.
Related - Swingin' Utters Peace and Love Tour at Toronto's Hard Luck Bar
We had the chance to chat with Kody about the new album Stay Rad!, band stuff, and more. Check it out!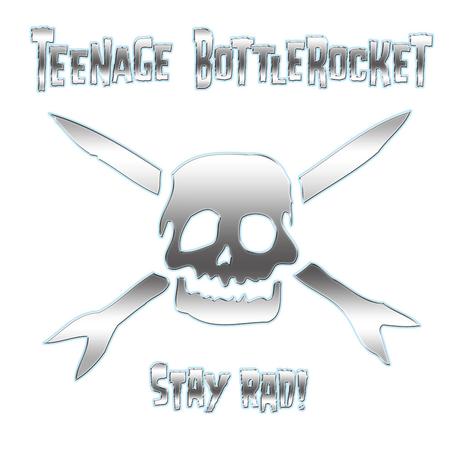 Teenage Bottlerocket Q&A
Q1) Your new album Stay Rad! came out on March 15th, can you tell us a bit about the writing and recording process?
Kody) It was pretty much like every other Bottlerocket record. Ray wrote his song, and I wrote mine. We both demo our stuff in our home studios, and then we share 'em with the rest of the band before we go into the studio. This record was different cause Miguel wrote two songs. He sent me a recording of him singing and playing the guitar and I demoed them out for him to his liking.
Q2) You released the album on Fat Wreck Chords, is it good to be back?
Kody) Totally! FAT is a great label and they're great people. We've always had a good relationship with everyone there even after we left for Tales. It's great working with them again
Q3) I see that there are audio videos of the album, will there be others videos - performance, narrative, concept, lyric, animated?
Kody) Yeah, we did a video for Everything To Me and we have plans for two more in the works. So keep your eyes peeled.
Q4) What's the reaction to the new music been like?
Kody) It's been great! A lot of good reviews and praise. We've been touring for it and all the shows have been some of the best we've ever had. Great turnouts and good times. I think people like it.
Q5) Can you tell us something even your fans wouldn't know?
Kody) A few people that have toured with us are amazed at our poor choices when it comes to breakfast. Popeyes chicken, Taco Bell..."burgers..for breakfast?"
Q6) You've been out on the road off and on since February. You've got the east coast tour until the end of June, then you're doing The Warped Tour followed by a bunch more US dates, then you're headed across the pond for August, then you're playing Riot Fest in September, plus there are a handful of The Lillingtons dates thrown in there. How do you cope with the touring schedule?
Kody) It's not too bad. We've been touring together for so long that we know each others habits and stuff. We all get along like a family so that helps a bunch. We also try not to book anything over two weeks if we can help it. We've figured out that past two weeks people start to get grumpy.
Q7) It's been a couple of years since you played in Toronto at the Hard Luck, what's your favourite thing about Toronto?
Kody) Toronto is always a good time! Shows have always been great there. I think of it as the Chicago of Canada which is a good thing. Personally I've hit a few good comic shops there so I try to get back to those when I'm there.
Q8) Besides great music and a hot, sweaty crowded venue, what can fans expect from a Teenage Bottlerocket show?
Kody) I guess I'd say expect to have a good time. We like to have fun when we play and it usually rubs off on the crowd.
Q9) Is there a band or artist you think people should be paying more attention to?
Kody) Most punks don't like the stuff I listen to. I saw a band at Punk Rock Bowling called Auxilio that we're fucking great! Crusty girl band from L.A..
Q10) Is there anything else, that I haven't touched on that you'd like us to share with our readers?
A) Absolutely Not. Thank you for the interview.