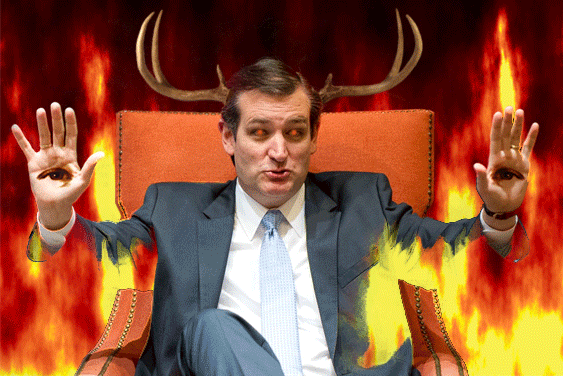 (Image is from Down With Tyranny.)
Ted Cruz has a small following among the most fundamentalist and bigoted evangelicals, but he is almost universally despised by his colleagues in Washington -- including his Republican colleagues. If you doubt that, just look at what former Republican Speaker of the House John Boehner had to say when asked about Cruz last Wednesday:


"Lucifer in the flesh. 

I have Democrat friends and Republican friends. I get along with almost everyone, but I have never worked with a more miserable son of a bitch in my life."