Monday morning means back to work for most people and today was no different for Ted and Bobble.
It was straight in at the deep end at the office - the markets were going crazy! Ted was hoping to get on the right side of some Footsie futures.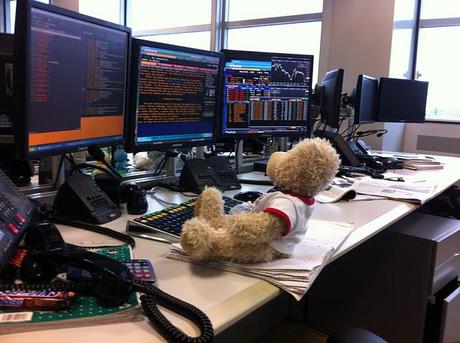 Despite being a junior intern, Ted somehow managed to get a desk with an enviable view. Hold my calls please Miss Jones, Bobble and I are heading off for lunch and a gossip a meeting.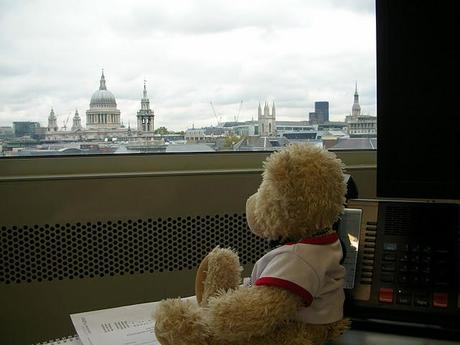 On the way back to the train station, Ted was intrigued by the activity going on around St Paul's Cathedral. Having listened all the issues, Ted is still considering his position on the situation.