With Saturday morning arrived the daunting job of loading up an enormous van with all of the plants (and quite a few extras) I have been growing for the past 4 months.
Thankfully our approximations of number of plants and space required were pretty accurate and after a couple of hours huffing, puffing and wrestling with oversized pots, everything was assembled, tied down and secured in the back for our jaunt up the M1.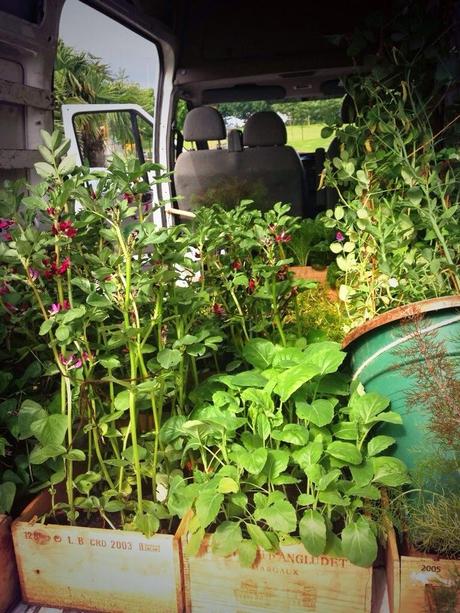 Arriving on site at the NEC, I felt a mixture of excitement and trepidation but the traffic organisation and build up processes in place made it an easy prospect and after a much shorter unloading than loading time, all our plants were lined up next to the allocated raised bed. But by that stage we didn't feel any inclination or energy to put even one pot in place.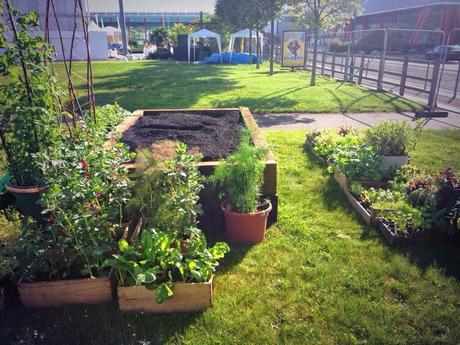 But three days later (with the amazing help of some very valuable family volunteers), we've gone from an empty raised bed to a fully operational garden exhibit, accessorised with some beautiful garden accessories and vintage items from my Etsy shop Ember Gate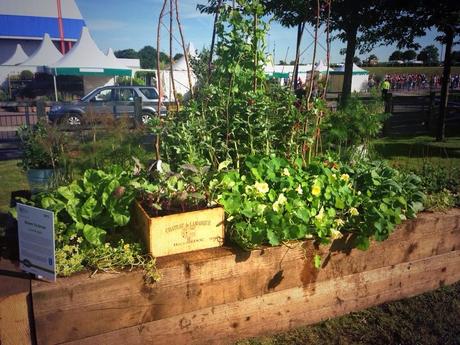 You can even see the queue of visitors building up in the background at the entrance gates.
It has to be said though – the build up was aided by the arrival of the refreshments car...