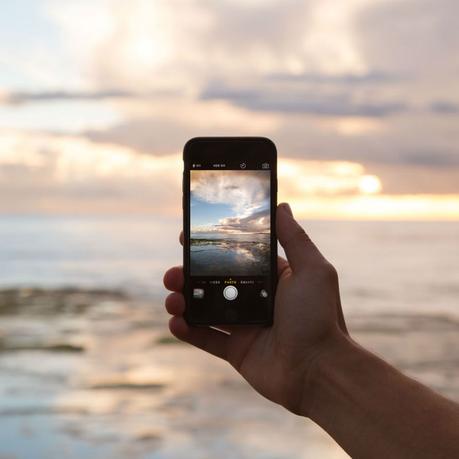 Being near the ocean is great for your health. A study conducted by the Peninsula College of Medicine and Dentistry at the University of Exeter in the U.K., shows that people who live close to the sea are healthier than those living inland. Whether you live by the ocean or you just love traveling there, you need to check out these top apps for sea lovers.
Weather Live Free
This is the only weather app you will ever need. It will help you stay abreast of conditions outdoors on any given day and up to a week ahead, so you will always be dressed suitably for the beach come rain or shine. At the touch of a button you can see weather, temperature, wind, air pressure, sunrise/sunset times, pollen count, humidity, and weather and rain radars.
Saltmates
If you are addicted to all things to do with the ocean, Saltmates is the ultimate lifestyle social app that allows you to safely meet people while you're traveling. You can use this social network to find and meet people who enjoy an active beach lifestyle, expand your social circle and enjoy mew experiences. Simply create a profile and you can upload live content, connect with and message other Saltmates and create and attend local events.
Real Whales
If you love marine life, particularly whales, this app is a must download because it will tell you just about everything you need to know about cetaceans. You can take virtual tours of the world's oceans and search for whales and dolphins, view realistic 3D creations of cetaceans from every angle, make your own photo album and take a virtual world tour.
Marine Debris Tracker
Do your part to save the sea with this app developed by NOAA Marine Debris Division and the Southeast Atlantic Marine Debris Initiative. Designed for garbage-conscious sailors, it doesn't matter whether you're planning a shore clean-up project or picking up trash at your marina, wherever you find any waterborne garbage, you can document it with this app. Features allow you to classify the trash from a 46-item list and enter description and quantity then the app uses your GPS coordinates to pin the items on a map. It's great for reporting storm debris and debris which may not be safe to clean up singlehandedly.
Ocean HD
Ocean HD allows kids and adults alike to explore the deepest ocean waters, brimming with sea life every time you turn on your device. Discover a coral reef or sunken ship, perhaps even hidden treasure. In these pristine waters you will see schools of exotic fish, manta rays gliding overhead and even the occasional shark. You can customize your dive experience and add-on additional marine life packs such as the 'Friendly Seas Pack,' which includes a Dolphin, interactive Seahorses and Sea Turtle and the 'Shark Pack' featuring Tiger, Great White, and Hammerhead sharks. The Ocean HD live wallpaper won the Google Play Editor's Choice in 2013.
Get salty at the beach with these great apps for iPhone and Android.
**